11 Dads That Go The Extra Mile
---
It takes much more than a sensible cardigan and a firm parting in your hair to be an exceptional dad. You have to not only steer your offspring through the choppy waters of the modern world, but you're also required to inspire them to excel in all areas of their lives.
When you've got a stinky nappy in one hand and a crying infant in the other, this can often feel like an impossible endeavor. We're not saying you should mimic any of the activities on the following list ג€" but if you follow the examples of these incredible dads, you just might make just make a difference and show your child just what an amazing fellow you are.
1. ALWAYS KNOW YOUR PLACE
Sometimes you just have to make a subtle sacrifice to ensure your child's happiness. It may well be financial, it may well be emotional. Or it could be letting your child play Batman and face the humiliation of being Robin.
2. BE INVENTIVE
A common complaint from parents is an inability to communicate with their children. Dad Martin Brooks was frustrated that he couldn't understand his five-year-old girl Mia, who has cerebral palsy. So he created an app, iComm that speaks for her, that has now been downloaded thousands of times by grateful parents globally.
3. EXHIBIT YOUR PLAYFUL SIDE
It's important to not let your child have his own way. Yes, he could squirt you with a water pistol, you could get annoyed and confiscate it. Or you could don a small bucket and return fire.
4. DISPLAY YOUR ARTISTIC SIDE
You never want to miss a moment of your child growing up. Ian McLeod felt the same way. He photographed his son every day for 21 years, taking 7500 pictures which he assembled into an amazing 6 minute video of his son's entire life that soon became a global internet sensation.
5. BE THERE WHEN YOU'RE NEEDED MOST
Sometimes you need to leave your children alone, step aside and let them figure out things for themselves. And sometimes you rush out onto the track and help your son over the finishing line when he injures himself during an Olympics final. Which is exactly what Jim Redmond did.
6. MAKE EVERYTHING MAGICAL
The element of surprise is essential in parenting. Whether it's leaping out of a cupboard and insisting your child recites his nine time table. Or, in this case, by embellishing your holiday snaps by Photo shopping Ewoks into the background to tickle your Star Wars obsessed offspring.
7. BE STRONG
You're probably prepared to go that extra mile for your child, but how about hundreds and hundreds of extra miles? Ivan Hollingsworth has run, swan and even skied naked, all to raise money for the Children's Heart Unit at Newcastle's Freeman Hospital, which saved his son Seb's life.
8. BE THEIR VOICE
No one understands your kids as well as you do. And it's part of your job as an inspirational dad to make sure the world knows just how amazing your child can be. Fletcher's dad just wanted him to enjoy Halloween like everyone else, so went above and beyond to achieve this.
9. BE A GAME CHANGER
As a dad, it's up to you to make things better for your children. Keep them warm, keep them safe, keep them fed or, if you are like Mike Hoye, hack into the video game Zelda and change the main character from a boy to a girl to prove to your daughter that she can be a hero too.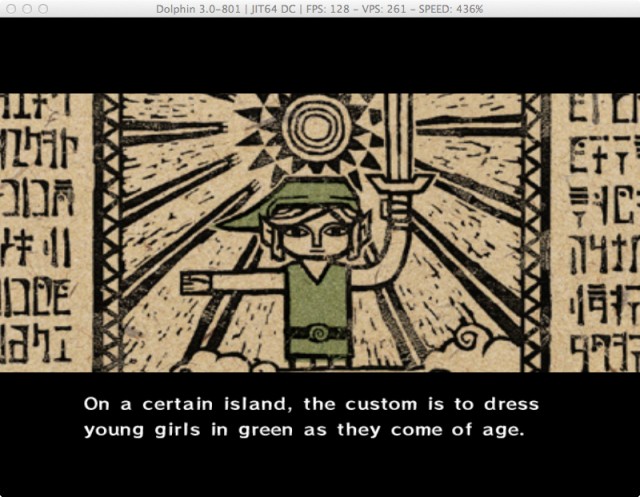 10. BE A HERO
You can't always be there for your children. Work commitments and the everyday pressures of the adult world mean that dads can often miss those special childhood moments. It's especially hard for those in the military, so army dad Kevin Camarata not only surprised his son on his birthday by returning unexpectedly from Afghanistan, but disguised himself as his child's favourite superhero, Captain America, to make the experience even more special.
11. ALWAYS INSPIRE
It's not a case of simply being a dad. You need to be a dad that your child points out to other children and tells them, ג€˜you see that guy over there, he blows my mind'. One way to achieve this is to make every holiday as memorable and special as possible, such as creating an insanely elaborate costume from the movie Aliens, incorporating you and your child together in a staggering piece of invention.