11 YUMMIEST MUMMIES of 2013
---
It looks like 2013 could be a bumper year for bumps, as a whole fleet of celebs are expecting this year. Get ready for diamond-encrusted nappies and Gucci prams to fly off the shelves, as stars from film, music and fashion will all be preparing for a very special stork-based delivery in the next twelve months.
Here are just some of the yummy mummies waiting for that little bundle of joy.
KATE MIDDLETON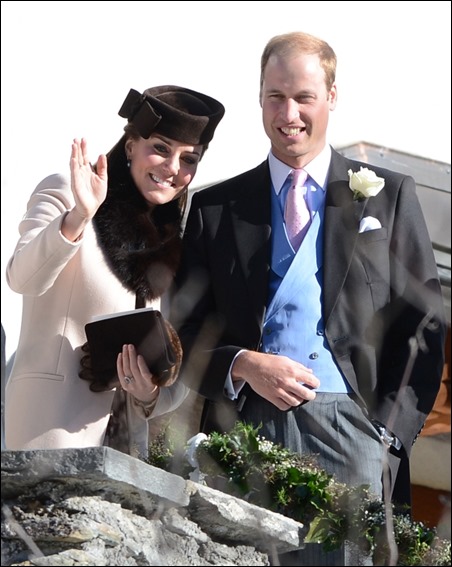 It was to be the global baby news of the year. The world slightly lost its mind when the Duke and Duchess of Cambridge announced news of their pregnancy last year. And now the speculation about the sex, the birth date and the name has reached a level that can only be described as ג€˜frenzied'.
COLEEN ROONEY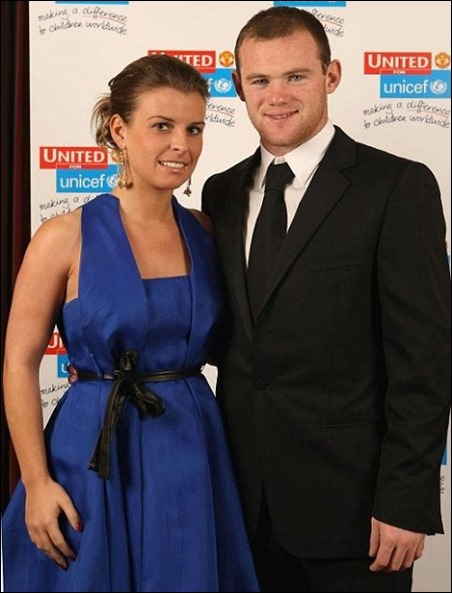 Source
Could a Beckham-style footballing dynasty be in the works? 26 year-old Coleen and soccer legend husband Wayne are expecting their second child to join 2 year-old Kai in the Rooney line-up. I think the least we can expect will be a new range of Coleen designed baby togs – in red of course.
SOPHIE DAHL
She belongs to one of the most renowned families in Britain and there'll soon be a new addition to the Dahl clan as model and cookery writer Sophie and jazz musician husband Jamie Callum are expecting their second child. Daughter Lyra was born last March and with writing, fashion and musical genes in the mix, we're expecting a family of Grammy, Booker and Britain's Next Top Model winners.
LARA STONE
The glamorous 29 year-old model and face of Calvin Klein recently announced she is expecting her first child with comedian husband David Walliams. It hasn't stopped her plying her trade and she recently appeared in a high-fashion shoot for a leading magazine, bump and all. But will David plunge into marathon length baby changing session for Comic Relief?
JESSICA SIMPSON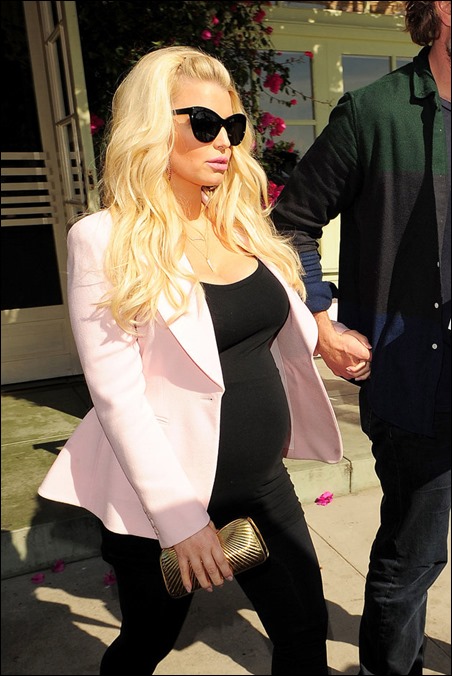 Busy times in the Simpson household as singer Jessica and fianc© Eric Johnson are trying to organise a lavish Hollywood wedding as well as expecting their second child together. In fact, the nuptials have been constantly moved, "We've had two different wedding dates, but he keeps knocking me up," Jessica revealed.
EVA HERZIGOVA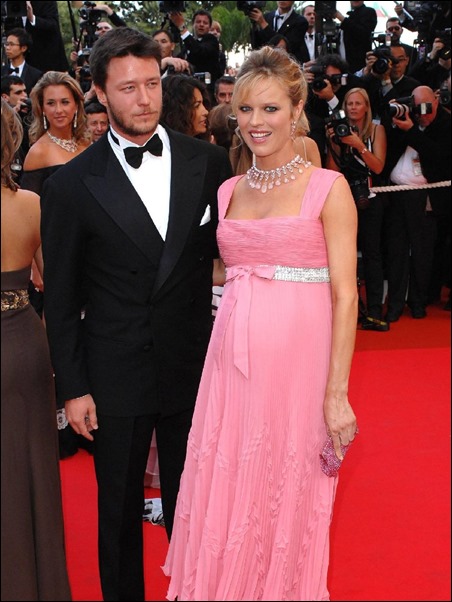 She was one of the original ג€˜supermodels' back in the 1990's and is about to have her third child, but the 39 year-old Czech beauty is still strutting her stuff and flaunting her bump on the catwalk. With two sons already with partner Gregorio Marsiaj, either they are hoping for a girl or planning to start a football team in the near future.
KIM KARDASHIAN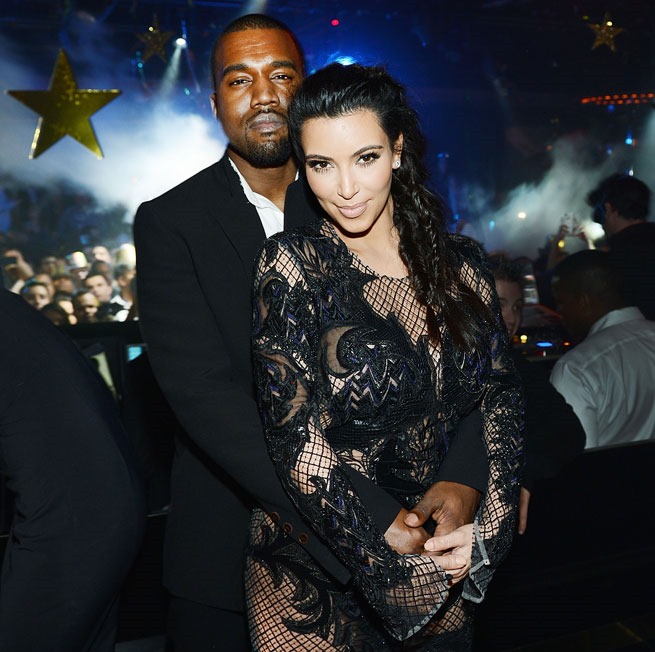 Poor Kim and Kanye! They must have thought news of their upcoming bundle of joy would be the biggest baby news of 2013, but then that pesky Middleton came along and ruined their plans. Still the reality star and the globally ginormous rapper should still be raking in plenty of column inches before the baby makes its big entrance around July.
EVAN RACHEL WOOD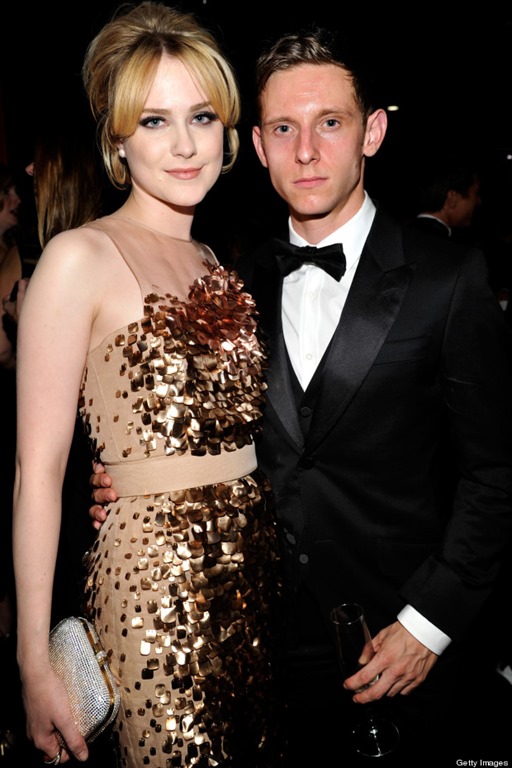 It all seems quite whirlwind for the True Blood actress and Brit born thespian Jamie Bell. It feels as if they were just getting married, then suddenly, boom, they're expecting. But the couple actually met way back in 2005 on the set of a Green Day video they were both appearing in. But what to call the child? Billy? Elliot? There's a world of possibilities.
PENELOPE CRUZ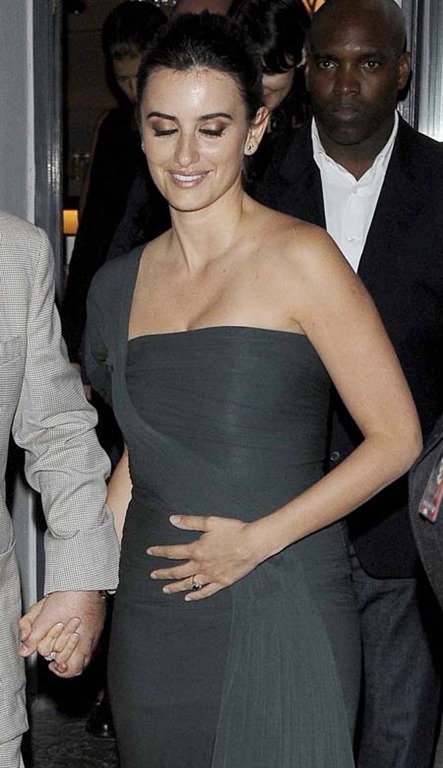 This kid is going to have some spectacular acting chops, plus sensational cheekbones. Penelope Cruz and husband Javier Barden have recently let slip that they are expecting their second child to join 2 year-old Leo.
FERGIE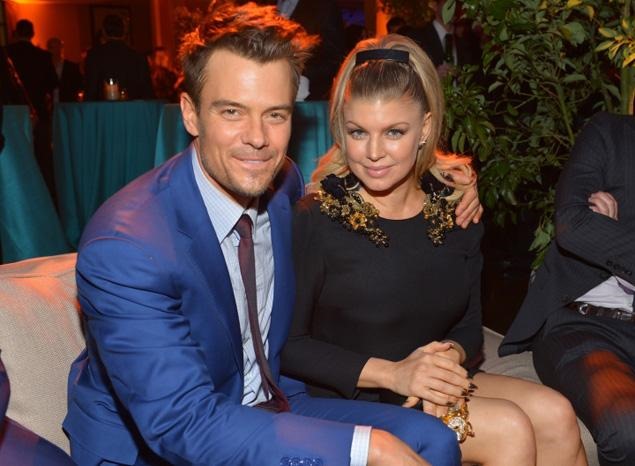 The Black Eyed Peas singer might be famous for warbling about her ג€˜lovely lady lumps' but bumps will be the main focus in future as she has her first child with actor husband Josh Duhamel. All we ask is that you don't name the kid after Will.i.am.
PEACHES GELDOF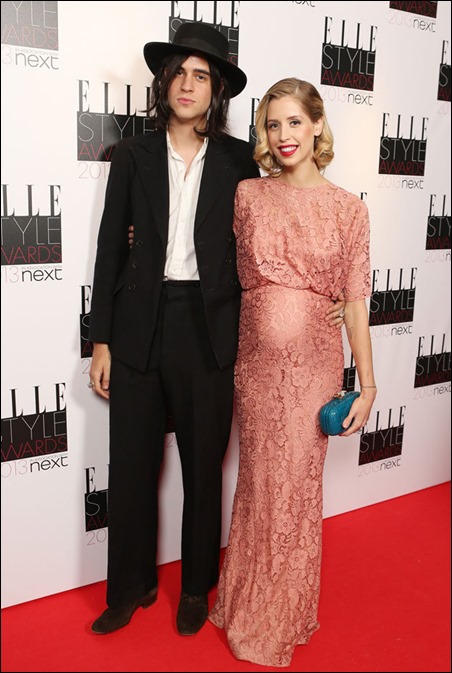 Just like former wild-child singing pal Lily Allen, Peaches found herself pregnant scarily soon after having her first baby Astala. Despite some turbulent times in the past, it seems 23 year-old Peaches is finally settling down with singer Thomas Cohen. She'll soon have two kids under two years old to deal with, so she'll be far too busy to get into any further trouble.