9 Awesome Santas From Around The World
---
Tuesday, December 2nd, 2014
Christmas is just around the corner as many of us start putting up the tinsel and finalising our festive plans. It might seem like mayhem for us – but imagine the logistical nightmare December is for Santa Claus. Who's been naughty, who's been nice? How to get around the world all in one night?! Here's our favourite red jolly man, seen all over the world:
1. Ma' Santa in Indonesia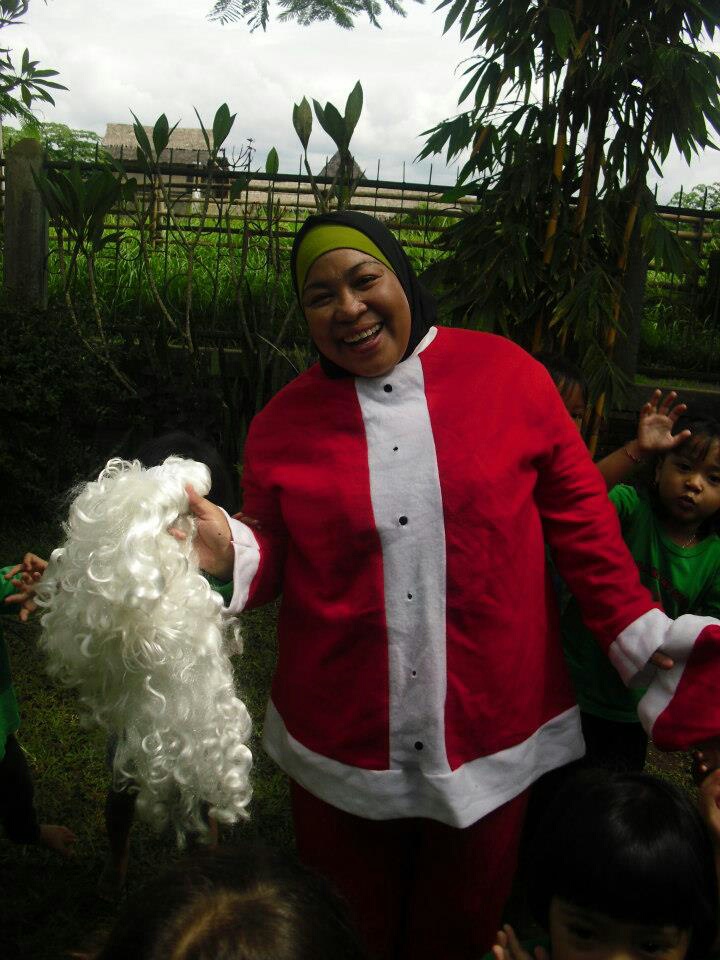 Everybody can play Santa, it's not an exclusive job only available to white-haired and large bellied men. The only requirement is to have plenty of love to give to the children!
2. Santa at a baseball game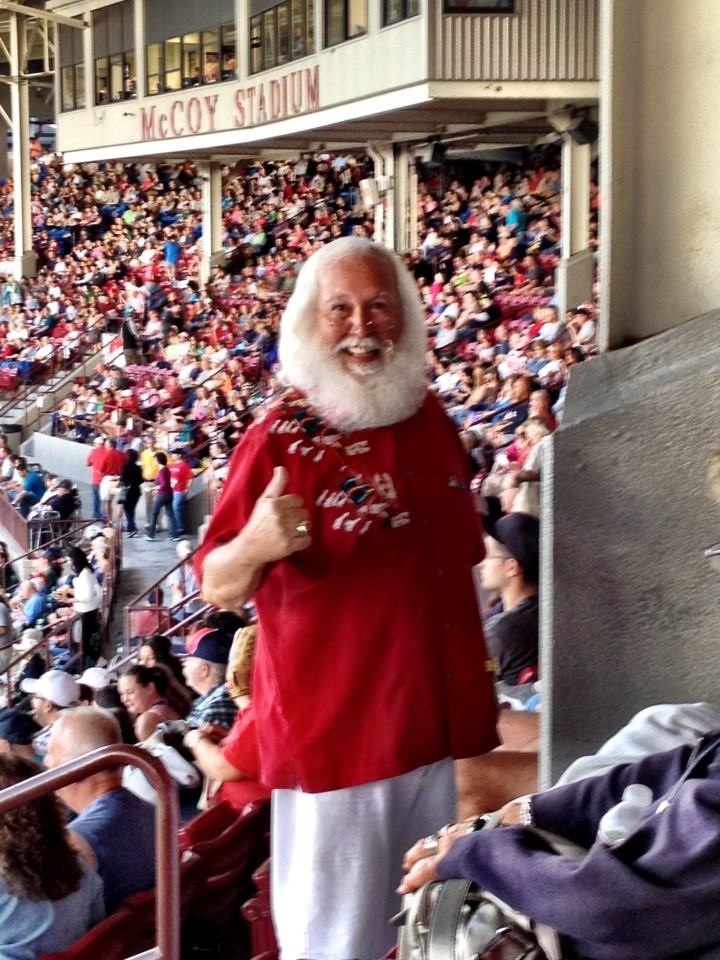 When Christmas is still far away, Santa likes to relax and occasionally catch a game! Santa! in this case is taking a few hours to watch a Pawtucket Red Sox game in! Rhode Island, USA.
3. Look who is scared of Santa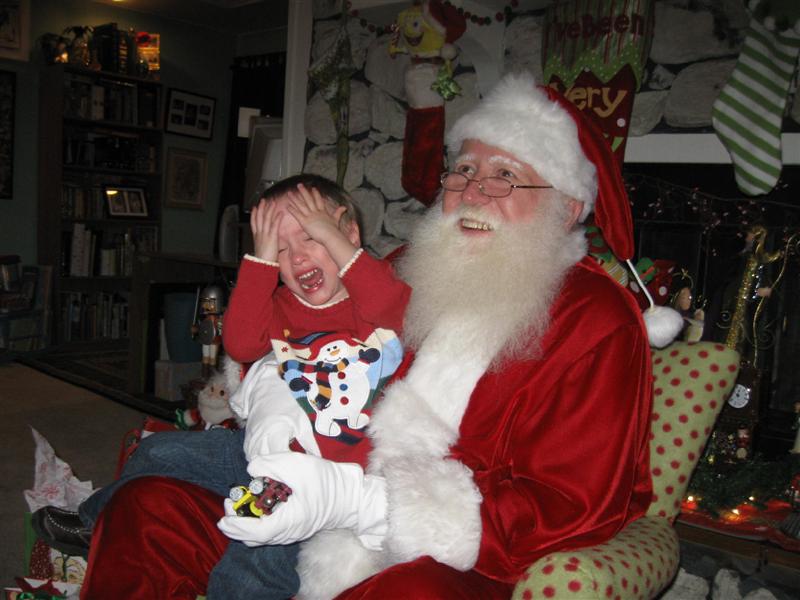 Sometimes, coming face to face with the man who drinks your milk and eats your cookies can be frightening. Just remember though,! Santa! loves all children equally and that's what matters.
4. Santas all together
Look at all these Santas, going on a brisk winters walk together! We wonder if the real one is somewhere in the picture, taken during the! Great Edinburgh Santa Run… Maybe!
5. Santa is coming (or better, flying) to town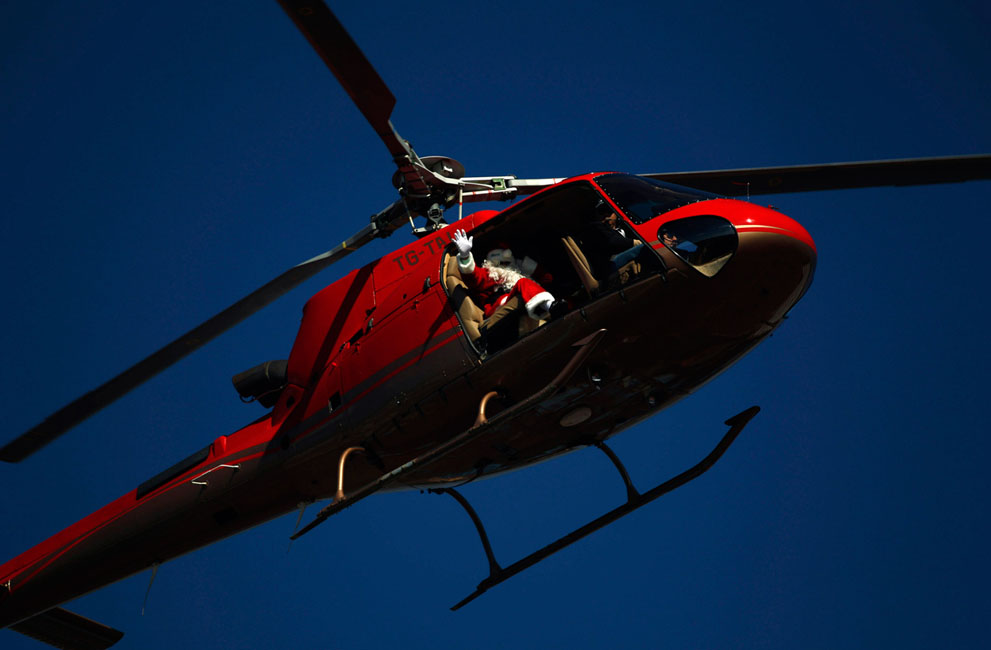 Sometimes reindeers get tired, so! Santa needs a little extra help. It's his modern sleigh in the sky: the helicopter is traditional Christmas red and he still travels through the sky. Here he is arriving in Guatemala.
6. Welcome to Santa's office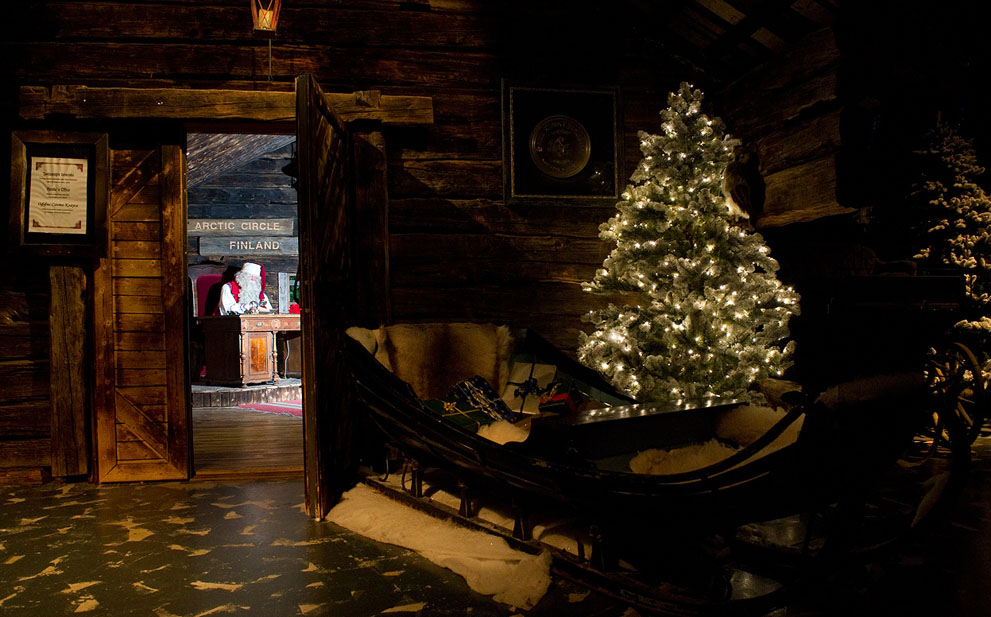 It's not easy to find out who's been good and who's been naughty, so Santa spends a lot of time working in his special office, going through all the lists of children and deciding which ones really do deserve a present. Here he is at his home in! Lapland, Finland.
7. Santa just came back from space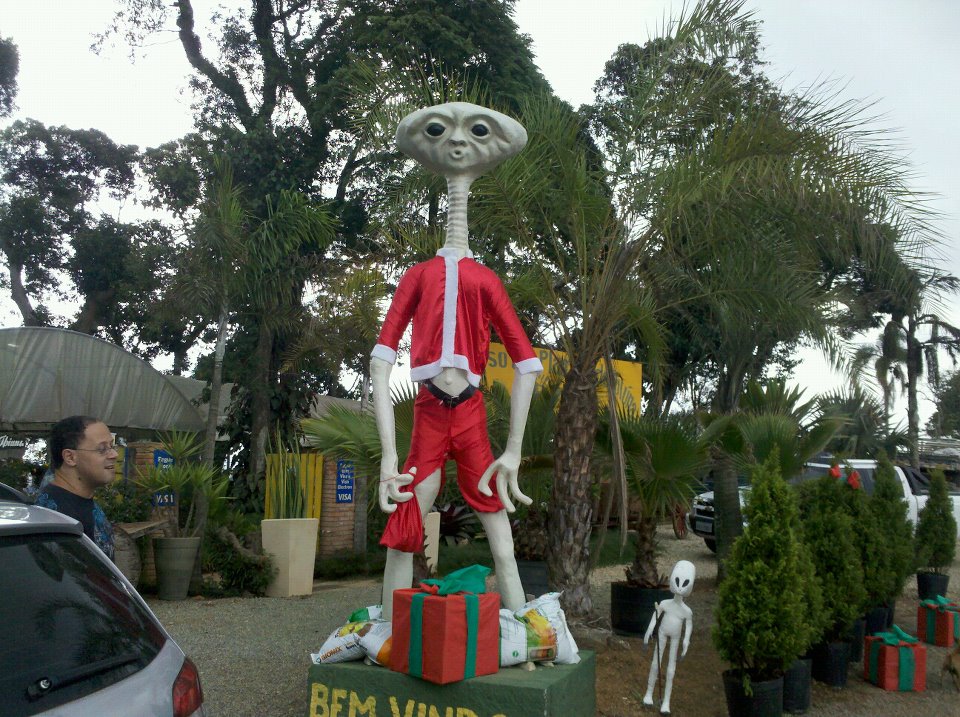 It's not only children on Earth that look forward to opening presents on Christmas morning. It's been said that extra-terrestrials love Christmas too. Here's alien! Santa,! as a white bearded Santa might frighten young alien children.
8. Santa's new car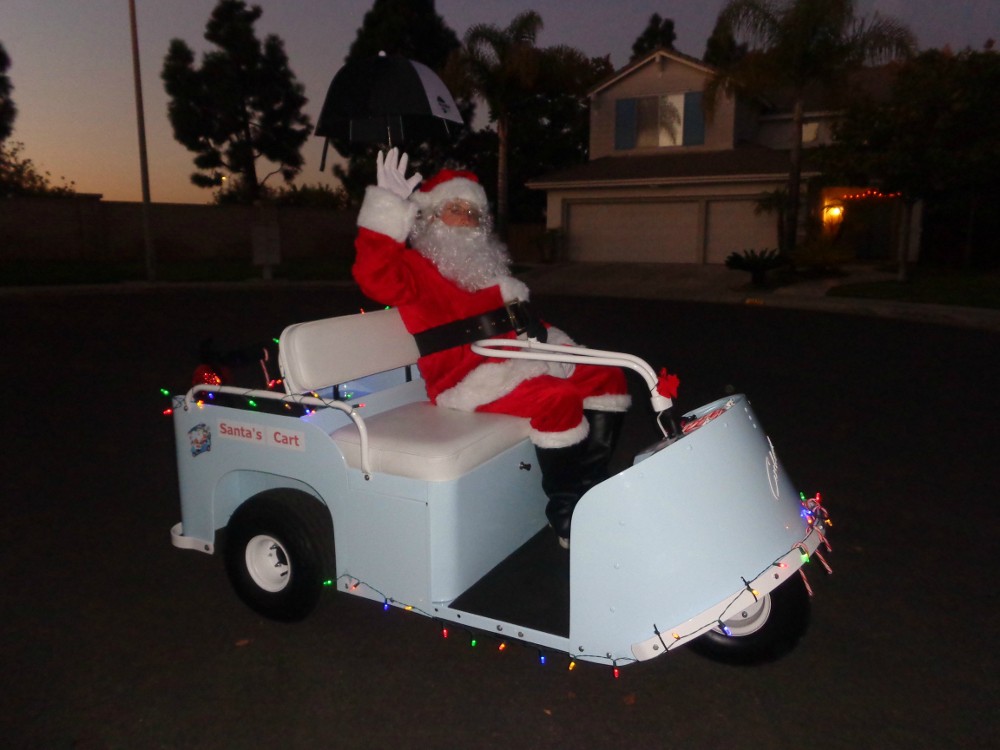 When Santa is running his small errands, he lets the reindeers get a rest and uses this convenient little vehicle to zip across his factory floor, or nip outside to buy groceries or post the mail. Don't forget to buy cookies, Santa!
9. Santa hits the waves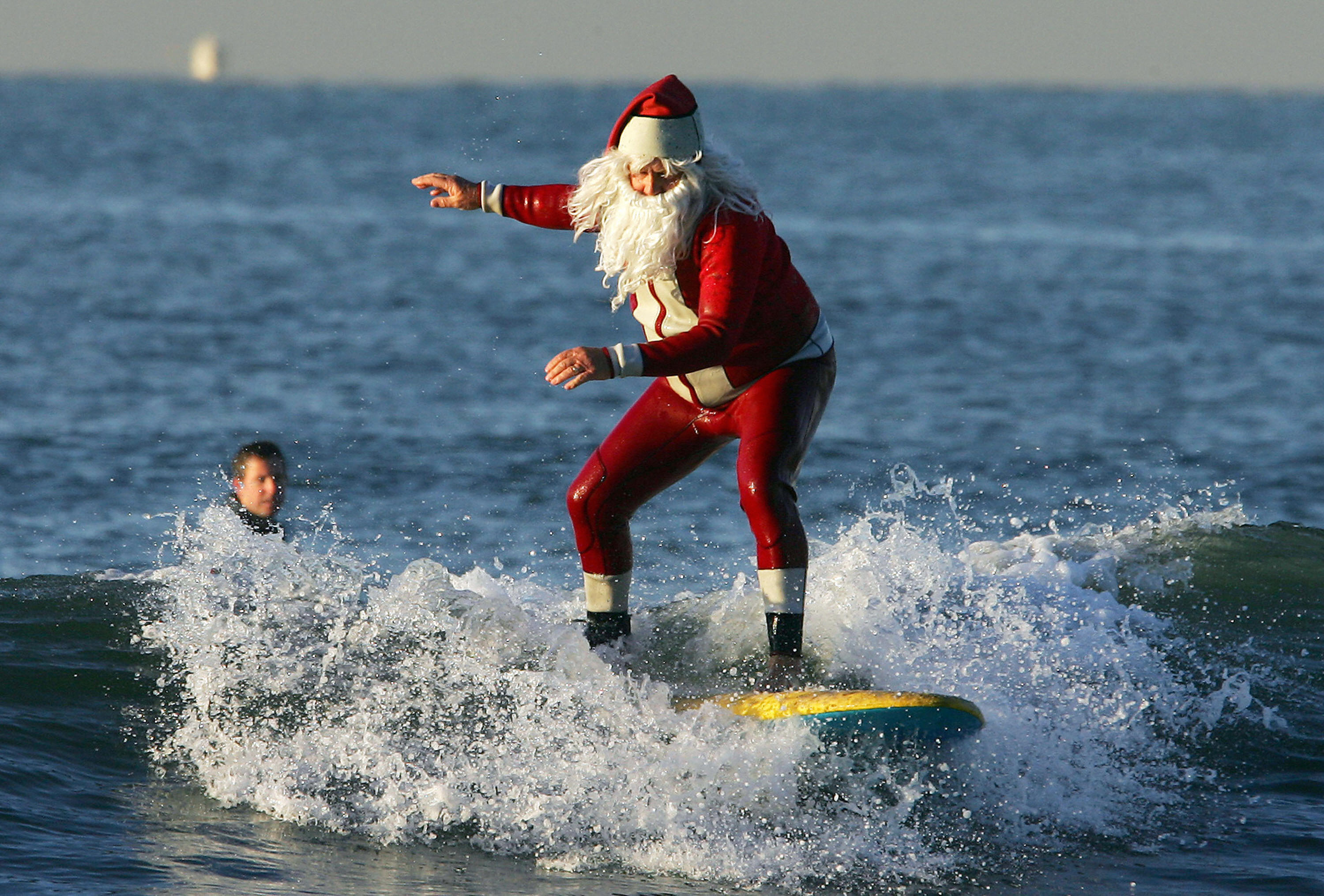 Do you think it's easy to spend a whole night delivering presents across the world? Santa can only do it because he works out during the rest of the year. Here he is at the Fort Lauderdale Beach Park, catching some waves.
---