Tuesdays with Peter
Lily in Pre- School Madagascar is proud to introduce her Grandpa Peter! Peter comes in every Tuesday to our Leopardstown centre for story time with the Pre-School group. The children look forward to his visits every week as Grandpa Peter always brings a new story book with him!  Special thanks to The Book Haven Blanchardstown, who kindly donate books to Peter for story time.
This tradition started after the centre held their annual Grandparents Day in September and invited the children's grannies and granddads to join them for games and activities. Grannies, Grandads, Nanas, Poppas, Grandma and Grandpas were all welcomed with freshly made scones, muffins with tea and coffee.The children also treated them to plenty of imaginary cups of tea! They enjoyed reading stories, playing games and puzzles and running around in the garden with their grandparents! The children were so proud to introduce their grandparents to their friends and teachers, and to spend the day sharing their stories with loved ones.
As well as making wonderful memories together, the team at Leopardstown could see what a truly special bond develops between young children and their older family members. Peter asked our team if he could return for story time another day, as he had really enjoyed Grandparents day, and so his weekly visits to our centre began.
Story-time
Our staff team have presented Peter with a special storytelling Fleece!
A special Easter visitor….
The children were very egg-cited when a special Easter visitor hopped into our crèche centres last week!
Even the "biggest children" in our centres were delighted to see the Easter Bunny, and the staff team loved their special treats.
Easter Egg Hunts
The Easter Bunny was nearly caught by the children in Adamstown, as they eagerly awaited their eggs!
The children in Leopardstown loved hunting for the eggs in the garden and all around the centre, and our staff were left some clues from the Easter bunny to find their own Easter treats!
The children in Rathborne started hunting with one half of an egg and they searched for the other half of the egg that was hiding somewhere in the crèche. This activity encourages advanced social skills, as they asked for clues and helped each other throughout the egg hunt! We focused on the Aistear theme of Exploring and Thinking in developing this activity, and the children loved working together to match the 2 parts of their paper Easter eggs.
In Griffeen, our little bunnies loved chomping on some fresh carrots!
Easter Arts & Crafts
Here are some of the gorgeous Easter arts and crafts made by the children in our centres.  Such creativity!
Charity Events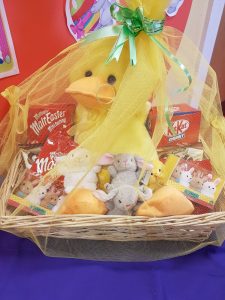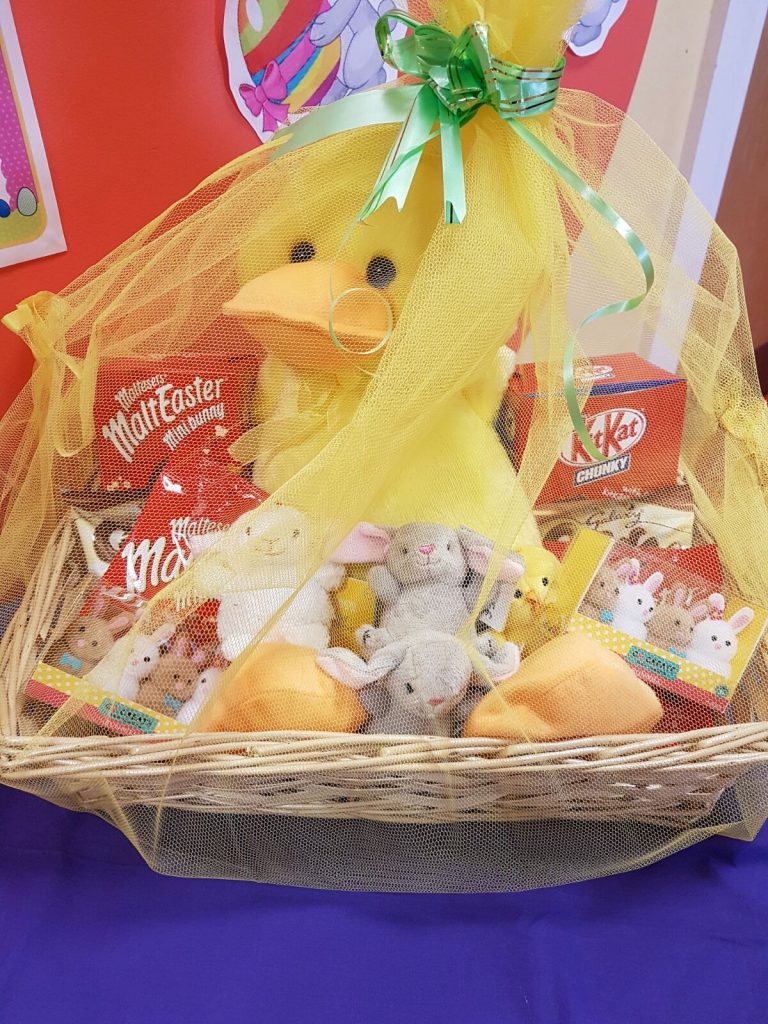 Our Northern Cross centre held a special Easter hamper raffle with proceeds going to LauraLynn – Ireland's Children's Hospice.
Here is Max with his parents and the winning hamper.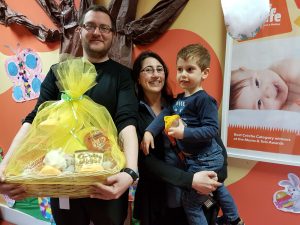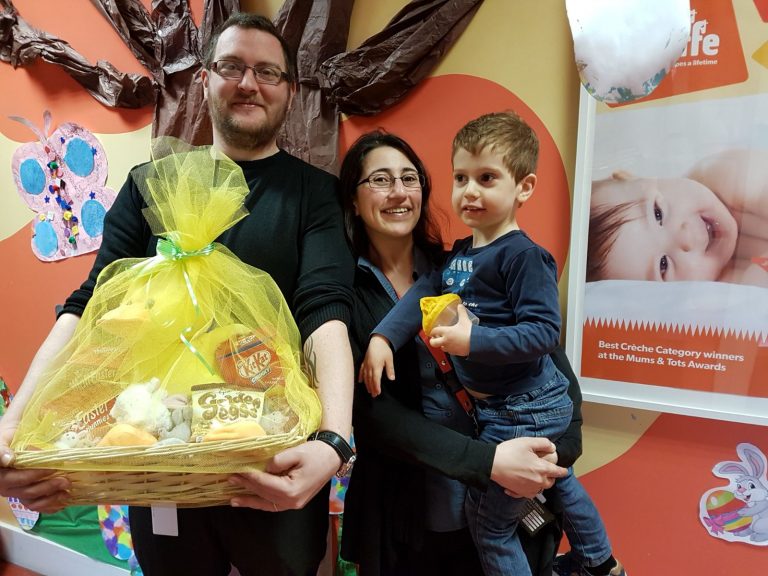 The team at our Rathfarnham centre held a special Charity bake sale on Friday, to raise funds for Wendy's Hope to Halt MS. This is a special charity for our team members that's very close to our hearts. LuLu (our Giraffe mascot) helped out with the Raffle tickets!
Together we raised nearly €200 from the Bake sale donations and raffle tickets. Thank you all our families and friends who generously donated for this worthy cause!
We held a raffle in our Rathborne centre to raise funds for LauraLynn Hospice. Here is our staff member Victor with our giant Easter basket. The lucky ticket was drawn on Monday…. and a Huge congratulations goes to Isaac's mum, Orfhlaith who was the winner of the raffle!
Easter Bonnet Competition
This year, the staff and children in each of our centres created beautiful Easter bonnets, and then held a friendly competition. Each centre planned and designed their own special creations, and it was decided that the Bonnet with the most votes would win a team Night out for the Centre staff! Congratulations to all of the finalists:
……and the winner with the most votes from our families and friends on Facebook is……. GIRAFFE PARK WEST!
Congratulations!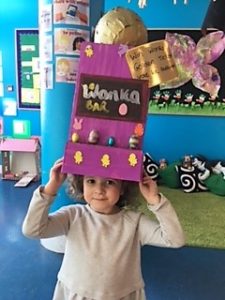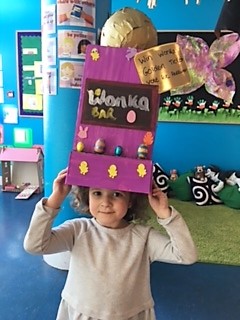 Supporting Wellbeing in the Workplace!
Friday 31st March was Ireland's third National Workplace Wellbeing Day. Giraffe Childcare were proud to participate in this initiative to help improve employee health through promoting better nutrition and physical activity. Our teams came up with creative fitness activities and focused on well-being throughout the day.
Many of our centres organised fitness activities for the children to enjoy, both indoors and outside. Some of the planned activities included early morning stretching, Yoga, jogging, team sports and obstacle courses. They look like they all really enjoyed doing these fun and energetic exercises.
Cycle To Work Scheme
At Giraffe we are proud to support the "Cycle to Work Scheme" and encourage our team members to sign up to this great incentive. Here are some enthusiastic cyclists who peddle to work everyday!
Healthy Eating Initiatives
On Wednesday morning, all of our Giraffe centres received fresh fruit baskets for the staff to enjoy on their breaks. Here are some of our centre staff enjoying their healthy morning snacks!
The Lunchtime Mile

The team at Leopardstown striking a pose!
As part of the many planned activities to support National Workplace Wellbeing Day, some Giraffe centres took part in the Lunchtime Mile. This was an initiative to encourage everyone to get out on their Lunch break and walk, jog, run, cycle or swim up to a mile! We were all so grateful that the weather co-operated, and stayed sunny and dry throughout the day.
3,2,1 – GO! The team at Clonsilla held a Lunchtime Race.
The Yoga station was a big hit with the staff at Giraffe NCI.
Well done to all Giraffe team members who took park in National Workplace Wellbeing Day. Keep up the healthy habits!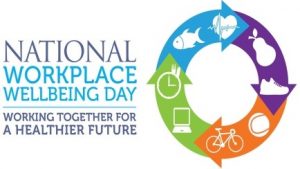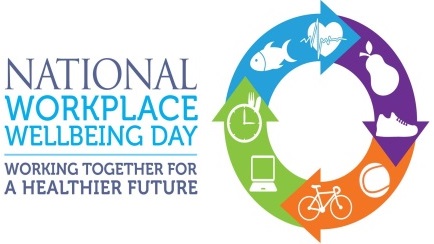 Planes, Trains & Automobiles!
Many people have the summer holidays booked, but travelling with younger children always require planning and a whole lot of distraction! As the aim is to get to our holiday destination sane and happy and ready to enjoy the break as a family, it's important that the journey and adventure is well-planned so it can go as smoothly as possible, making a huge difference for everyone.
Based on feedback and questions from our parents, we asked our parent coach, Aoife Lee, to share her pointers on how best to plan ahead when travelling with tots.
Travelling by plane – some helpful tips
Aisle Seats – Although most airlines allow families to board first, it's a good idea to pre-book aisle seats, mostly for easy access to allow small children move around during the flight and take trips to the toilet.  Be prepared to do a certain amount of walking up and down the aisles!
Children's Luggage – Some parents find that the wheelie school bags are great for children to wheel themselves. The bags are not too big for the younger ones to pull along in the airport but a good size to pack enough to entertain them and a change of clothes in case of accidents, spilt drinks or warm weather at the other end! The idea of having their own bag is excitement in itself for children who are old enough to pull them!   We all know the discomfort of a fully packed nappy-changing bag over our shoulder, and the frustration of trying to keep it from slipping while pushing the buggy.  Many parents find packing the toys, snacks, nappies & wipes into an adult rucksack a great help. It's also easier to store this bag (instead of the usual roller carry-on suitcase) under the airplane seat in front of you so that you've got easy access to grab the essentials when you need them during the flight.  Make sure to bring your child's nap time essentials – comforter, soother and blanket, making it as easy and familiar as possible, to doze off comfortably.
A Bag of Tricks – Before travelling, take a trip to your local Euro shop to pick up 'never seen before'  bits and pieces –  you will find a great assortment of sticker books, crayons, toy cars, miniature dolls, pocket size books and fun flash cards. Spending a little bit on these treats before the journey will save you from buying overpriced items in the airport of stations, the more of a novelty the better, as children are always excited to have a new present to open and play with.  They also come in handy as a distraction during long delays and waiting times.  My top tip is to avoid the noisy toys – I once made the mistake of packing a very noisy set of kiddie's car keys, they swiftly went back into the bag for the sanity of other passengers until our arrival!
 Feeding during take-off and landing – Whether you bottle or breastfeed, allowing your child to feed on taking off and landing is a very comforting way to help their ears pop or adjust to the change in air pressure. For older children, you might like to have a supply of chewing sweets or a lollipop which will also help relieve any discomfort for their ears, and is of course an extra sweet bonus.  For the toilet trained toddler, try to bring them to the toilet about 30 minutes before landing, as you don't want to be caught in a long queue at passport control to "I need to do a wee"!
Slings and Buggy's – A lightweight carry on buggy which can be taken on the plane free of charge is a must have item of luggage to bring with you, especially when there is a lot of walking to do at the airport.  You will most likely need it as soon as you arrive at your destination as well.   Some airports now provide complimentary buggies to help parents move their family throughout the terminals, so check online to see if you can avail of this service at your departure or destination airport.
Snacks & drinks – Again, preparation of food ahead of time is key to saving time and money, more so for the plane and train so you can supervise.  Prepare some pots of fresh and dried fruit, crackers, batons of cheese and veg, pouches of fruit.  Pre-cooked meals that can be enjoyed cold, like pasta, vegetables and sandwiches are always a winner while en-route.  Sports cap bottles are one of the best travel companions as they not only quench the thirst but most are spill proof – so no mess!
Click here to see what's on our Spring Seasonal Menu for all of our centres.
Travelling by Car or Train
Plan around naptimes – If your baby or toddler has a routine nap time; try to take advantage by ideally scheduling your trip when they are likely to sleep.  This can make the travel time easier and more comfortable for everyone.  When you are travelling by car occasional stopping to stretch the legs, for trips to the toilet and some fresh air can help break up the journey for both parents & children.
Audio Books for the car – There are some really great classic stories that the children love to listen to on a journey, maybe even their own favourite bedtime story with sound effects & music, one of our family favourites is The Gruffalo and at this stage we all know this one off by heart!  But have you thought of mixing up the stories and music with some of the parents' requests?  It's amazing how much our children enjoy the grown up tracks too as well as learning to share the entertainment along the journey!
Toy storage – create a space like travel pouches that you can hang on the back of the front seats to store all the children's travel friendly toys; these are handy not only for distraction but also for ease of access.  Remember that the bag of tricks works well here too, anything new and different is a novelty that will most likely hold their interest!
Remember, whatever the journey, a little planning and preparation goes a long way and will ease those unexpected stresses!
Aoife Lee from Parent Support is parent Coach for Giraffe Childcare.
Hooray for Pyjama Day!
Every year in the month of March, Giraffe children and staff spend an entire day in their comfy pyjamas!
National Pyjama Day is run by Early Childhood Ireland annually. Preschool children are asked to come to their preschool in their pyjamas and make a small donation to a chosen charity. This year the Community Foundation for Ireland will choose 3 deserving charities and equally distribute all fundraising monies collected from the event.
60,000 children from 1,300 creches and preschools around the country are wearing their favourite pyjamas today (Friday 3rd March 2017) for National Pyjama Day, which is an annual fundraiser organised by Early Childhood Ireland that is now in its 14th year, having raised over €2.5 million for children's charities in Ireland.
In Celbridge the children had a very cosy day in their pyjamas, and many of them brought in their blankets and teddies from home! Thank you to all families and staff who helped to raise €175 in our centre!
The children in Lucan really got into the spirit of things for Pyjama day this year. Just look at all the colourful cosy clothes! Thank you to all families and staff who helped to raise €120 in our centre!
Well done to the Lucan staff team who all made the effort to stay cosy for pyjama day, and really made the children laugh to see their carers in their PJ's!
The children in Elm Park had a wonderful day staying in their Pyjamas all day. The Preschool Serengeti group decided they wanted to make masks to match and to be completely in disguise! We were so proud that together we raised  €276 on National Pyjama day.
Special mention to our Blanchardstown centre team that raised €120 from donations on Friday March 3rd, and to our Rathborne centre families who raised €180.20. Thank you so much for your support and generosity.
Here's some happy faces from Clonsilla – the children were so excited to be coming to crèche in their pyjamas, what a novelty!
The families and staff team in our Navan centre raised a whopping €415 in total, and the children all had a wonderful day in their pyjamas.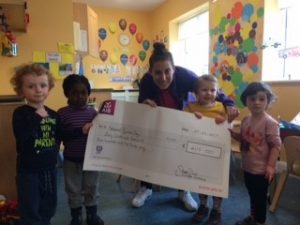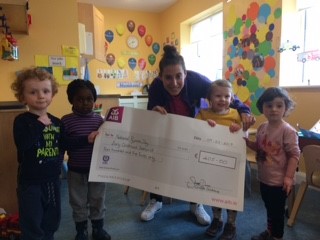 On behalf of our entire staff team, we would like to thank the families and friends who generously donated to these worthy causes on Pyjama Day 2017. In total our centres raised €1,271.20 for the EarlyChildhoodIreland charities.
Love, Kindness and Friendship
On Tuesday 14th February, our centre in Liffey Valley turned Pink! The carers and children held a special charity day in aid of A Princess called Emily.
Emily Duffy, from Celbridge, is 3 years old and battling stage 4 Neuroblastoma with a tough road ahead of her. Her treatments include chemotherapy and specialised radiation therapies, both which will effect a young child's immune system.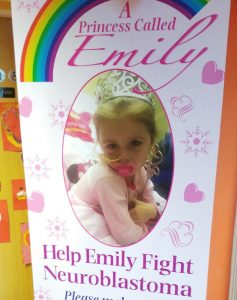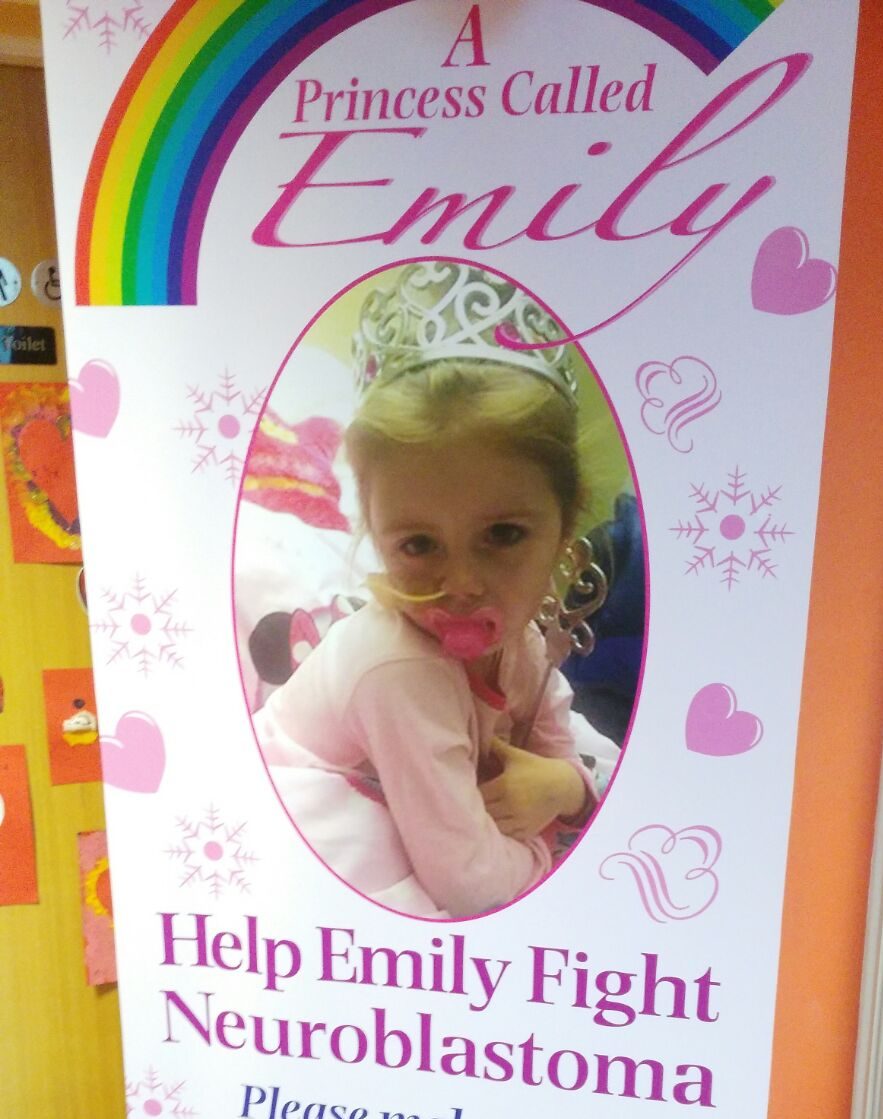 Pink Bake sale
Together with their carers, the children helped to make cupcakes and treats that the parents could enjoy on their morning commute. Special pink bracelets were available for a donation of €2. At the end of the day, the centre raised €425 for A Princess called Emily!.
One of the children in the preschool room told her family about the special charity day. Her mum, Hrsitina was so touched by the Princess Emily story, that with the help of her daughter they decided to host their own bake sale. Hrsitina brought her cakes into her workplace and raised over €475! Thank you Hristina for your incredible kindness and generosity.
All the children were invited to dress up and wear pink, or their favourite costume. There were Superheroes and Princesses and some wonderfully creative costumes on the day! Just look at some of these amazing face-paintings:
The day after Pink Day, when the children were busy choosing activities in the centre, many of them expressed an interest in making Get Well cards for Emily, and got down to making these beautiful creations
Thank you to all the families and friends for your help and generosity on our Pink Day fundraiser. In total we raised €900 for the Princess Emily fund. Well done Kamila (Centre Manager) and the entire team at Liffey Valley for your incredible efforts to make it such a special day for the children and their families!
It can be so difficult to fit in exercise in our busy lives.
It's hard enough just to fit all your work and family life commitments into the day and exercise can sometimes feel like a challenge so why not look at it differently and exercise with your child by scheduling lots of playtime?
It helps to think of exercise as leading an active lifestyle with your children and you will probably fit in more than you think.  If you keep exercise fun and varied, you're more likely to keep at it and you will all enjoy it. There's a double bonus to staying fit as a family: not only does playing and being physically active develop stronger muscles and bones, improve emotional wellbeing, and promote better sleep patterns for children – but you get fit at the same time!
All together now
The key is to choose an activity that will work for everyone in your family group.There are great health benefits for both adults and children by being active and the current recommendation for young children is to have at least 60 minutes of active play every day but this can be a challenge for some parents to fit in to the working week.  If you can't take a full hour activity break each day, try to provide at least two half-hour periods or four 15-minute periods in which your child can engage in vigorous and fun activities to get their heart rate up and blood circulating.
Here are some tips to staying fit as a family!
Get outdoors – It's great for all the family and it's free! The simplest option is to and take a family walk, jog, or bike ride and use a jogging buggy or child seat on the bicycle for younger children or they could ride their tricycles or bikes around the park while you walk or jog.
Start family exercise while their young – Make active play time with  your baby a daily activity so that it becomes an accepted part of your family life and is not a chore
Play Ball! Ball games are another great family activity and you can add variety by using hoops, making your own goal posts, have dribbling or ball bouncing races.
Get wet with your child and go swimming together. – young children love playing in the water and there are so many ways to exercise whilst having fun!
Dance the night away – dancing is another great exercise option and it's always great fun – turn the music up and show your child your moves.
Hit the floor: Babies and toddlers often spend a lot of time strapped into car seats or buggies so add some exercise to their day by putting colourful objects such as rattles just out of their reach so that they stretch or rollover to reach the it.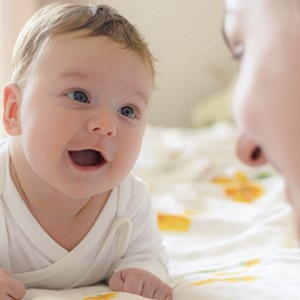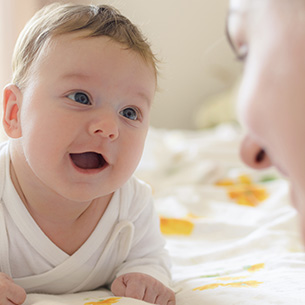 Keeping fit with your child brings you together and provides a sense of achievement and a greater focus on life and motivation.  You will find that when you make fitness a part of family time, it will become as natural as eating dinner together.  It doesn't have to be hard work. It can be great fun and one of the best parts is, the fitter you get, the more energy you will have to enjoy life.
– Dearbhala Cox-Giffin, Director of Childcare
Congratulations!
We are thrilled to announce that three of our Giraffe centres have recently been awarded the status of Healthy Ireland Smart Start centres! Congratulations to Giraffe Cherrywood, Giraffe Navan and Giraffe Liffey Valley on completing this initiative. All Giraffe centres are currently enrolled in the programme and expect to receive their awards over the coming few months.
What is Smart Start?
This Pre-school Health Promotion training programme is the result of over a decade of collaborative working led by the HSE Department of Health Promotion and Improvement in partnership with National Childhood Network, to ensure children in the pre-school settings are supported to adopt healthy lifestyle behaviours in early childhood. The aim is to bring all people together into a national movement with a single aim to ensure the best possible health and well-being of our nation.
What does it mean?
The programme is broken down into 6 topics:
Health promotion
Emotional well-being
Physical activity
Nutrition
Oral health
Health and safety
Each centre held a staff meeting to discuss way that they could introduce the Healthy Ireland programme into their curriculum and involve the parents at every step of the way.
Activities for the Oral Health topic included:
a visit from a local dentist to speak to the children about the importance of brushing
a brand new toothbrush for every child
a tooth brushing chart to bring home
a parent's information pack
Laura, Deputy Manager in Navan explains how her team worked together with the children and their parents to roll out the Healthy Smart Start Initiatives in their centre:
The emotional well-being topic was a lot of fun to promote within the centre.  This got a lot of positive reactions from carers and parents as it can be tricky to deal with at times as the children are learning about their emotions and how to express themselves. For this unit, we shared stories that talked about emotions and feeling, such as the When I'm feeling… books by Tracey Moroney.  There are 8 books in total, each discussing and exploring a different feeling: lonely, scared, happy, sad, jealous, angry, loved and kind.  There was also a CD which played songs to represent the emotions too and we saw the children really connect with the music element of the stories.
If the CD was playing when you entered the room they would run up to you and tell you what emotion was playing.  The angry song was quite popular cause it made you feel like stomping around! 
Before we introduced the books to the children, we set up a library for the parents so they could read the books and bring them home to show the children to see how they felt about them and if they had any questions about the books as there were some emotions that children might not have understood yet.  This helps to reinforce new ideas to the children, when they are talked about at home as well as in crèche.  
All of our centres will roll out the Healthy Ireland programme in the coming months
With special thanks to:
Every year in October, ISPCC Childline host a fundraising event called Cheerios Breakfast.  It is a fun charity breakfast which is hosted across the country to help support the ISPCC Childline services which answers calls from children in need across Ireland 24 hours a day.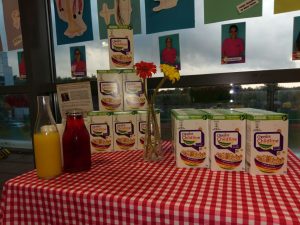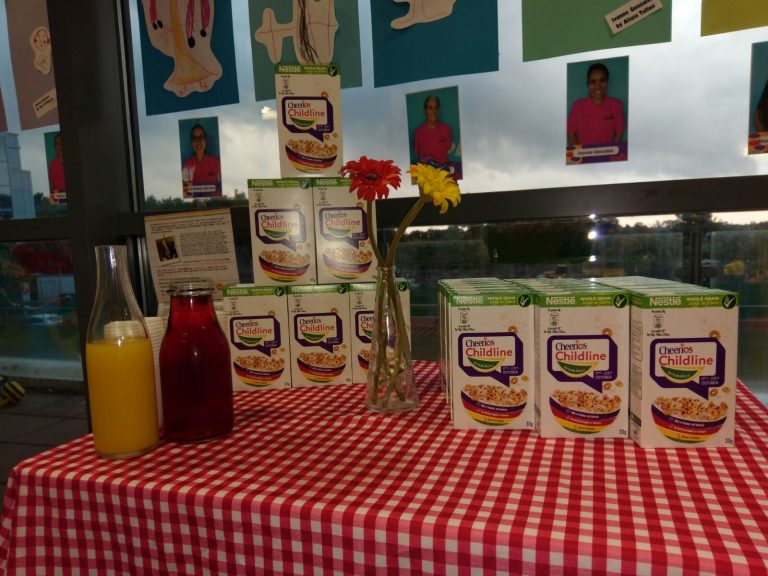 This year the event ran from 17 – 21st of October and several of our Giraffe Centres held special events to help fund raise for this very worthy cause.
To make it an extra special morning, we invited the children to come to creche in their pyjamas. The staff in some centres joined in as well and came to work in their dressing gowns and slippers!  
Here are a few photos from our Cheerios Breakfasts!
Celbridge:
 
Northern Cross:
Park West:
Leopardstown:
Clonsilla:
Rathborne:
Rathfarnham:
In total our centres raised over €500 in donations for ISPCC Childline. Thank you so much for all your generous donations, and to the families and staff who helped make this event so enjoyable for the children.
Childline is the only 24-hour listening service which seeks to support and empower children and young people in Ireland.
Giraffe Training Academy  – Toddler Staff Workshop
Last Saturday, Giraffe Childcare's Training Academy hosted a training day for 63 practitioners with Lillian and Carol from Early Childhood Ireland, delivering workshops on Facilitating Play Based Learning. Our senior crèche managers acted as our In-House workshop facilitators on the day, and covered a wide range of topics on Managing Children's behaviour and best practice in care for the Toddler age group (typically 2-3 years of age).
The afternoon workshops focused on supporting communication and managing change; as children grow up and transition to new social groups ( from baby groups to Toddler age, from toddler to Preschool and on to big School) it is our role as carers to support them and their families through this change.
Some of our senior centre managers delivered skills demonstrations in small focus groups, covering topics like Children's Health (presented by Elena, Sharon and Susan), Managing Transitions (presented by Leona & Jennifer) , Communication (presented by Caroline & Ciara), Key Carer Groups (presented by Rachel) as well as Winter Garden Activity Ideas (presented by Toma). The sessions were both interactive and interesting and the team all had an opportunity to be hands on!
It was great day and we all enjoyed refreshing and developing our skills.  We have had some wonderful feedback from our practitioners and Giraffe Training Academy will host further workshops for all of our care groups.
A big thank you to our Centre managers, the central support team and all the practitioners who made the day such a success! and a particularly special Thank you to Chef Val from our Liffey Valley centre who kindly made wraps and sandwiches for our team lunch!
In recognition of their dedication, all of participants went home with a goodie bag of treats as a thank you for all their hard work.
In Adamstown this week, Chef Audrey made one of the children's favourite dinners: Shepherds pie. This hearty dish is featured as part of our Autumn menu this season and so far it's going down a treat in the centres – There are never any left overs when our chefs prepare this warming dish!
We use either lamb or beef as they are an excellent source of iron which is a very important nutrient, especially for young children. Ideally, children should eat meat at least three to four times a week to ensure that they get enough iron for their growing bodies. The iron in red meat can also be absorbed by the body up to seven times more than iron from other sources and also it increases the amount of iron that is absorbed from any vegetables that accompany it.  This tasty Shepherds Pie includes both red meat and vegetables and makes a delicious, warming meal for all the family.
Audrey's Shepherds Pie
Ingredients:
500 g lean Lamb or lean Beef Mince

Seasoning to taste ( Worcestershire sauce, thyme, sage, parsley, black pepper)

4 large potatoes
4 carrots
1 large onion
Celery
2 parsnip
2 cloves of garlic
250g peas ( fresh frozen peas work really well!)
1 cup of Lamb or Beef Stock
a drop of Milk
a tablespoon of butter
Mealtimes are an important and fun social time for children and provide 
an opportunity to relax with their friends and catch up on the
day's events. We encourage children to help out at the table, serve
 themselves at snack times and they love experimenting with real
 cutlery.
Steps:
Bring a large pot of water to the boil and add the potatoes (chopped into quarters)
In another large pot, boil the mince until fully cooked.
Slice and prepare the onion/garlic/carrot/celery/turnip and peas, and saute in a hot frying pan until tender.
Drain the mince, add cooked vegetables, stock and a dash of seasoning. Reduce heat to simmer.
Drain the potatoes, add a splash of milk and tablespoon of butter and mash until smooth.
Pour the shepherds pie mixture into a large oven proof dish, and top with the fluffly mashed potatoes
Bake for 20-25 mins at 180C, or until the topping is golden brown.
Our menu has been carefully curated with guidance from Cow & Gate and our kitchens use only the freshest meat and seasonable vegetables. In keeping with recent legislation,  we don't add any salt, artificial flavourings or colouring and any potential allergens are carefully detailed in all of our menus. We're happy to cater for vegetarian diets and any other dietary requirements your child may have.
Our centres have fresh fruit and vegetables delivered each week from Get Fresh and all of our fresh meat comes from Frank Doyle Butchers.
What is Heuristic Play?
New mums often encounter the term Heuristic Play for the first time at a mother and toddlers group or when their child starts crèche.  Heuristic Play actually sounds much grander than it really is but do not underestimate its value: it is a term coined by child psychologist (Elinor Goldschmeid) who developed treasure baskets for babies and the heuristic play approach for toddlers which describes the activity of babies and young children as they explore objects from the real world.
The thinking behind it is not new and is something that we are all familiar with. Give a young child a present and more than likely, he or she wants to spend time scrunching the wrapping paper or eating it instead of playing with the toy itself. Our parents and grandparents already knew about this without even realising it. We played with saucepans and wooden spoons in the kitchen which we banged together, we stirred and poured rice with a jug and a funnel and a highlight was to have a basin of water!
Heuristic is defined as enabling a person to discover or learn something for themselves. It is rooted in young children's natural curiosity.  As babies grow, they move beyond being content to simply feel and ponder objects to wanting to find out what can be done with them.  By using a treasure basket with children at this age you are providing them with rich mental stimulation, which not only activates the growth of the brain but also provides highly satisfying learning experiences. Household or kitchen utensils offer these opportunities and can occupy a child for surprising stretches of time as they concentrate on stacking pots, exploring the objects or sometimes just enjoying the new and interesting banging noise of a wooden spoon on a saucepan!
Make it fun
We live in a world where plastic toys dominate the shelves of toy shops, but plastic is dull and disappointing for babies, and whilst each rattle may look different each one smells, tastes and feels the same – it is unstimulating to their senses.  Using heuristic play with babies stimulates all the senses, creating a rich learning experience as during this stage, a baby's primal instinct is to explore objects by handling and sucking on them in order to find out about their physical characteristics.
Parents love watching their children discover and explore which is inherently what treasure baskets and heuristic play encourages.  It is not a novel idea as children have been fascinated with exploring household items for generations.  Nothing delights more than a child's sense of wonder when they make a discovery and in turn it appeals to our sense of wonderment and delights as we observe children developing wonderment of their own!  When a child makes a discovery or an interesting sound is produced, they often repeat the action again and again, to test the result which strengthens cognitive development as well as muscle control and hand/eye co-ordination.
What should go into the basket?
 There should be a wide range of objects both natural and man-made that will stimulate all of the senses and that can be used as open-ended tools for exploration and imagination.
Include a good range of textures, shapes and materials and all should be non-toxic with no tiny pieces.
Consider some of the following……an old CD, a sparkly glitter ball, keys, hand bells, a bracelet, a serving spoon, saucepan and a lid, various sizes and shaped wooden spoons and implements, homemade shakers (plastic bottles containing coloured rice), castanets or wooden object to tap together, felt, silky ribbon, shiny fabric, a lemon, bag of lavender (safely tied!) and other objects of wonder which are found in the home.
Don't forget …
it is an approach, not a prescription so the content of the baskets is up to you but will probably discover that your child will favour a particular item such as silky piece of fabric or a bell which they will always seek out first.
Rotate the content of the basket regularly so that your child's interest is sustained and remember, do not leave it out all day as it will no longer be exciting and interesting.
(You need to use your own common sense about what may be dangerous and never leave your child unattended or with another child while playing with the basket).
Halloween is the time when scary skeletons, spooky ghosts and wicked witches roam the world. All of the Giraffe centres enjoyed the build up to Halloween last week, and the children and staff certainly got into the spirit of the festivities!
The children were delighted to dress up for the whole day for their Halloween parties. For some of the younger children,  it was their first time wearing a costume! They seem to have really enjoyed the fun and festivities 🙂
No tricks, just treats please!
Many of our centres participated in Trick or Treat for Temple Street, combining their fancy dress party with a Fundraiser to raise much needed funds for the Children's Hospital at Temple Street.
Joining in on the fun
The children weren't the only ones enjoying dressing up though! Many of the staff turned out in costume for the day and some even ran competitions for best costume.
Pumpkin Carving Competition
One of the highlights of the week was a friendly competition between the centres for the most creative pumpkin carving!  An astounding 13 finalists were chosen and then it went to a public vote on our Facebook page.  The children were encouraged to help carve their own pumpkins, tracing faces, painting the skin and scooping out the insides to make the pumpkins hollow.
Congratulations!
This year's winner was Giraffe Rathfarnham for this incredibly creative pumpkin display! Well done to all the staff and children who helped make this spooky pumpkin display. The centre will be awarded a fantastic prize of new equipment for all the children to enjoy.
Here are some of the amazing pumpkin designs from other centres. Thank you to everyone who voted for our creative designs!
When your child is ready to wean from milk to more solid foods, there's no denying that food may end up in the strangest of places! The weaning process will take a lot of patience and perseverance, but it will be a rewarding experience for you and your baby.
Timing is important
Find a quiet time of day, maybe between meals when your child is not too hungry.  Teaching a child a new life skill is going to be hard if they are tired, cross or – ironically in this case – hungry!  In this way they won't be frustrated by the fact that their hand to mouth co-ordination needs a little work and more food is spilling out than actually going in. Gently encourage them, with plenty of eye contact and smiles.
Relax – Food is fun!
 Meal times are a wonderful social time for children to interact with an adult, and learn through observation. Your baby naturally will be interested in the foods you eat yourself, so you may like to involve them with a taste of plain mashed potatoes or pureed carrots. Just remember that too much added salt or flavourings are not recommended for young children so keep the soft foods you are preparing for your child as plain as possible. This way they can learn to appreciate the taste of all the news foods they are trying!
Weaning is an exciting time for both parent and child but sometimes your baby simply doesn't want to know.  Children will usually give you a good indication of when they've had enough or they lack interest on that particular day. If this is the case, don't worry, simply try again in a few days. Sit with your child at mealtimes, bringing their chair to the table so they can see how you and your family enjoy eating different foods. Watch for the cues: If you are spoon feeding your child, take regular pauses to allow them the time to think and feel if they are full. You may see your child show you they are full with these cues: Keeping their mouth shut, pushing the spoon away, turning their head away from the food, sometimes spitting food out or holding food in their mouth longer than usual.
Read Chef Natalia's delicious dinner recipe! 
Variety is key
In the early stages, it is important to introduce new foods one at a time, so as not to overwhelm your baby or risk digestive issues (or allergies). Once weaning is more established, make sure to offer your baby different tastes on a regular basis. You wouldn't choose to eat carrots at every meal, so realistically why should your baby, regardless of whether they're pureed, lightly mashed or teamed with baby rice? On the subject of texture, once your baby has mastered the basics and a few teeth are present, leave in some lumps, bumps and crunchy stuff for your child to enjoy and explore. Offer some water to your baby with their meal to ease digestion and keep them well hydrated.
If you plan to be out for the day with your child, prepare a weaning meal ahead of time and have plenty of finger foods available to encourage your child to keep weaning. When your child is in crèche or being minded by someone else, ask whoever is looking after them to continue to offer the weaning foods as well.
Prepare for a mess
Not only is weaning an important bonding process between you and your child, it also means a lot of cleaning!  Babies naturally want to feel the texture of the food in their hands but will also grab tables, chairs and you when they are finished eating!  Be prepared with a few wipes close by and cloth to wipe down any eating surfaces. A waterproof, full body washable bib is a good investment and can save at least one change of your baby's clothes. Most of all, allow your child to explore their food, taste it and enjoy, the mess is easily cleaned!
Take a look at some of our menus
Summer Menu Autumn Menu Spring Menu Winter Menu
Planning for the potty is all about timing… it's when your child is ready! You will know when the time is right when your child has developed enough physical skills to be able to walk and climb the stairs, to wash their own hands, and are showing an interest in what is happening in the toilet. They also need to be ready to communicate and to take instructions from you, and be familiar with such words as 'wee' and 'poo' when they are doing them.
Some parents like to wait for a holiday to start the training but anytime is the right time if you feel your child is ready, it can even be tackled as a crash course over the weekend.
The first stage is to have the potty ready in the bathroom or toilet, with loo paper and wipes easily to hand, and a small step for your child to reach the sink to wash their hands. Talk to your child about how it's going to work and maybe even have a trial run with a favourite teddy. Let them practice sitting on the potty as this is a skill in itself. If they refuse to sit on it, don't force them. It's probably not the right time to start. Always try to change your child's nappy in that bathroom or toilet so that they associate the location with routine. When you are both ready, you can make a fuss of buying some special 'grown-up' pants with your child, and away you go!
Take your child to sit on the potty just before and about twenty minutes after meals and snacks. Stay with them and help if required. Be enthusiastic about any successes and keep to the routine of hand-washing afterwards. You may want to read or tell a short story as you wait for your child to go, or sing a song together.
Most children are interested in looking at their poo and there is no harm in that before you flush it away. Make sure you are not negative about the smell if your child proudly shows you what they have done! Use incentives to encourage your child, cuddles and a cheer can work wonders for your child's learning process, and a sticker chart for successes can be fun.
Take your child to the potty before you go outside and when you come in, and you can use these opportunities for discussions with your child. When you first go out, keep trips quite short, and take a spare potty in a bag with a spare change of clothes for accidents.
Of course accidents will happen, but this is the way your child will learn to react to what is happening, so don't punish them. Be very matter of fact about the accident and give it very little attention. Make sure you teach your child how to clean up after themselves. It will be a stressful time but if you do get angry or frustrated, don't let your child see it. Always carry spare clothes, tissues, wipes and plastic bags ready for a change when required.  If your child is in crèche, talk to your child's key worker and share that you are starting to potty train so that you work together to support your child with the process.
If you find your child is not having any success, maybe they weren't quite ready to start, talk to your child and tell him that it's ok and try again at a later stage. Don't give up as some children may take up to six months to finally master the process, just keep positive and keep praising the successes. Your responses to your child's behaviour when learning to use the potty will have a great effect on how successfully they learn!
Giraffe Training Academy  – Wobbler Staff Workshop
Giraffe Childcare's Training Academy hosted a training day for 75 practitioners on Saturday with Lillian and Carol from Early Childhood Ireland, delivering a session on Facilitating Play Based Learning.  There were also a range of skills demonstrations modules delivered by some of Giraffe's senior crèche managers to promote best practice in care for the Wobbler age group (typically 15-24 months).
Let them play…
Children learn about the world around them through natural exploration of their environment and free play where their imagination runs freely. Children play their way to learning! Children play everywhere – in their homes, in their local parks and schools and love to play. We all know it and the research supports it – children are happiest and at their most vital and energetic when they play.
For the afternoon session, some of our Giraffe centre managers delivered some skills demonstrations in small focus groups. The workshops covered topics like Children's Health (presented by Jurgita & Liene), managing Transitions (presented by Gillian and Leona) , Communication/Key Carer Groups (presented by Karina & Caroline) as well as Garden Activity Ideas (presented by Sarah & Roisin). The sessions were both interactive and interesting and the team all had an opportunity to be hands on!
Team effort!
It was great day and we all enjoyed refreshing and developing our skills.  We have had some wonderful feedback from our practitioners and Giraffe Training Academy will host further workshops for all of our care groups.
A big thank you to our Centre managers, the central support team and all the practitioners who made the day such a success!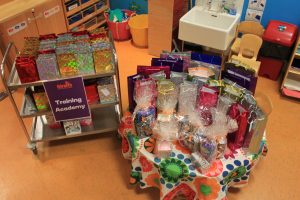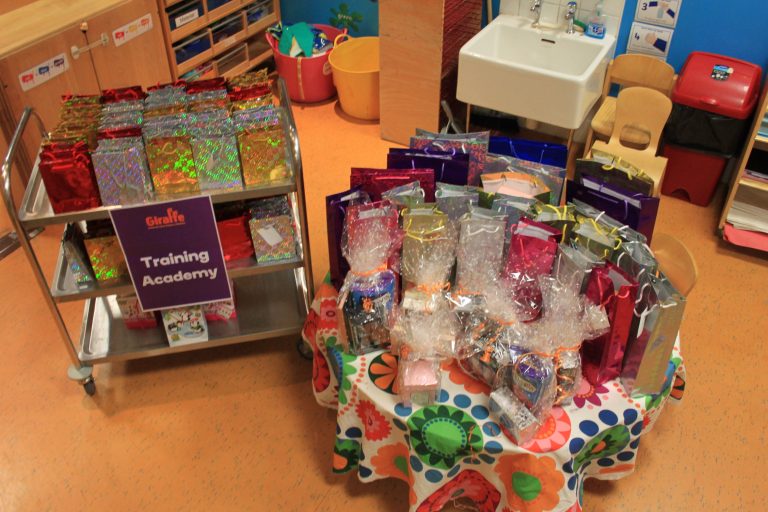 In recognition of their dedication, all of our staff went home with a small token of our appreciation and a treat to say thank you!
Click here to read more about Giraffe Training Academy
Budget 2017 introduced a number of measures to assist parents with their childcare costs.
 'Universal' Subsidy towards childcare costs
With effect from September 2017, all parents with a child attending a Tusla registered childcare service will receive a subsidy of up to €87 per month (€1040 per annum) towards their childcare costs. The subsidy will be allocated pro-rata depending on the number of hours per week a child attends their childcare service. The maximum rate of €87 per month is based on 40 hours childcare per week.  The subsidy will be available to all children between the ages of 6 months and 3 years and will be paid directly to the childcare provider. The childcare provider will deduct the subsidy from the parents' childcare fees. When the child reaches three years of age he or she will avail of the ECCE Preschool scheme until they start primary school.
Affordable Childcare Scheme
The Affordable Childcare Scheme is a targeted subsidy to assist with childcare costs, for children from 6 months old up to 15 years of age. The level of subsidy will depend on :
The family's net after tax income
The number of children in a family
The ages of the children.
The Affordable Childcare Scheme is currently available for 'FIS',  Medical Card holders and One-Parent families. It is also available to Adult Learners enrolled in VTOS or ETB courses.
The maximum Affordable Childcare subsidy amounts to €8,000 per annum, or €667 per month towards childcare costs, and will be available to families with a net (after tax) income of €22,700 or less. The level of subsidy tapers downwards as a family's net income rises, with no Affordable Childcare Subsidy available when net family income, with one child, reaches  €47,500 or more.  If a family has two children the maximum net income threshold increases to €51,300. The subsidy is payable to the childcare provider and is deducted from the net fee payable by the parent. It is intended that the Affordable Childcare Scheme will also be available to children in addition to the ECCE preschool scheme, where a family requires additional hours of childcare during the day.
For further information please call us on (01) 245 0935 or email us at info@giraffe.ie.
We recently held a special informational evening with our Parent Coach, Aoife Lee of Parent Support. The topic of the parent discussion was "Managing Change Together -Settling into Crèche, Moving Rooms and Preparation for School".
Our parents had provided feedback over the last few months on what they found were some of the more challenging aspects of parenting. These areas included:
How to build relationships with our babies & children
Childhood development – setting reasonable expectations for our children
Supporting a child settling into creche, moving rooms & preparing for school.
Dearbhala, our Director of Childcare, welcomed Aoife and the large group of parents to the event at our Leopardstown centre.
In her talk, Aoife covered some important topics based on what the foundations of positive parenting.
Some tips included:
—Help your children feel calm & reassured
—Acknowledge your child's feelings
—Be confident in their ability to cope
—Encourage positivity during room transition
—Create  open communication between you & key worker/childcare staff
A special thank you our Chef Connie who prepared some delicious snacks for the hungry parents who came straight from work!
Aoife is a mother of two children under the age of seven, she is an accredited parent and life coach and is founder of Parent Support. She facilitates parenting groups & talks in child care settings as well as providing staff training and private consultations with professionals in the child care field and for parents in their own home.
Summer is festival time in Giraffe!
The children look forward to the Summer Festivals every year, and every Giraffe Centre hosts different events through the summer months. This year, we saw Teddy Bear Picnics, Jungle Days, Magic Shows & Magicians, Beach days, Family BBQs and much much more!
We have as many fun outdoor activities as possible during the summer months to make the most of the fresh air and sunshine!
Here are the highlights from our Summer Festivals in 2016.
Family BBQ Fun!
Thank you to all the families who came to the Centre BBQ in your area.  This annual summer tradition is a fantastic way to meet other parents, catch up with your child's edu-carers and enjoy some summer foods. An extra-special thank you to every Centre chef who takes time out of their busy week to prepare the delicious BBQ treats and Feasts for the children and all the adults as well!
Graduations
Summertime can be a somewhat bitter-sweet time of year, when the preschool children graduate and prepare for Primary school. This is a wonderful time to spend together as we reminisce about their time with Giraffe, reflect on the friendships they have made, and celebrate their individual achievements. We wish all of the 2016 graduates the very best as they start the next chapter of their adventures!
Sports Day
Sports Day is a wonderful opportunity to teach the children from a young age about getting active and staying healthy! Whether it's the sack race, a ball game or an obstacle course, the children are encouraged to take part, to learn to work as a team and most of all to enjoy themselves!
Teddy Bears Picnic
For this special day, the children all bring a Special Teddy bear/ stuffed animal from home and introduce them to their friends. This activity helps the children further develop a sense of their identity and feelings of belonging.  "Picnic time for teddy bears, the lovely Teddy bears are having a wonderful time today!"
Other Activities
Here are some photos of just a few of the many different activities that took place in our centres throughout the summer!
Recap….On Monday 6th June 2016,  102 Giraffe team members signed up to take part in one of the biggest women's sporting events of the year in Ireland – the VHI Dublin Women's Mini Marathon.
We are thrilled to have raised over €3500 for Laura Lynn Children's Hospice The Charity provides respite, home support, crisis and end of life care for sick children. It is a charity close to our hearts here in Giraffe.
Within our staff we gave special prizes for these awards:
***Giraffe centre with the Most Participants:   Giraffe Park West!!!
***1st Giraffe Runner to finish the race: Esther Requena from Elm Park
***1st Giraffe Jogger to cross the line: Cinthia Conboy from Rathborne
***1st and 2nd Giraffe Walkers to cross the line: Gillian Kennedy & Tara Boyle both from Lucan
A massive THANK YOU to all the Parents and families who supported us and helped in our fundraising efforts over the past few weeks!
Giraffe Childcare offers the following Government funded Childcare schemes:
Training and Employment Childcare scheme (TEC – formerly CETS)
Community Employment Childcare (CEC)
Community Childcare Scheme (CCS)
After-School Child Care programme (ASCC)
1. Training and Employment Childcare scheme (TEC – formerly CETS)
Giraffe Childcare offers funded childcare services under the TEC programme for ETB/VTOS/Solas and Momentum students in its locations across the greater Dublin area.The objective of the TEC Programmes is to support parents on eligible training courses and eligible categories of parents returning to work, by providing funded childcare places.
If you have applied for an ETB training programme, you may qualify for a free childcare place under the government Training and Employment Childcare (TEC) scheme. The allocation of places under the scheme is managed by the Department of Children and Youth Affairs, via the City and County Childcare Committees (CCC's).
In order to book a childcare place in any of our crèches settings, we will require a letter from your course co-ordinator confirming that you are eligible for a TEC place. The letter should also outline the start date and finish date of the course. There is an additional charge where a child is less than 12 months old or is attending afterschool provision. Giraffe will manage the application process on your behalf.
2. Community Employment Childcare (CEC)
Crèche places for Community Employment Participants – Government Funded CEC Scheme. The CEC programme provides subsidised part time crèche places (up to 19.5hours per week) for Community Employment participants. In order to book a place, you will require a letter from your sponsor confirming that you are eligible for a childcare place.
3. Community Childcare Scheme (CCS)
If you are currently availing of one or more of the following supports, you may qualify for a reduced cost childcare place under the government Community Childcare Scheme (CCS):
 Medical card
 One Parent Family Payment
 Illness/ Injury Benefit or Disability allowance
Carer's Benefit/Allowance
Family Income Supplement (FIS)
Job Seekers Benefit/ Allowance
Secondary School students
Widows/Widowers/Invalidity/State Pension
Tus Payment
Community Employment/Back to Work Allowance
Springboard/ETB/Solas Students
In order to apply for this childcare scheme we will require copies of your government support letter and medical cards, together with dates of birth and pps numbers.
4. After-School Child Care programme (ASCC)
The ASCC is administered on behalf of the Department of Social Protection (DSP) and provides afterschool care for primary school children for certain categories of working parents and parents on DSP employment programmes (not including Community Employment).
If you would like to know more about how you might avail of a childcare place under any of these government schemes, please contact us at (01) 245 0935 or email us at info@giraffe.ie and we will be happy to assist you.