Baby Swimming
---
Tuesday, May 7th, 2013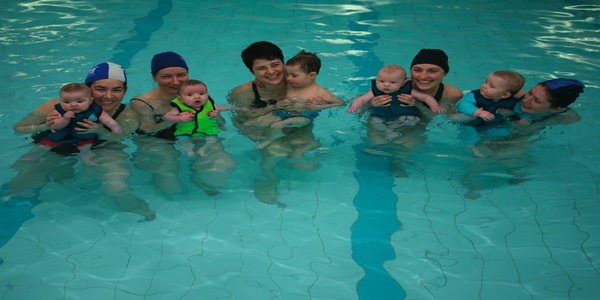 Baby swimming, although common place in much of the world is relatively new to Ireland. So what have we been missing out on?
Babies are perfectly at home in the water. After all, they have been in fluid in the womb for nine months. Starting to swim in the first year of a baby's life allows them to take full advantage of this affinity for water and the number of reflexes that come in to play in the aquatic environment.
Recent studies have actually shown that babies who swim are more likely to reach physical and mental milestones earlier than their non-swimming peers.
It makes sense when you think that in the water, babies are far more able to use muscles and are much more free to move around than they are on land. All that kicking and splashing gives them a great work out that is impossible within the constraints of gravity. The neurological and muscle development, along with building up cardio vascular function, are invaluable, as they learn to hold their breath under water.
Encouraging and developing reflexes into voluntary actions is an opportunity for your baby to gain co-ordination and a good sense of balance in and out of the water, as well as preparing them for later swimming. Posture building exercises in the water strengthen core muscles essential for starting to stand and walk.
The benefits of taking your child swimming at an early age are in fact numerous. Not least the fact that a trip to the pool promotes better eating and sleeping patterns. Many mums and dads will testify to this as they relax over a coffee after BabySplash classes!
This is all aside from the fact that just being in the water with your child is an amazing bonding experience for both of you. Your time in the pool is time dedicated to you and your baby with plenty of eye and skin on skin contact, so important in the early days to build bonds that will last a lifetime.
Top Tips for Swimming with your baby:
1. Babies can start swimming from birth in hydrotherapy pools (32C) and in pools around 30C from 3 months (if they weigh at least 12lb). BabySplash provide wetsuits for you to use during classes just to keep babies extra snug. If you are swimming outside classes or going away you may want to invest in your own baby wetsuit.
2. Make sure you are relaxed and happy in the water. If you feel you need to, go to the pool a couple of times by yourself first. Your baby will pick up on any nervousness from you very quickly.
3. Hold your baby close and securely when you first get into the pool with lots of eye contact and smiles. It is a whole new experience for them and they are looking for reassurance from you.
4. Once they have adjusted to the new environment hold your baby securely whilst allowing them the freedom to move around and explore. Use toys and sing songs to make the experience enjoyable and get them moving. For instance throwing a toy out in front and encouraging them to reach out through the water to grab it.
5. Attending classes such as a BabySplash course will teach you how to make the most out of each trip to the pool. Including exercises to encourage movement through the water, how to introduce your baby to underwater swimming, and valuable safety techniques.
So what should you expect from a BabySplash swimming class?
Classes usually start with a good warm up in the form of a fun song or two before you get in to the exercises that will form the foundations for later swimming.
You will learn different ways in which to hold your baby to stimulate kicking and reaching through the water. You will teach your baby to hold their breath when going underwater, building up to short underwater swims on their own and with you. A great opportunity for an underwater swimming photo, a beautiful souvenir of this special time.
Safety techniques will also be an important part of your classes and you will teach your baby such skills as holding on to the side and turning themselves over in the water. A great part of the classes is just knowing that your baby will not panic if they ever fell into water, as you will have taught them to hold their breath and reach for a solid object.
If you are nervous of water or do not swim yourself, don't let this stop you bringing your baby swimming. Many parents who are unsure around water are keen to get their babies swimming early so they will not pass that nervousness on. You will always be in standing depth of water and will always take steps at your own and your baby's pace.
BabySplash instructors are all fully qualified in Infant Swimming instruction and there will always be at least one fully qualified lifeguard present.
I never tire of showing parents how to teach their babies to swim. It is amazing to see what children of such a young age can accomplish if given the opportunity. It is so lovely to watch them grow and develop as they start their journey through life.
Amanda O'Beirne, BabySplash
www.BabySplash.ie
Amanda@BabySplash.ie
Tel: 0879288728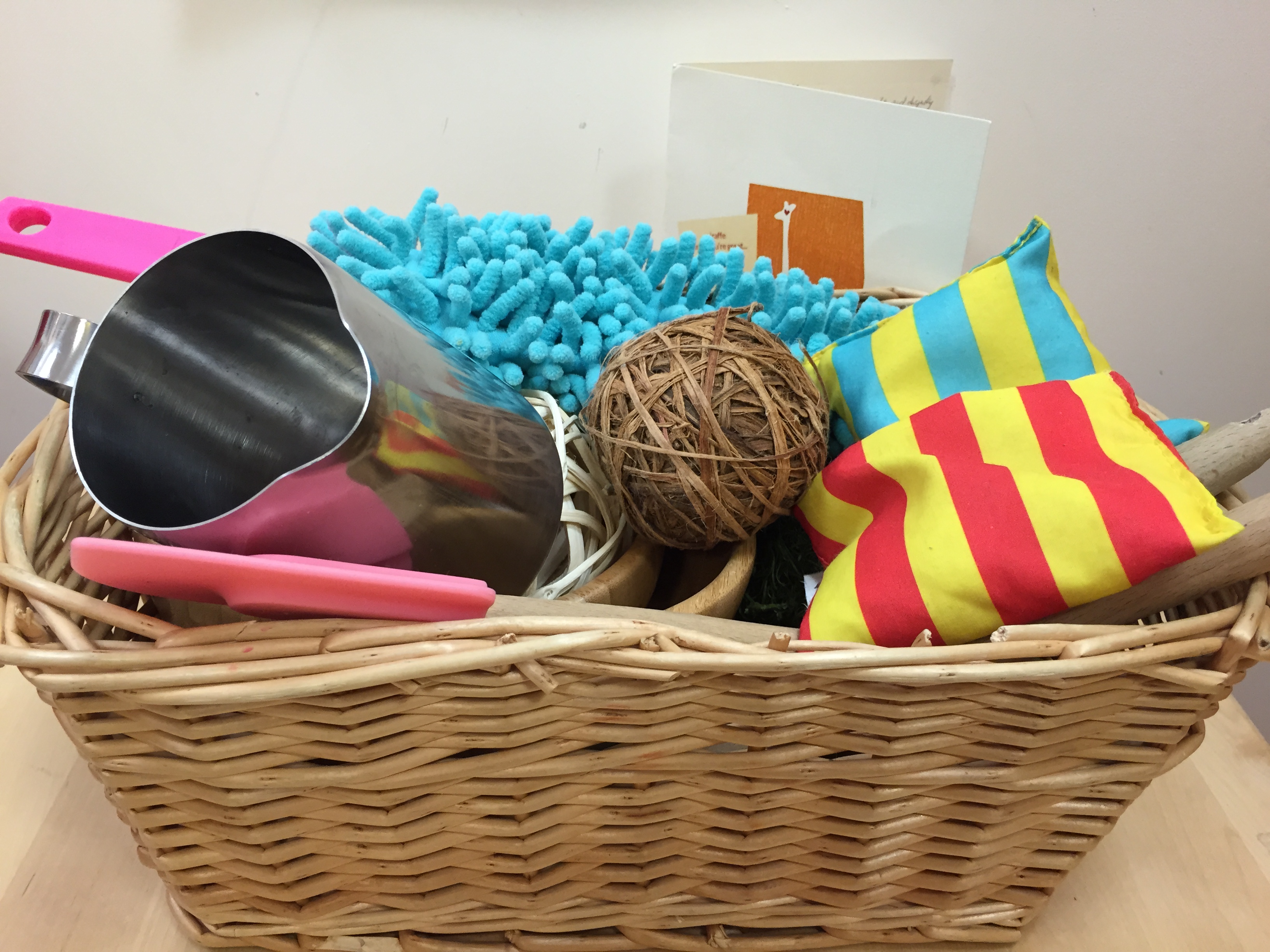 Heuristic play and creating treasure baskets are a great way for babies and toddlers to learn about the world, writes our Director of Childcare, Dearbhala, in today's Irish Independent. What is Heuristic Play? New mums often encounter the term Heuristic Play for the first time at a mother and toddlers group or when their child […]
Wednesday, November 4th, 2015
Read More