November Developmental Evenings
---
Tuesday, December 5th, 2017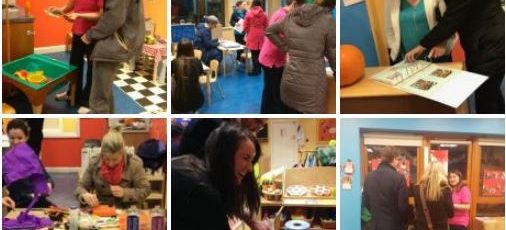 Learning to Learn Every Day
All of our centres are currently hosting parent developmental evenings. The parent evenings are an excellent opportunity for parents to discuss these records with their child's key carers, and to look at their child's holistic development linked to the Aistear curriculum themes :
·         Exploring and Thinking
·         Well Being
·         Communication
·        Identity and Belonging
Parents also have an opportunity to see and even experience some of the activities their children participate in on a weekly basis. We are dedicated to promoting each child's individual emotional, social and physical development and working closely with parents as well.
Milltown
ParkWest
Rathborne
To you its play, to them it is learning!
At Giraffe, we believe in learning through play and provide a stimulating and safe environment where your child will have fun as they learn to learn. It is always so rewarding to receive feedback from parents and families about their child's personal experiences in Giraffe. Our carers take a great sense of pride in planning play-based learning activities for the children.
Rathfarnham
Clonsilla
Northern Cross
Feedback from Parents:
It is always great to see exactly what the kids do during the day – and I just wanted to say a massive thank you to Agi and Jessica for all they do with Fiachra. He is learning so much and is so happy there. And another massive thank you to Mya, Monica and Dehlia. Rían is settling in so well and that is only because of all the care and attention he is getting…..and of course all the cuddles!! (Mum from Clonsilla) 
I thought it was a great idea and I found the whole evening really beneficial in terms of getting to know the team better, understanding the method of learning used, routine in pre-school and baby room etc. I also met a few parents for the first time. I appreciate the thought that went into the evening and the time taken to meet us all. Its clear people take great pride in their work there. (Helen, Mum from Clonsilla) 
---