#WorkWell 17 – National Workplace Wellbeing Day
---
Tuesday, April 4th, 2017

Supporting Wellbeing in the Workplace!
Friday 31st March was Ireland's third National Workplace Wellbeing Day. Giraffe Childcare were proud to participate in this initiative to help improve employee health through promoting better nutrition and physical activity. Our teams came up with creative fitness activities and focused on well-being throughout the day.
Many of our centres organised fitness activities for the children to enjoy, both indoors and outside. Some of the planned activities included early morning stretching, Yoga, jogging, team sports and obstacle courses. They look like they all really enjoyed doing these fun and energetic exercises.
Cycle To Work Scheme
At Giraffe we are proud to support the "Cycle to Work Scheme" and encourage our team members to sign up to this great incentive. Here are some enthusiastic cyclists who peddle to work everyday!
Healthy Eating Initiatives
On Wednesday morning, all of our Giraffe centres received fresh fruit baskets for the staff to enjoy on their breaks. Here are some of our centre staff enjoying their healthy morning snacks!
The Lunchtime Mile

The team at Leopardstown striking a pose!
As part of the many planned activities to support National Workplace Wellbeing Day, some Giraffe centres took part in the Lunchtime Mile. This was an initiative to encourage everyone to get out on their Lunch break and walk, jog, run, cycle or swim up to a mile! We were all so grateful that the weather co-operated, and stayed sunny and dry throughout the day.
3,2,1 – GO! The team at Clonsilla held a Lunchtime Race.
The Yoga station was a big hit with the staff at Giraffe NCI.
Well done to all Giraffe team members who took park in National Workplace Wellbeing Day. Keep up the healthy habits!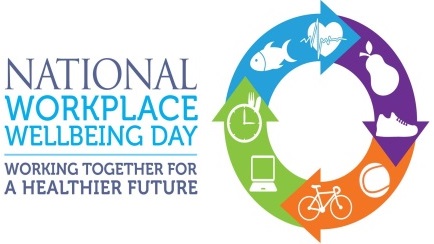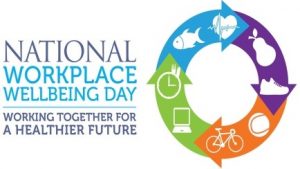 ---