Christmas Made Easy
---
Thursday, December 5th, 2013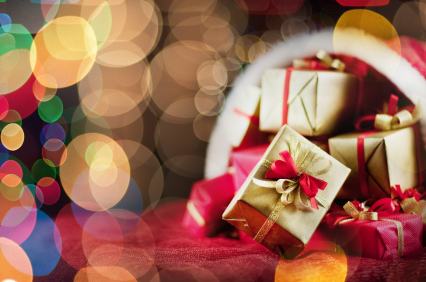 If you're reading this thinking, ג€˜Eek! I haven't done anything towards Christmas yet!' then fear not, help is at hand. Here are a few handy hints and tips to help your festive season go with swing.
Christmas cards
Right. Warm up those fingers ג€" it's time to get writing. Tackle your cards by making a list (old-fashioned organisers can use a notebook, but computer-savvy mums might use a spreadsheet like Excel to keep track of addresses and so on). Get the kids involved ג€" at the very least they can sign their name or draw a picture, and older children might be persuaded to add a line or two of news for their relatives. Last postal dates can be found here but it might be worth playing safe and aiming a little earlier, as we all know how busy this period gets at the sorting office.
There's a growing trend to dispense with traditional cards and instead send e-Greetings, which can work especially well for overseas friends and families. Everyone's entitled to an opinion on this, and Giraffe's is that, if it benefits a charity, then all the better.
Christmas tree
If you're going out to buy a real tree this Christmas, make sure to measure the space it will be displayed in before you leave the house, and remember that the stand it sits in will add a few extra cm in height. As well as your tape measure, take a pair of gloves with you, to save your hands from painful prickles! Only choose a tree that looks like it has been recently cut, so that should count out any that look overly dry, with browning needles. A good way to tell how fresh the tree is, is to give the branches a good shake and steer clear of any which drop more needles than expected.
Once your tree has been chosen and safely transported home, give it a good water and allow the branches to settle into their natural place before you start decorating it. Actually, now's a good time to let go of any visions of perfection ג€" let the kids decorate the tree, they'll have a ball!
Christmas presents
With shop queues already at ridiculous lengths back in November, the obvious option here is to order gifts online and pay that little bit extra for postage ג€" your feet will thank you for it!
When it comes to wrapping your presents, make life easy on yourself. Invest in labour-saving devices like a tape dispenser or name labels, or even better, buy re-usable gift bags rather than rolls of wrapping paper, then simply cover presents with coloured tissue paper, rumpled for effect. Try to get your wrapping done ahead of Christmas Eve (we know, somehow it always happens!), so that as the big day approaches you can grab some precious moments to relax.
Christmas entertainment
While you're running yourself into the ground trying to keep everyone happy on the day itself, please try and include yourself in the mix. Even if that only means pressing record so you won't miss your favourite soap's special feature-length episode, it's so important to factor your happiness in too. Try not to always be the one behind the camera, taking the photos ג€" step in and really take part. Christmas is such a magical time for children, and it should be special for you too.
Merry Christmas!