Cutting Christmas costs
---
Tuesday, December 3rd, 2013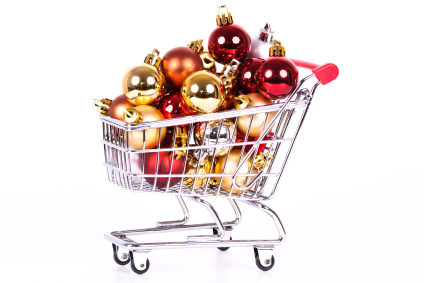 Feeling the Christmas pinch? Here are some tried and tested tips to help keep spiralling costs downג€¦

Make a budget
Long before you spend a euro, write down a total figure that you can afford to fund this Christmas. Try to include all the associated costs, so not just presents and food, but cards (both seasonal and thank yous), postage, wrapping, travel, entertaining, food, decorations and so on. If you actually break down the figures on paper or on a spreadsheet, it can really help to limit your spending and raise your awareness of all the hidden extras that the festive season brings.
Keep your budget updated as you go along, so that you can keep track of everything. There are many cute apps available to help this feel like less of a chore ג€" try No More Socks or Xmas Organizer. What's even better is that applications like this will still hold your data next year, so you'll always know which presents not to duplicate!
Raise a little extra cash
Christmas provides the perfect opportunity to have a good clear out (otherwise you risk toy / tat overload), and why not recycle or rehome some of the items that you or your children no longer need? eBay is awash with good quality second-hand clothes, toys and trinkets ג€" as well as last year's unwanted smellies sets ג€" so why not take an afternoon out to list your past loves and potentially add a few cents to your pocket? It all counts.
Spread a little charity
Many charity shops these days have sections selling new products, such as jewellery, cosmetics and scarves, and little trinkets like key rings, which would work well for Christmas stockings. Not only are these gift ideas reasonably priced, but you're also donating to a worthy cause when you buy them, so it's a win-win situation. It's well worth perusing the second-hand sections too, as there are many bargains to be had when it comes to children's presents, and the kids will never know they weren't bought at full price (nor should they care).
It's all about the kids
In big, extended families, sometimes it makes sense to make a grown-up arrangement and decide not to give the adults presents, and just concentrate on the children instead. Not only does this save money, but it also saves time spent scratching your head at the shopping centre during the most stressful time of the year. Also, a nice and equally cost-effective idea is to give joint presents rather than individual gifts ג€" something that brings the family together like a board game, an outdoor sports set or an interactive Wii or PlayStation game would be ideal, especially if it helps with the entertainment once the main excitement of Christmas is over!
Limit extravagant food
For some reason, we all go a bit bonkers in supermarket aisles in December, cramming far more into our trollies than we would during any other month. Limit waste and spending by meal-planning sensibly. It's quite acceptable to just eat leftovers on Stephens Day ג€" plus it'll help out with the exhaustion factor!