St. Patrick's Day at Giraffe Childcare
---
Tuesday, March 24th, 2015
There was huge excitement at all our centres in the run up to St. Patrick's Day – some children worked on green-themed crafts, some watched and learned Irish-dancing, and some even took part in their local parades. As you'll see from the gorgeous collection of photos below, the! common theme was colour, creativity and celebration!
As St. Patrick's Day approached, children in Giraffe Celbridge worked on creating something very important – a crock of gold! Here you can see Fabrizio and Saoirse from Toddler Serengeti, deep in concentration. And no wonder – the crock of gold was for the Celbridge Parade!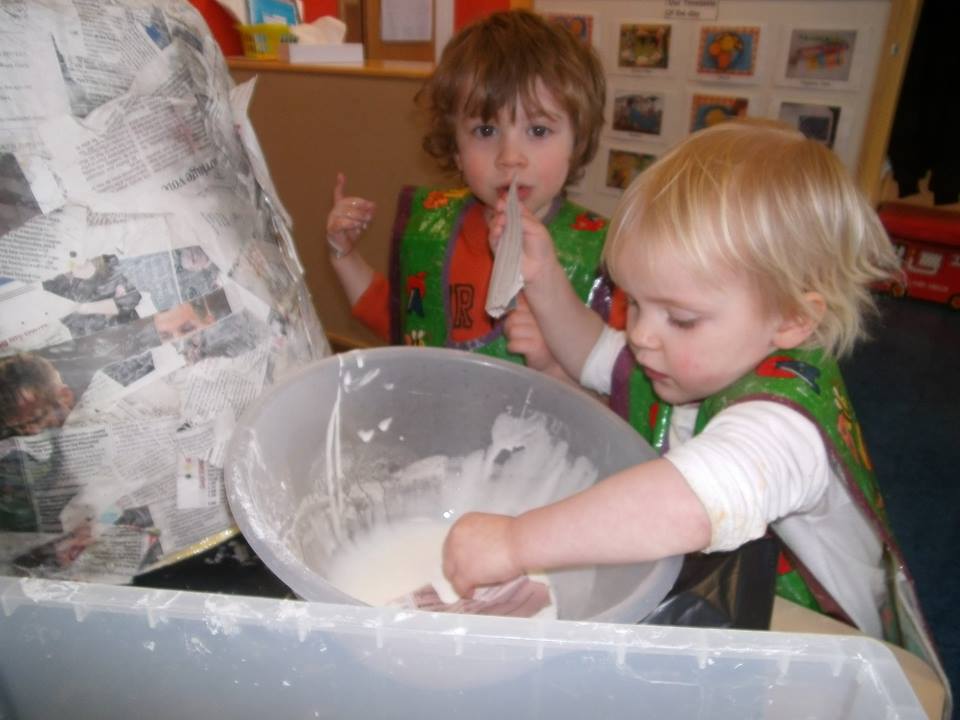 Meanwhile, toddlers in Giraffe Central Park worked on these lovely St. Patrick's Day masks: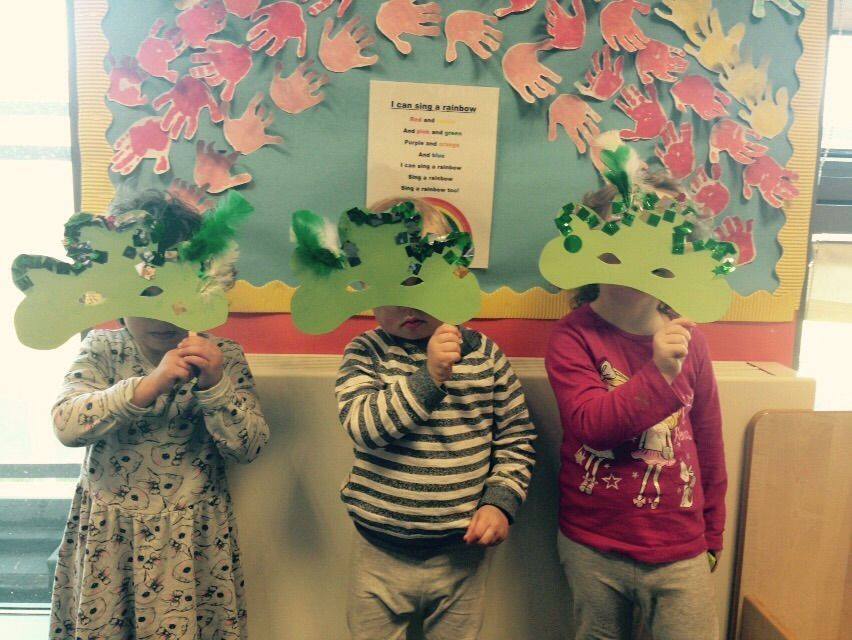 Then on the day itself, children celebrated in all our centres, in a wide variety of ways:
Here you can see children from Giraffe Park West – all of them took part in a special St Patrick's Day parade around the centre. Then they enjoyed watching carer Catherine from Wobbler Botswana show them some Irish dancing. After that there was a very special treat, when she taught them some steps. Look at the lovely crowns – how did they keep them on while they danced!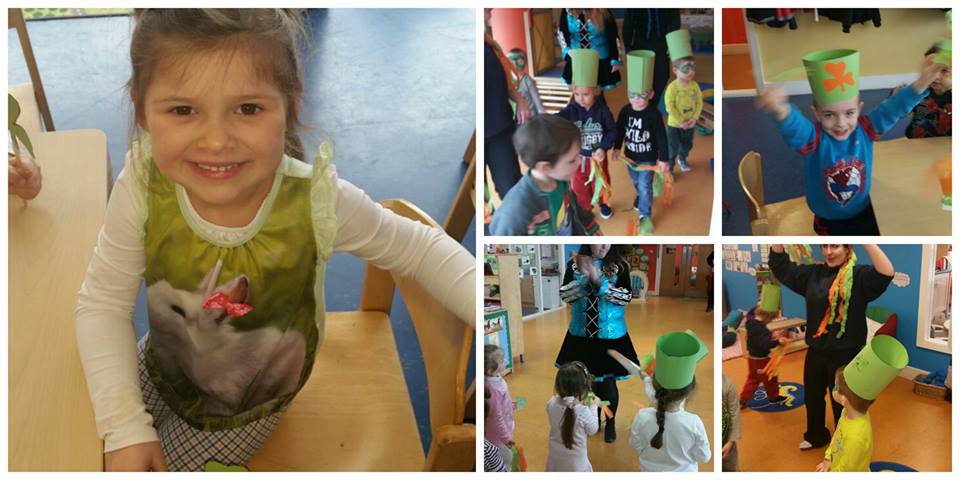 In Giraffe Adamstown, there was Irish dancing too, courtesy of Amy, who visited from a local school. She showed all the boys and girls how to Irish dance and they absolutely loved it.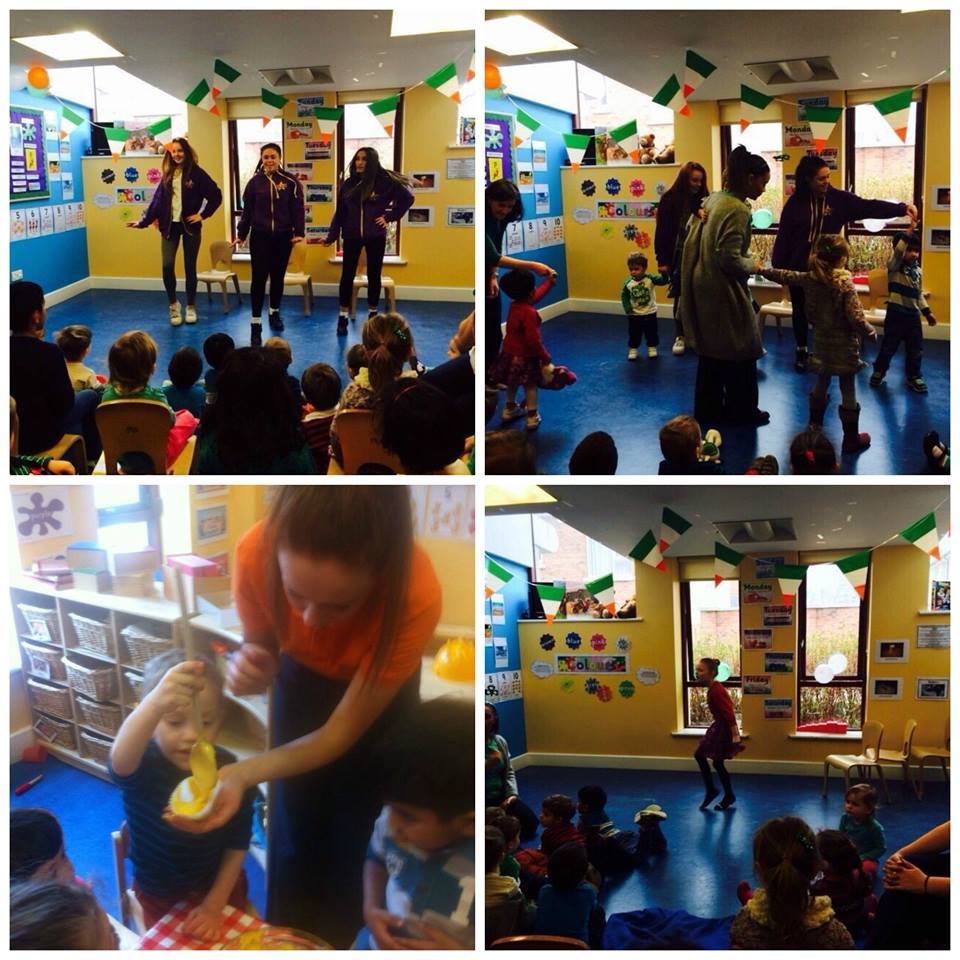 Now let's move outside, and see some children taking part in their local parades:
Boys and girls from Giraffe Northern Cross joined the Swords parade – look at the happy smile on our flag-bearer, Olivia Deegan-Delve!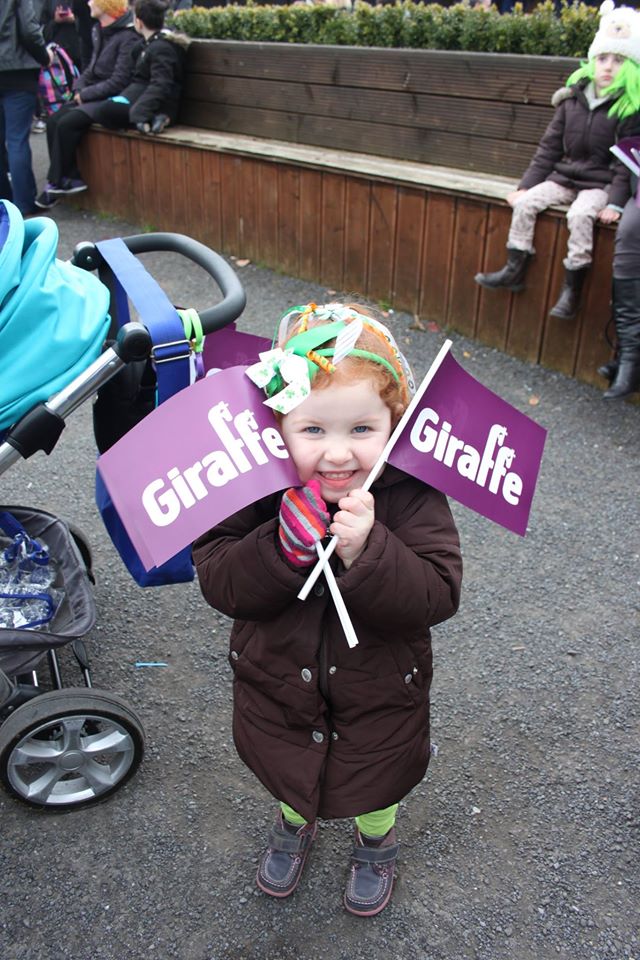 And some more lovely, colourful photos from the Swords parade: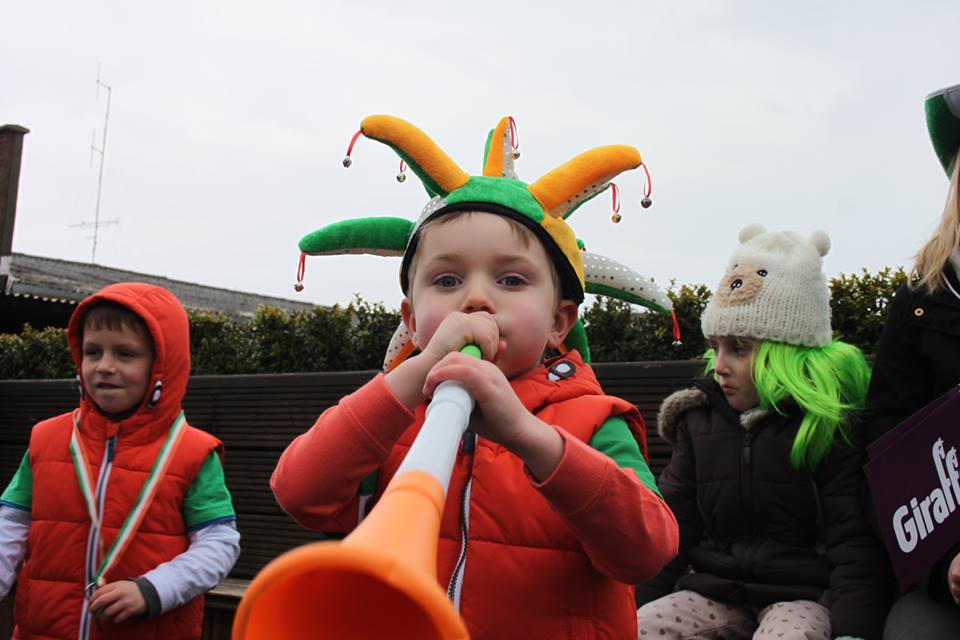 Impossible to look at that last one without smiling back at him  🙂
Children from Giraffe Navan were out in force in their local parade too, and were particularly proud of the giraffe that they made – they spent weeks working on him in the run up to the 17th – isn't he fantastic!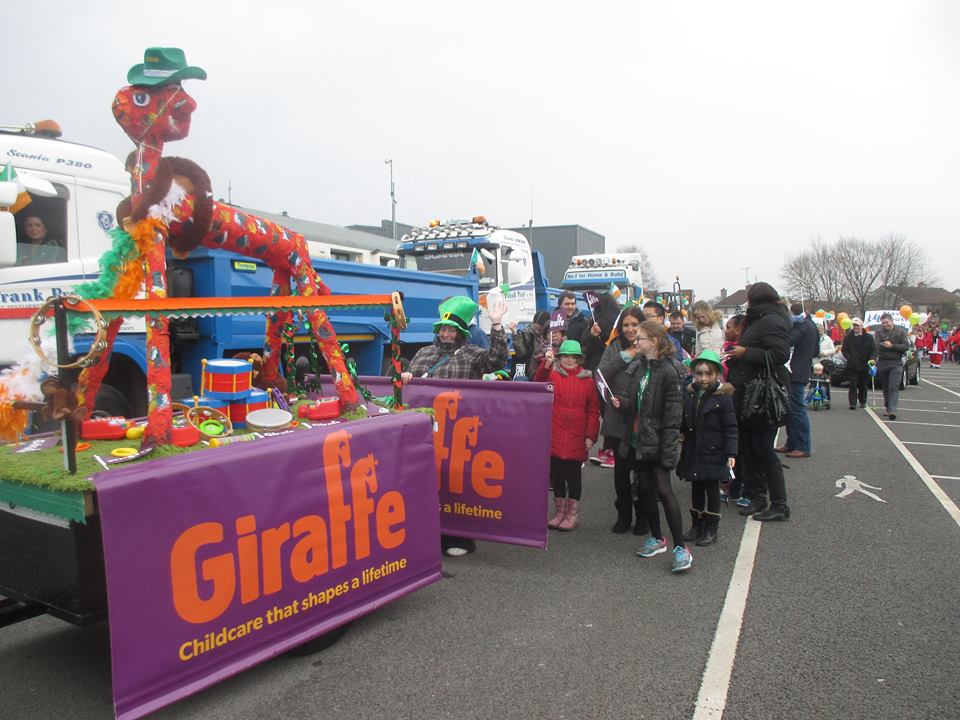 Celbridge parade saw children from Giraffe take part too; waving flags as they walked along in the procession.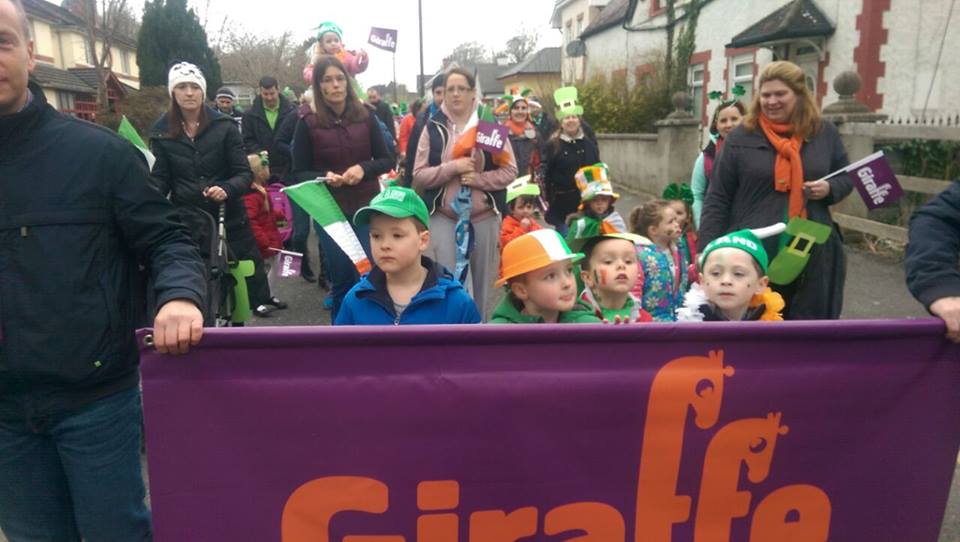 And ending on a very cute note, here we have little Daire Fuller from Baby Baringo in Giraffe Clonsilla, all dressed up for St. Patrick's Day.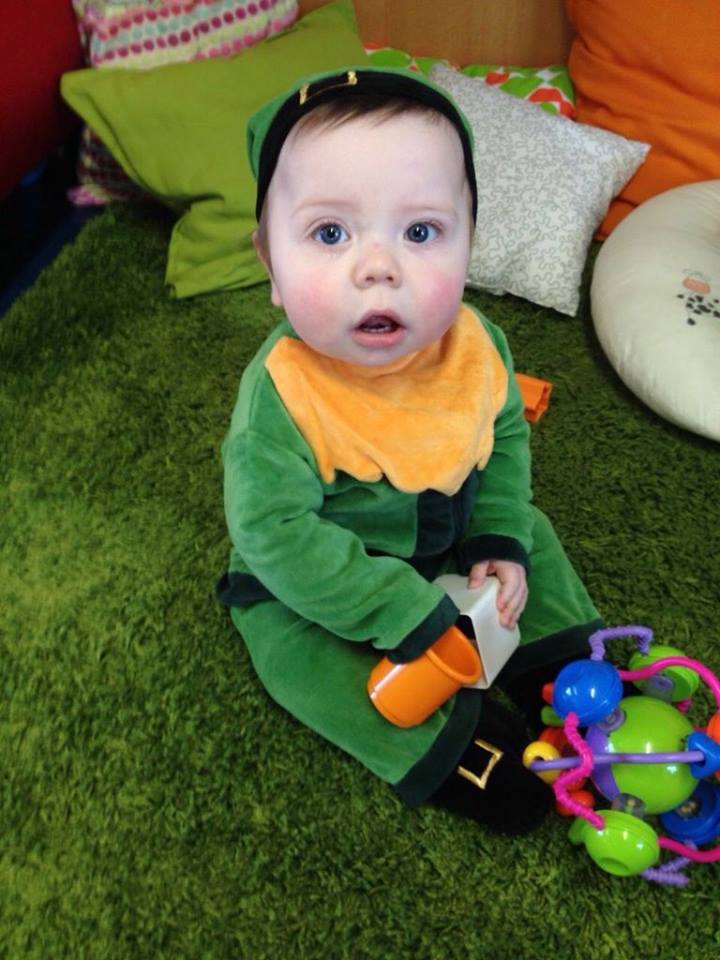 Beannachtaí­ na Féile Páidraig oraibh 🙂
---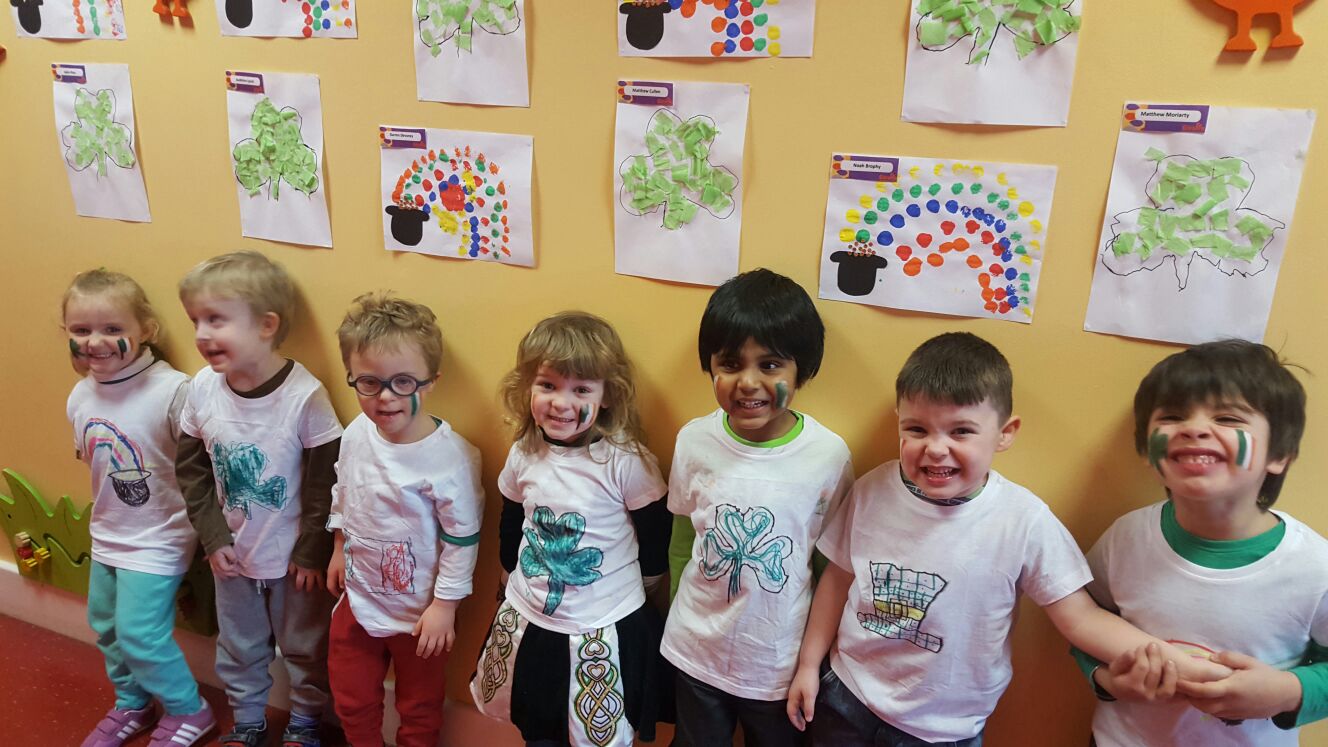 Celebrating our national day makes us all feel proud to be Irish, and it allows the children to gain a better understanding of Irish culture and traditions ( Aistear themes, Identity & Belonging).
Monday, March 20th, 2017
Read More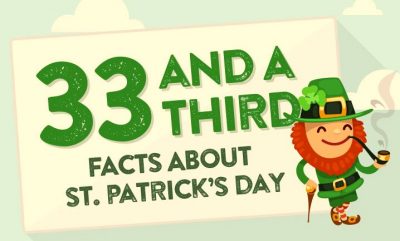 Fun, educational and sometimes surprising, our 33 (and a Third!) Facts about St. Patrick's Day infographic is bound to put a smile on your face for this St. Patrick's Day
Thursday, March 10th, 2016
Read More