Survival tips for the festive season
---
Monday, December 9th, 2013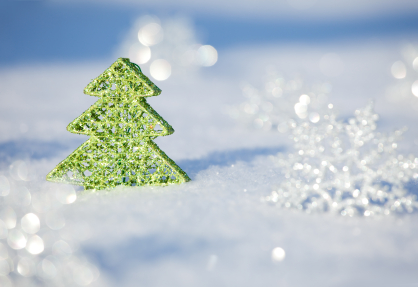 Some of us love Christmas; some of us don't. When kids are involved everything gets a bit more hectic and pressurised, but hopefully a lot more fun. Here are a few tips to avoid getting overwhelmed as the year draws nearer to its most hotly anticipated holidayג€¦
1. Get organised
Throughout the month of December, different preparations need to be done at different stages. You're already cutting it fine for making traditional Christmas cake, but giving children advent calendars needs to happen by 1st December, and then you have to factor in Christmas card writing and Christmas shopping, let alone the arrangements for the big day itself. Make good use of lists, apps on your phone and a family calendar to get all your events in order, and try to space things out so that you and your children won't already be exhausted by the time the big day arrives.
2. Plan together
Why shoulder all the responsibility yourself? Gather the immediate members of your family whom you care about the most, and have an honest and frank discussion about expectations. Try to find out what matters most to your partner and your children, then reach a working compromise that won't run you into the ground. Don't be afraid of assigning chores to those old and able enough to help.
3. Stock up
With supermarkets fit to burst with panicked shoppers on the run-up to Christmas, and turkeys running out of stock faster than you can say ג€˜pass the mulled wine', why not book an online delivery for a pertinent date so that you'll know you'll have everything covered in time? The peace of mind that nothing will be forgotten and the bliss of shopping from the comfort of your sofa will negate any small delivery charge you might have to pay. Claim your slot early though, as they tend to get booked up.
4. Be realistic
Rare is the parent who makes it through the whole shebang without a single tantrum, be it yours or one of the kids'! It's important to set expectations for yourself as much as for anyone else. This stretches from setting a proper budget to not overbooking yourself, to setting apart time for everyone to relax. Realise that not everybody's going to be happy 100% of the time, so take pleasure in those things that go right, and shove the rest under the novelty welcome mat.
5. Save the planet
Traditional Christmas cards are lovely, but they don't half take a lot of time to write, postage is increasingly expensive, and that's before you even consider of the implications on the world's forests. Granted, it's not for everybody, but in today's technological age, some people may appreciate the ease of sending Christmas eCards instead. The absolutely best thing to do is to use a charity site that's close to your heart, make a donation and spread the word that way.
6. Don't be afraid to say no
If you're up to your ears in Brussels sprouts, you've had it with Aunty Maud and her haemorrhoids, and your youngest has just dressed the dog in her new Christmas cardie, remember that Christmas is for everyone; yourself included. Don't let yourself be pulled apart by the unique stresses and strains of this holiday season ג€" find time to unwind in a long, candlelit bath with a good book, or simply allow yourself to put your feet up and enjoy the TV Christmas specials. The dishwasher can wait till St. Stephens Day ג€" your sanity can't!
---