The best board games for young children
---
Tuesday, November 19th, 2013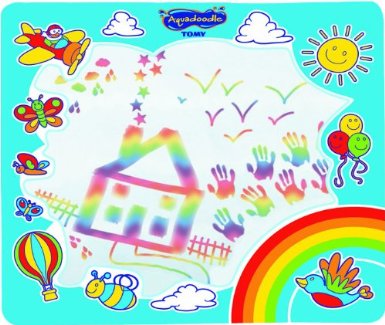 In this fast-moving world of video games, TV and the Internet, it can be easy to overlook the many charms and lessons that can be learned by good, old-fashioned board games. Here's a selection of Giraffe's top ten favourites for pre-schoolers and beyond, just in time for Christmas…
1.Snakes and Ladders is easy to explain, demands no great skill and can teach your child not only about counting and turn-taking, but also about accepting the random twist of fate ג€" or a dice roll in this particular case!) Here's a lovely giant version based around Fireman Sam.
2. Guess who? is an enduring guessing game that teaches your child the importance of memory, elimination and asking the right questions. It takes only seconds to set up and is a great one for kids of different ages to play, as it doesn't remotely matter if you're four or ten!
3. The traditional game of dominoes is converted to board format in The Game of Ladybirds by Orchard Toys. A simple counting game aged at three to seven-year-olds, the aim is to match the spots together and count the ladybirds.
4. Also by Orchard Toys, Shopping List is a staple of many a pre-schooler's toy cupboard. Suitable from around the age of three, it's a best-selling memory game based on an activity most children will be very familiar with and makes a great gift for a little friend.
5. OK, so it's not technically a board game, but Tomy Rainbow Aquadoodle is a wonderful way for your child to play creatively together or alone without any preparation, or mess. This is a great one to pull out when you need to grab five minutes to prepare tea for your kids!
6. Along with Snakes and Ladders, Ludo is another fabulously retro board game that you're bound to have played in your youth. It's beautifully flexible in that it can be played by two to four players and it's a true classic.
7. Tummy Ache ג€" market leaders Orchard Toys hit the jackpot once again with this occasionally grisly take on what constitutes good nutrition. It's great fun to play with all the family and as well as providing lots of laughs with the various grubs that can appear on your plate, it encourages science and SPHE skills.
8. Continuing on the educational theme, What's Rubbish? is a brilliant board game focussing on recycling. Suitable for slightly older children (ages five to ten), it encourages a greater awareness of the importance of recycling, as well as how to do it.
9. Monopoly has long been a staple of the board games industry, and there are several junior versions available such as Monopoly Junior Party Game (ages five and up) and Monopoly Monsters University Junior (ages five to eight). Get them counting their millions early in life!
10. Last but by no means least comes family favourite, Scrabble, a wonderful way to challenge brains of all ages and encourage correct spelling and word recognition. There's no reason you can't start early ג€" My First Scrabble is aimed at children as young as one year old!