Top children's presents
---
Monday, December 9th, 2013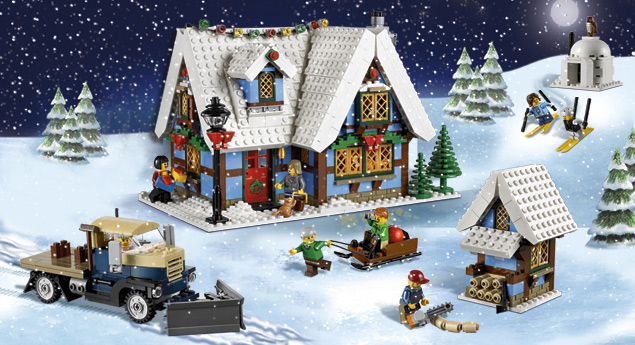 From flying fairies to interactive puppies, here are some popular gifts that are sure to delight your childrenג€¦
Lamaze My First Ted
Perfect for babies, this soft, snuggly teddy bear features contrasting colours to catch the attention, crinkly material to feel, squeaky feet to squeeze and a variety of textured fabrics to explore with little fingers. With its friendly face and stimulating fabrics, this is an easy choice for a new best friend. Suitable from birth
VIP Pets
Yes, they're toy pets, but it's really all about the hair with these striking collectable puppies. Choose from a large range including Alex, a top fashion photographer, Tiffany, a glamorous sunglasses-wearing jewellery designer, or the inimitable Lady Gi-Gi, a renowned party planner and PR guru. Suitable from 3 years.
LeapFrog LeapPad Ultra
Offering children the option of totally safe Wi-Fi, this is a tablet built entirely for kids, featuring a 7″ screen and 11 built-in apps. It has a camera and can shoot video, as well as playing music and offering chat and play with safe, peer-to-peer apps. Further apps are available to download covering everything from education to gaming, and parents can monitor their child's learning on the Leapfrog Learning Path. Suitable from 4 years.
Teksta Puppy
This cute robot puppy comes in pink or blue and is sure to delight your little one with its realistic response to voice and touch. This interactive toy learns as you play and can be trained with hand gestures just like a real dog. With over 100 possible responses, Teksta puppy can move, bark, whimper and use expressive eye movements to convey its unique and loveable personality. Suitable from 5 years.
Flying Fairy Flutterbye Stardust Doll
A doll with a magical twist, this pretty flying fairy can be magically guided through the air using the gestures of your child's hands. She's easy to control, fabulously fun to play with and comes complete with an attractive display stand that also charges her batteries for the next fun instalment. Suitable from 6 years.
Furby Boom Sweet Waves
Yes, you guessed it ג€" Furby's back with a vengeance and is up for a party with music to play, tails to be pulled and tickles to be had. Another interactive toy, Furby Boom responds to speech and touch, and learns more the more your child plays with it. There's also a free app to download from the Apple store, which will help you monitor her Furby's happiness and wellbeing! Suitable from 6 years.
LEGO Creator Winter Village Cottage
For an older child who loves getting into the Christmas spirit, this incredible winter-themed Lego set is a sure showstopper. Not only does your child get to build a beautiful wintry cottage complete with fir trees, presents and a Christmas garland on the door, but the emphasis is placed firmly on family, with figurines including mum, dad, grandma, grandpa and three children. The fireplace glows authentically with a special lighting Lego brick and there's even a snowplough in case they get snowed in. Suitable from approximately 12 years.
---