Children'™s Christmas books
---
Saturday, December 7th, 2013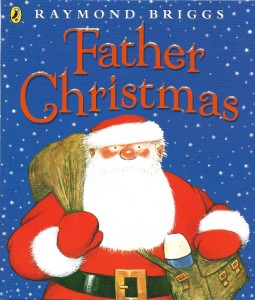 Chances are your little ones have been asking about Christmas since the beginning of October now, so why not indulge their excitement and snuggle up together for an especially festive story time? Here are Giraffe's top five picks for some memorable seasonal tales to get you all in the moodג€¦
Dinosaur Christmas
Jerry Palotta & Howard McWilliam
Perfect for little boys who love everything dinosaur, this is the amusing tale of Father Christmas's prehistoric helpers. Yes, in the days before he had reindeer, a wonderful range of dinos pulled Santa's sleigh, and here he reminisces on the advantages and disadvantages of each, from high-flying Pterosaurs to a distracted giganotosaurus. Funny and with fabulous illustrations in bold colours, this will keep your toddler highly entertained.
Father Christmas
Raymond Briggs
We've all heard of The Snowman but here is another wintry Raymond Briggs tale, this time telling of a particularly grumpy Father Christmas who is rudely awakened from a summery reverie to discover it's already Christmas Eve and there is work to be done! Here Santa is made decidedly human (he uses words like ג€˜Bloomin' reindeer!' and chooses a bottle of cognac over a pair of Christmas socks when it comes to his own presents) and very, very funny. A classic tale for all ages.
The Night Before Christmas
Clement Clarke Moore & Maggie Downer
The traditional poem, ג€˜'Twas the night before Christmas' which we surely all know by heart is brought to life for toddlers here, with flaps to lift and sparkling surprises! Everything is really well thought out, with some lovely touches, from the red felt on Santa's jacket on the book cover, to the glittering snow, holly and mistletoe throughout the book. Your little one will love opening the windows and discovering what's hiding behind the flaps.
The Nutcracker
Susanna Davidson & Anna Luraschi
Clara's journey into the festive Land of Sweets is made audible here, bringing Tchaikovsky's beautiful ballet score to your little girl's fingertips with an interactive sound panel. Children will be entranced by the magical story of the Nutcracker, which comes to life on Christmas Eve, the evil Mouse King and the enchanting Sugar Plum Fairy.
The Polar Express
Chris Van Allsburg
A slightly longer tale aimed at the next age group up, The Polar Express tells the story of a boy who refuses to stop believing in Father Christmas. Boarding a mysterious steam train on Christmas Eve, he arrives at the North Pole, meets the old man himself and is offered any gift he could possibly choose. The boy's modest selection makes for a heart-warming ending that will delight children and adults alike. In a world full of the commercialism of Christmas, this stands the test of time as a modern-day classic.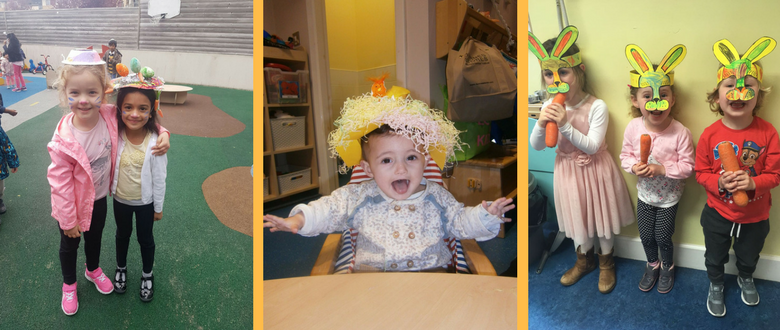 The children were all very egg-cited when a special Easter visitor hopped into our creches last week!
Wednesday, April 19th, 2017
Read More
Nowadays it's less about putting pen to paper and more about turning on your laptop. But are we losing out by letting the art of penmanship die? Lots of evidence shows handwriting for kids stimulates the brain and offers benefits typing doesn't. Our latest infographic looks at the benefits and more that come with learning […]
Tuesday, September 9th, 2014
Read More