A Career in Childcare
As Ireland's largest childcare employer we offer an exciting range of careers opportunities for motivated childcare professionals at all levels, including managers, deputies, supervisors and newly-qualified practitioners.We invest in our teams' professional development and career and many of our managers and leaders started out with Giraffe as newly-qualified practitioners.We believe that through a commitment to our role as carers and educators we make a positive difference to the lives of families, a children, our community and each other. Read about Workplace Wellbeing at Giraffe.
Giraffe are seeking candidates with qualifications in childcare that share our enthusiasm and ambition for childcare. We offer a competitive salary, continuous professional development opportunities, support with childcare and exciting career opportunities.If you've got what it takes be part of the Giraffe team and have a desire to work alongside passionate and experienced professionals, call our career line on (01) 440 4850.
Giraffe Training Academy
At Giraffe childcare you'll discover a team of carers that are really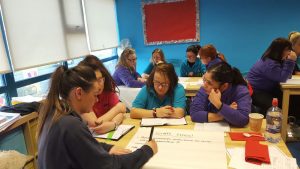 passionate about childcare and early education. We expect a high standard from all our people, and in return we offer meaningful opportunities to develop professionally and fulfill their potential. We know that having a happy team not only helps us provide the very best childcare but it also guarantees that our team stay with us and we can offer the consistency and continuity of care that's so important to children. Read about our Infant Care workshops here.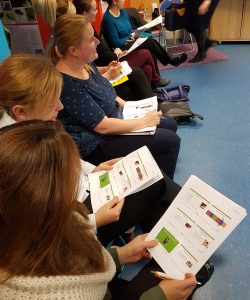 Giraffe academy's learning and development team offer all our carers a continuous professional development program that responds to ambition and commitment. Our professional development program is led by experienced trainers and facilitators, both in-house and external. We use an action learning system, which sets our carers 'real life' challenges and scenarios that best develop their skills and knowledge. Read more about the Giraffe Training Academy.