The History of Montessori
---
Maria Montessori and the history of Montessori education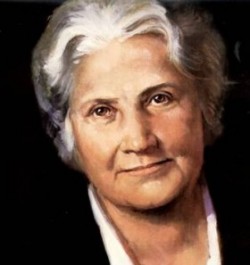 Many of us would take the A, B, Cs we learned in Montessori for granted – but there's far more to them and the woman behind the movement, Dr. Maria Montessori.
A, is for Adversary; which Maria Montessori faced at every corner, from her battle to study medicine to being put under surveillance by Mussolini. B, for Breaking Down Barriers – which she did, fighting for fair education for children with intellectual disabilities. And C, for Children, of course; always at the heart of her ground-breaking research (and many of whom you may recognise along the way!)
Take a scroll through the life and legacy of Dr. Maria Montessori with our interactive timeline.
If you would like to publish this timeline on your website, simply copy and paste the code below