Giving back to our communities
---
Friday, February 24th, 2023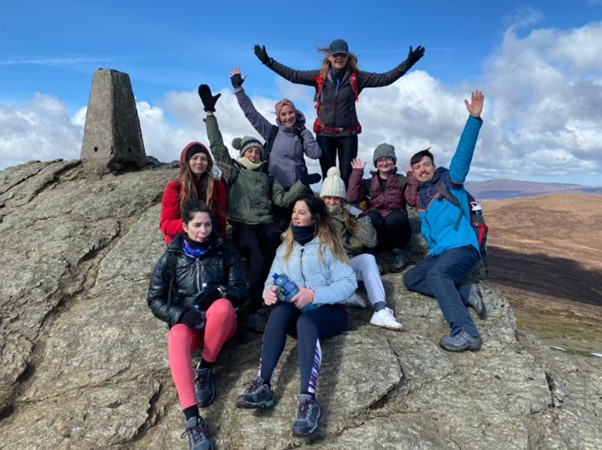 Giving to charities are a fantastic way of showing children the art of giving. It helps them to appreciate that often there are people in our community and world that are less fortunate and may need a little extra help from the community around us. It is also a way of showing them what a community is and what it does. Children benefit through giving as it helps them to understand empathy, kindness, and thoughtfulness. For some, these come naturally to children and for others it can take a little longer. It is through practice, guidance, time, and maturity it will develop. We can encourage children to take part and practice the art of giving through praise and acknowledgement.
At Giraffe Childcare we have built on this act of giving across all our centres. We encourage our teams to take part in events throughout the year, create opportunities for our children and their families to be involved and to support these special events.
Our activities are very often developed and chosen around fun activities that the children will enjoy whilst creating an engaging atmosphere for both them and our team. We regularly take part in sponsored PJ parties, cake sales, also on awareness days such as Down Syndrome Ireland's Odd Sock Day ASIAM's awareness month for Autism, Special Olympics Ireland's Superhero day and so many more.
In 2022, Our team, the children and their families raised a total of €12,000 on behalf of several Irish Charities throughout the year. Some of these charities include Feileacain, Ireland for Ukraine, Temple Street Hospital, Make a Wish Foundation through Adam's Adventure books and the Laura Lynn Foundation.
During April 2022, our Celbridge team completed a 13km hike for Ukraine and raised over €2,000. Our wonderful team in Milltown hosted their annual cake sale on behalf of Feilecain. In 2022 our team, the children and their families raised over €2,000. This special event has been hosted by Giraffe Milltown for the last three years on behalf of this wonderful charity and has raised a total of €7,500
Christmas time is a fantastic time of year to give a little extra. There are so many different charities out there that are so deserving of support. On behalf of the children in our care we purchased Gifts of Play for those children who are cared for by the Laura Lynn Foundation.
Each of our centres also received a selection of Adam's Adventures Books written by Benji Bennett on behalf of the Make a Wish Foundation. These were a special gift given to the Children of Giraffe to enjoy from the management and the Support Team at Giraffe Childcare's Head Office for the Children to enjoy and immerse in the world of reading.
Charities play a significant role in Irish society and contribute hugely to those in our community. We are delighted to be able to play our role in this by supporting those in need or require a little TLC.
We would like to thank our parents who always generously support our centre teams with these efforts. Your generosity and support are greatly appreciated.
For 2023, we look forward to continuing this trend and would be grateful for your continued support.
---