Delicious Spring Vegetable Pasta Bake
---
Tuesday, March 31st, 2020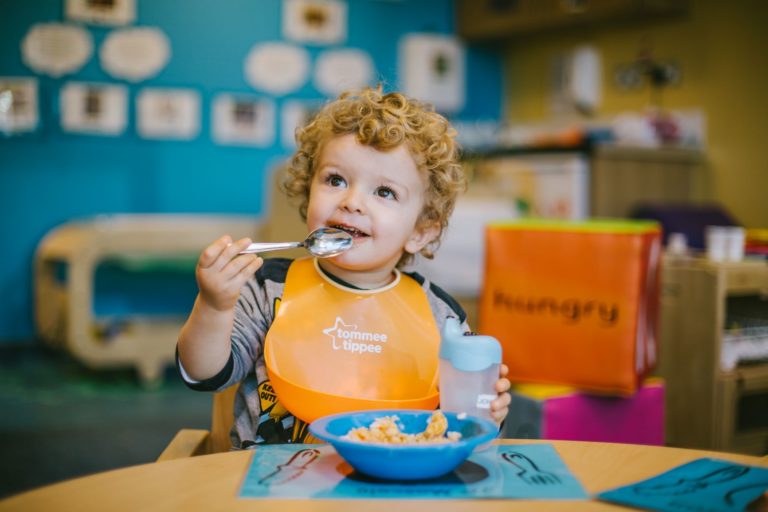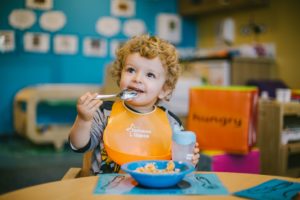 This delicious spring time dinner is a quick and easy dinner for all to enjoy. It is a great way to introduce lots of yummy vegetables. We hope you enjoy this as much as all the children do at our centres.
Ingredients:
penne pasta,
cauliflower,
peppers,
onions,
celery,
garlic cloves,
ground & fresh coriander,
ground cumin,
turmeric,
garam masala,
chopped tomatoes,
lentils,
black pepper.
Method:
Cut the cauliflower into small florets. Put into a large pan, cover with cold water and bring up to boil to part cook it.
Take off the heat straight away, drain well and keep warm in the pan.
Heat the oil in a large saucepan over a medium heat.
Add the chopped onions, peppers, celery, garlic and sauté for about 10 minutes, stirring often.
Add the small amount ground coriander, turmeric, cumin, and some pepper and cook for a further 5 minutes.
Add the tomatoes with their juice and the lentils.
Stir well, then add the cooked cauliflower.
Pour in enough cold water to almost cover everything and bring to a simmer.
Simmer for 5-10 minutes, stirring once or twice, until the cauliflower is tender.
Stir in the cooked penne pasta, garam masala and half the chopped coriander and place in the oven for additional 10 minutes and serve.
Infant Dinner:Puree well for babies.
---