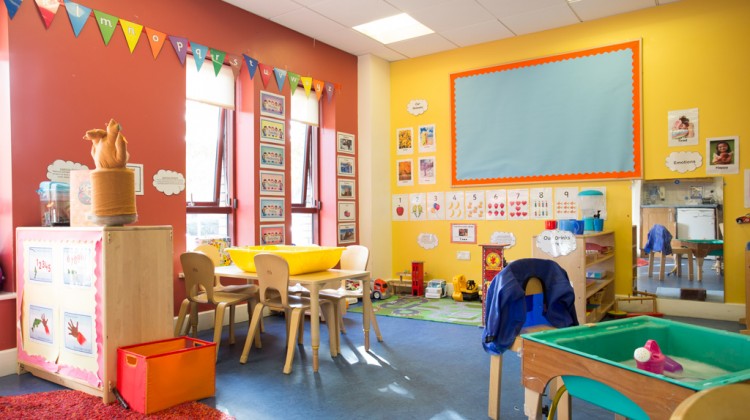 Childcare Adamstown
Childcare Adamstown
Adamstown Way, Adamstown, Lucan, Co. Dublin
IE
info@giraffe.ie
Phone: (01) 2459305
Giraffe Childcare Adamstown is conveniently located in Lucan, in the centre of the Adamstown in the heart of a residential area. The centre is on route from Lucan, Ballyowen, Tallaght and Griffeen. We have 5 spacious rooms, all brightly decorated and arranged to offer each child the chance to explore and investigate their environment and all the rooms are on the ground floor and have easy access to our lovely secure outdoor play area.
We are open Monday to Friday, except for public holidays. We offer part-time and full-time places for  children aged 12 months old up to 12 years. We also deliver the free pre-school year (ECCE scheme) and run an after-school facility for children up to 12 years, with pick up from the local schools, St. John the Evangelist National School and Adamstown Educate Together School. Why not give us a call at (01) 254 1381, we will be happy to answer any questions you may have.
Working with the Department of Youth and Children's Affairs on the Better Start Quality Programme
Supported by the Dublin County Childcare Committee
Our People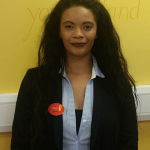 Leona
Centre Manager
I joined Giraffe as a Toddler group carer in 2010 and have enjoyed working with children of all different age groups. In 2014 I became manager of our centre in Adamstown and feel like a real part of the community. As a mother of 2 boys myself, I understand the importance of nurturing a child's independent learning at every stage of development. I have completed a level 6 Diploma in Early Childhood Education. Along with my fantastic team here in Adamstown, we create exceptional learning experiences for all the children in our care.
Creche Address:
Giraffe Childcare Adamstown
2 Castlegate House
Adamstown Avenue
Adamstown Castle
Dublin
County Dublin
K78 NH94
Ph: (01) 254 1381
FAQs
The entire team at Giraffe in Adamstown were fantastic with our son Sam – When we decided to move out of Dublin the only aspect we were concerned with was taking Sam away from so many friends and the wonderful staff in the centre. For us the attention and care provided by the staff was really evident in the early months with Sam and this continued as he moved rooms during his stay, not to mention the send-off he got during his final week.
His physical development, confidence, social skills and overall education while there was fantastic. We freely spoke to other parents in our estate about the quality in Giraffe and of the team there. Sam will miss all of his friends and the carers in Giraffe Adamstown who have been a major positive aspect of his and our lives for over his early years.
Brian
Father of Sam - Giraffe Adamstown