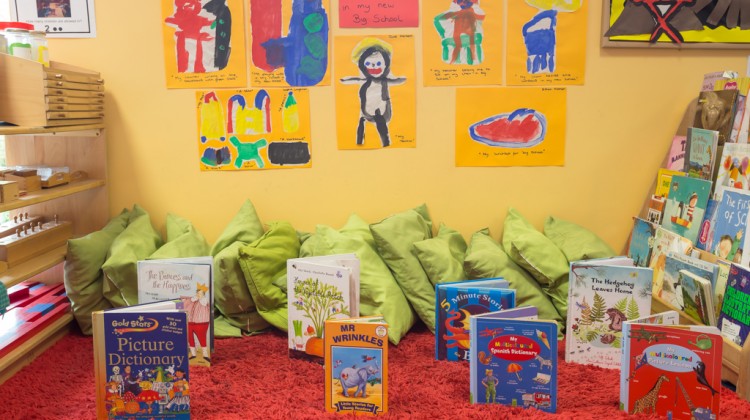 Childcare Blanchardstown
Childcare Blanchardstown
Blanchardstown Corporate Park, Ballycoolin, Blanchardstown, Co. Dublin, Ireland.
IE
info@giraffe.ie
Phone: (01) 2459305
Situated right at the entrance of Blanchardstown Corporate Park, Giraffe Childcare Blanchardstown is very accessible and close to a major commuter route to the city. We have 7 spacious rooms, all brightly decorated and arranged to offer each child the chance to explore and investigate their environment with lots of opportunities to enjoy messy play and art activities. There is a wonderful activity street in the middle of the centre which is divided in to three key areas – our sensory black and white wobbler area, arts and crafts and a themed play area which changes termly to reflect the children's interests where they have lots of fun as it has been a dinosaur area, a garage and racing area and many more!
There is a large garden to the rear of the building which the children use all year round and the children are encouraged to do plenty of growing activities in the garden and often grow herbs which they eat. They also enjoy fit Friday when they do extra stretch and grow exercises outside!
The centre is open from Monday to Friday all year round. We provide childcare children aged 12 months up to 5 years of age and deliver the free pre-school year (ECCE) to prepare your child for school. Why not give us a call on (01) 245 0937 and we will be happy to answer any questions you may have.
Working with the Department of Youth and Children's Affairs on the Better Start Quality Programme.
Supported by the Fingal Childcare Committee
Our People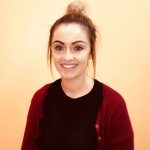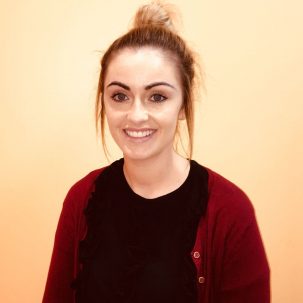 Emma
Centre Manager
I joined Giraffe in 2016 when I returned home from working in childcare in Australia. I joined the team at ParkWest as Centre Manager and in November 2017 became Centre manager in Giraffe Blanchardstown. While abroad, i completed a Diploma in Children's Services, and I also hold a Bachelors Degree (Hons) in Working with Children and Young People from Liverpool John Morres University. I have over 5 years experience working in the early childhood sector working in England, Australia and now Ireland. Together with my wonderful team here in Blanchardstown, we aim to provide the highest standard of care for each child in a fun and stimulating environment.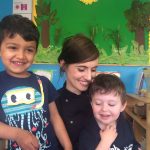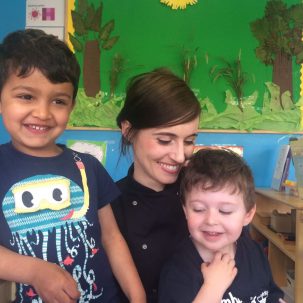 Natalia
Natalia has been our chef at Giraffe Blanchardstown since 2013,  and provides an enticing menu of healthy and nutritious meals, and caters for children with special dietary requirements. The children simply love her recipes! Read Natalia's Casserole recipe here!
Creche Address:
Giraffe Childcare Blanchardstown
Blanchardstown Corporate Park
Ballycoolin
Dublin 15
D18 R202
Ph: (01) 245 0937
FAQs
I wanted to take the opportunity to give you our thoughts on and gratitude for the pre-school Graduation last Friday. It was a special experience for Joseph and indeed for Luke too
We do appreciate the planning, effort and care that went into the Graduation. Everything was so well organised and planned far in advance and as a result the entire afternoon went like clockwork. I didn't fail to notice the appearance of the little props over the last few months as you worked away busily preparing everything.
The photographs of the pre-schoolers were a major hit with all the parents, and Joseph's is proudly displayed at home. In fact, all the memento's from the day are very important to Joseph, and he has taken great care to keep them in his room and to show to very select people! All of this comes together to give the children a fantastic sense of achievement and confidence as they set off to school.
I liked in particular Jurgita's reference to self-esteem during the graduation. Of course, everything these pre-schoolers will achieve is linked so closely to having a true sense of belief in themselves and the high sense of self esteem that you have helped instil in them. I never thought I would hear my son be so excited about going to school and tell me he "has no fear"!
Julie & Barry
Parents of Joseph & Luke - Giraffe Blanchardstown