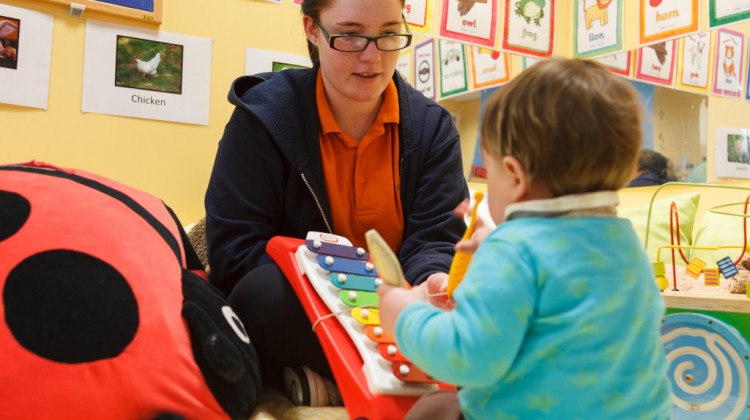 Childcare Central Park
Childcare Central Park
Central Park, Sandyford Industrial Estate, Dublin 18
IE
info@giraffe.ie
Phone: (01) 2450935
Giraffe Childcare, Central Park, is accessed off the Leopardstown Rd at the same exit as the Clayton Hotel (Formerly Bewleys) and is extremely well located in the centre of a modern office and residential hub, having excellent transport links to the city with the Luas on its doorstep. Our purpose designed crèche has 6 spacious rooms, all brightly decorated and arranged to encourage children's natural curiosity.The crèche has a homely feel and we support the children to learn through imaginative and creative play and they use our gym and exercise room daily.
We have a broad curriculum underpinned by Aistear and Siolta which supports each child to learn the skills that they need to develop to become confident, happy learners. The children also have easy access to our lovely secure outdoor play area for the children to enjoy all year round and we have just planted some vegetables so we are watching them grow! We are open from Monday to Friday, all year round except on public holidays and we offer full and part-time places and we also deliver the free pre-school (ECCE). Why not give us a call on (01) 245 2198 and we will be happy to answer any questions you may have.
Working with the Department of Youth and Children's Affairs on the Better Start Quality Programme
Supported by the South Dublin County Childcare Committee.
Our People
Leanne O'Toole (Acting) Centre Manager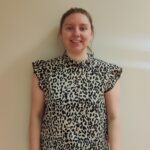 Leanne our (Acting) Centre Manager joined Giraffe in 2019 where She began her career as a Educarer in Giraffe Rathfarnham. At the time Leanne held a FETAC Level 5 in childcare. Due to Leanne's commitment and passion she quickly progressed in her career and now holds a Degree in Early Childhood Education and Care. In 2021, Leanne was promoted to the role of Deputy Manager and more recently to the role of Acting Centre Manager at Giraffe Central Park.
I truly love what I do! The child-led approach that is taken in Giraffe really benefits each of the children. It makes their time unique and extra special allowing the children to each have their own individual experience.
What I love most about working with Giraffe is the support provided by the Area Support, HR and the other centres. It is a happy environment, with a sense of family and I'm glad to be a part of it.
Creche Address:
Giraffe Childcare Central Park
Vantage East
Central Park
Sandyford
Dublin 18
D18 C432
Ph: (01) 245 2198
FAQs
Thank you for taking such good care of Kiera and Alice over the last year. They will surely miss you and the friends that they have formed. You have been a constant presence in their lives and have made their time here fun and have looked after them with love and patience! We will miss your smiling faces and end of day stories about our girls' days.
Helen and Joe
Parents of Keira & Alice - Giraffe Central Park