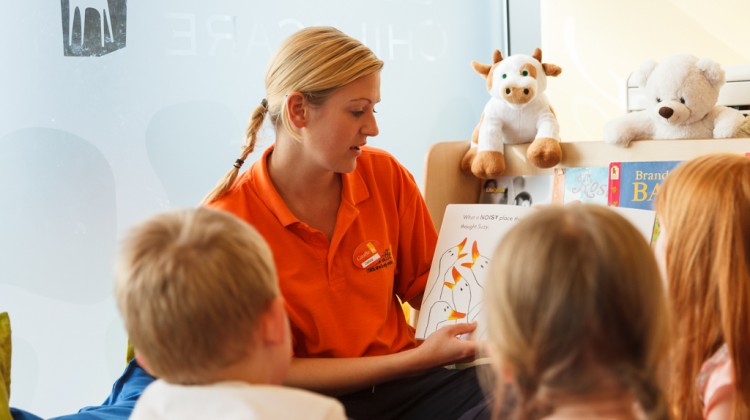 Childcare Cherrywood
Our Cherrywood crèche is conveniently located in the Cherrywood Science and Technology Park in Loughlinstown with excellent transport links to the city, being beside the Bride's Glen Luas stop. Giraffe Cherrywood is en route to Cabinteely, Killiney, Shankill, Bray and the M11 motorway serving North Wicklow. Our purpose designed crèche has a warm, homely feel and we have an open door for policy for parents and we hold a number of family events throughout the year. The crèche has 9 spacious rooms, all brightly decorated and arranged to offer each child the chance to explore and investigate their environment.
We offer childcare places for children from 4 months old up to 5 years. All our staff are Garda vetted, are fully qualified and attend regular training. We are open all year round from 7.30am to 6.30pm, Monday to Friday except for public holidays. Why not visit us and see for yourself, call (01) 245 0936 and we'll arrange a time that's convenient for you.
Working with the Department of Youth and Children's Affairs on the Better Start Quality Programme.
Supported by the South Dublin Childcare Committee and is also a member of Early Childhood Ireland.
Our People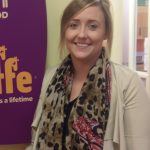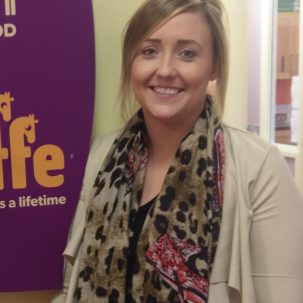 Sarah
Centre Manager 
My journey with Giraffe started in our Milltown centre in 2015 when I joined the team as a centre Supervisor. In  2016 I became Deputy Manager in our Leopardstown Centre, and in 2017 I had the pleasure of joining the Cherrywood team as Centre Manager. I have been in childcare for almost 10 years and hold an BA Honours Degree in Early Years Education from Cork Institute of Technology. I have extensive experience with all age groups and am extremely passionate about early years education. Together with my wonderful team here in Cherrywood, we aim to provide the highest standard of care for each child in a fun and stimulating environment.
Crèche Address:
Giraffe Childcare Cherrywood
Cherrywood Business Park
Bray Road
Loughlinstown
Co. Dublin
D18 K7W4
Ph: (01) 245 0936
FAQs
Our family started our journey with Giraffe around nine years ago when I walked in to Cherrywood when I was 4 months pregnant with our first baby. I knew then that this was where I wanted this baby to discover the world of play and adventure.  I knew that I could go to work content, knowing that he was being well looked after. Over the nine years, we have shared incredible intimacies with you and the staff in Cherrywood. I would happily recommend Giraffe Cherrywood to any friend or family member.
Caroline & Andy
Parents of Cathal, Anna & Maia - Giraffe Cherrywood