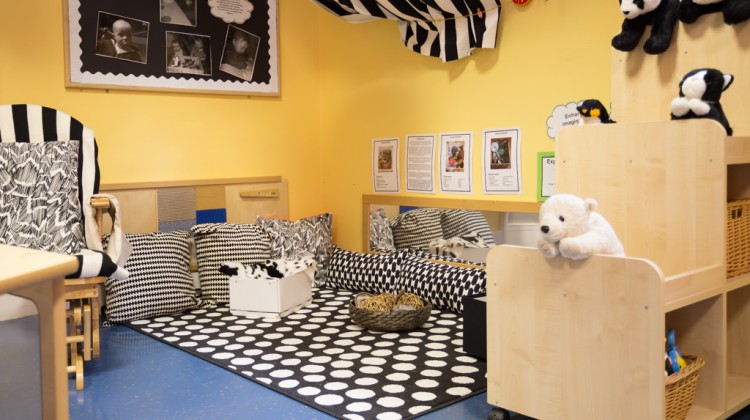 Childcare IFSC
Childcare IFSC
Giraffe IFSC, Lr. Mayor Street, IFSC, Dublin 1
IE
info@giraffe.ie
Phone: (01)2459305
Giraffe Childcare IFSC has been open since 2001 and is located in the financial hub of Dublin city on Mayor Street, behind Clayton Hotel. The location is perfect for busy professionals working in the area as the IFSC is just minutes from the city centre, has excellent transport facilities and there is also drop off parking outside for parents.
Our purpose-designed crèche is based over two floors, with a warm and welcoming feel and we offer a range of opportunities to learn through imaginative and creative play. Our bright and airy activity street overlooks the garden and is divided in to two areas – our sensory area and our messy play area. We also have a wonderful garden in which the children play all year round and they particularly enjoy splashing in the puddles!
We are open all year round, Monday to Friday except for public holidays. We offer childcare for children aged 12 months up to 5 years old and we deliver the free pre-school year (ECCE) to prepare your child for school. All our staff are Garda vetted, are fully qualified and attend regular training. Why not give us a call on (01) 2541383 and we will be happy to answer any questions you may have.
Working with the Department of Youth and Children's Affairs on the Better Start Quality Programme.
Supported by the South Dublin Childcare Committee and is also a member of Early Childhood Ireland.
Our People
Emma Coffey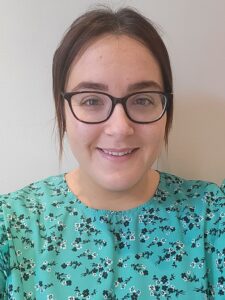 Emma our experienced Centre Manager at Giraffe IFSC joined the Giraffe team in 2010 as a member of our care team. During her time at Giraffe Emma has worked across many centres giving her the knowledge and experience to support her team in providing a warm, nurturing caring environment for the children.
"As manager, I understand the importance of mentoring and supporting my team to deliver quality childcare to the children and families that we have in our centre daily. I love that here in IFSC with our great team that we can create an environment where the children feel loved, secure and inspired to grow, learn and acquire many skills through play which will support them as they grow through life and future education. "
Creche Address:
Giraffe Childcare IFSC
Mayor Street Lower
IFSC
Dublin 1
D01 TX93
Ph: (01) 254 1383
FAQs
We are so grateful for the patience, imagination and love of all her teachers across the rooms – be that baby, wobbler, toddler or preschool – we are happy with the knowledge that she developed a loving bond with everyone who looked after her, which nothing demonstrates better than the fact that ever since she can speak their name, she calls for the them when she is upset with us. Thank you all for making the past 4 years a joy for all our family.
Emma
Mother - Giraffe IFSC