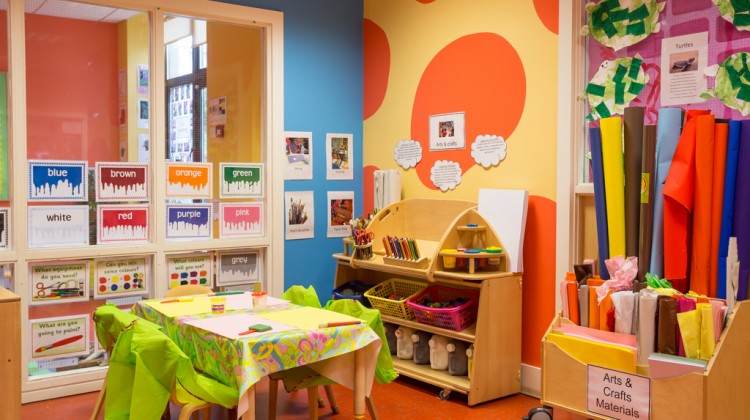 Childcare Northern Cross
Our Northern Cross centre is nestled in amongst a quiet residential complex behind the Hilton Hotel at the Clare Hall crossroads on the Malahide Road. The centre is on route from Malahide, Sutton, Swords and Santry. Our crèche has a wonderful homely feel and we offer a range of opportunities to learn through imaginative and creative play.
We have 10 spacious rooms, all brightly decorated and arranged to offer each child the chance to explore and investigate their surroundings to support their natural curiosity and love of learning. We offer a broad curriculum underpinned by Aistear and Siolta frameworks encouraging children to learn through play, becoming active learners.
Voted Dublin Creche Centre of the Year 2016!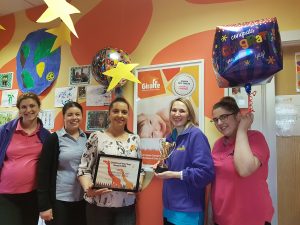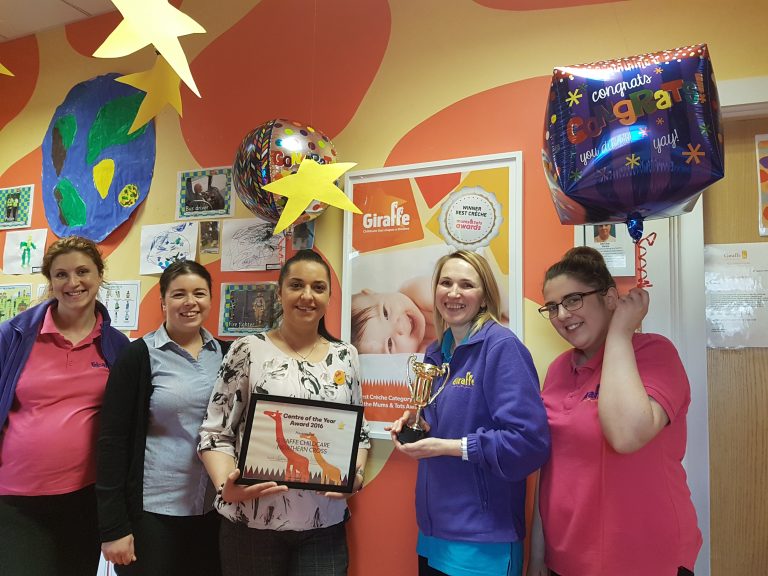 There is a wonderful activity street in the middle of the crèche which is divided into two areas – our arts and crafts area and a themed play area which changes termly to reflect the children's interests where they have lots of fun as it has been a dinosaur area, a garage and racing area and many more! There is a large garden to the rear of the building which the children use all year round whatever the weather! The children are encouraged to do plenty of growing activities in the garden and often grow flowers and herbs.
We are open all year round, Monday to Friday except for public holidays. We offer part-time and full-time places for children 12 month up to 5 years to accommodate busy working parents and we also deliver the free pre-school year (ECCE scheme – subject to availability) to prepare your child for school.
Why not give us a call at (01) 254 1348 and will answer any questions you may have.
Working with the Department of Youth and Children's Affairs on the Better Start Quality Programme. Supported by the South Dublin Childcare Committee and also a member of Early Childhood Ireland.
Our People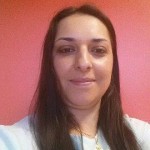 Elena
Centre Manager
I started with Giraffe as a carer in our Cherrywood centre in 2003. In 2007, I stepped into my role as Centre manager and then in 2010 I relocated to our Northern Cross centre. As a mother, I understand the importance of nurturing a child's independent learning at every age. I hold a level 6 Diploma in Early Childhood Education. My aim is to support our talented team in the centre and provide exceptional standards of care and education for all the children.
Creche Address:
Giraffe Childcare Northern Cross
Burnell Square
Malahide Road
Clare Hall
Dublin 17
Co.Dublin
D17 FD93
Ph: (01) 254 1348
FAQs
Management and staff are a credit to Northern Cross Giraffe branch; they have been very friendly and approachable over the years and are flexible if you need to change days etc. Overall Chloe has had a great experience and her development has been excellent. Personally I will miss Giraffe, they have been a big part of my child's life to date and come to think of it mine too.
Anna Marie
Mother of Chloe - Giraffe Northern Cross