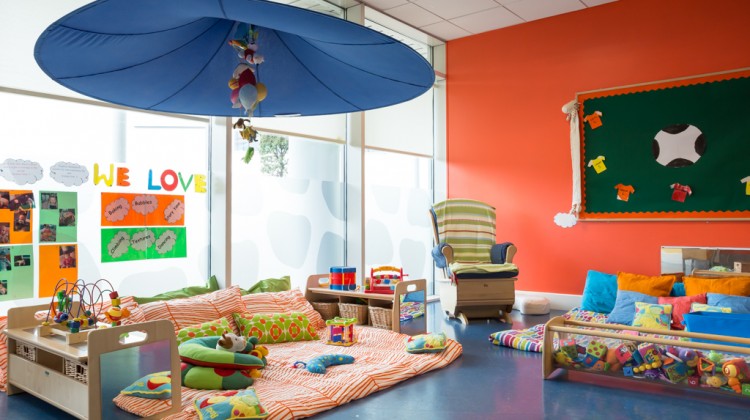 Childcare Park West
Childcare Park West
Park West Business Park, New Nangor Road, Dublin 12, Ireland
IE
info@giraffe.ie
Phone: (01)2459305
Our Park West crèche in the Parkwest Retail Plaza, while visible from the M50 motorway, is accessible from a myriad of directions. Primarily the Nangor Road provides commuters exiting the M50 at the Red Cow intersection, access to this centre, and it will also give commuters coming from Clondalkin or Walkinstown coming from other directions. Parkway Ave can give commuters access from Cherry Orchard, Palmerstown and beyond.
Our purpose designed crèche and is bright, airy and spacious with a secure outdoor area which the children can enjoy all year round. Our rooms are all brightly decorated and arranged to offer each child the chance to explore and investigate their environment with lots of opportunities to enjoy messy play and art activities. There is a wonderful activity street in the middle of the centre which is divided in to three areas – arts and crafts, our home corner area and our physical activity area where the children enjoy music and movement, keep fit and bowling! We also have a broad curriculum which supports each child to learn the skills that they need to develop to become confident, happy children.
Our chef provides a diverse and enticing menu of healthy and nutritious meals and caters for children with special dietary requirements. All meals are freshly cooked on-site and local produce is sourced wherever possible.
We offer childcare for babies from 4 months up to children of 5 years old. The centre also offers the ECCE Free Preschool Year and government-funded childcare schemes to support parents who are studying or seeking employment (Subject to availability – for more info click here). We are open Monday-Friday, all through the year except for public holidays.
Why not call us on (01) 245 0938 and we will be happy to answer any questions you may have.
Working with the Department of Youth and Children's Affairs on the Better Start Quality Programme.
Supported by the South Dublin Childcare Committee and is also a member of Early Childhood Ireland.
Our People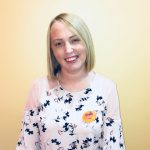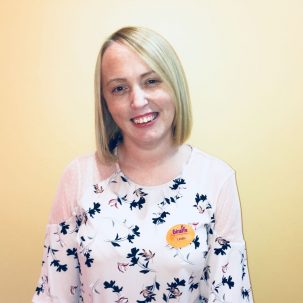 Leslie
Manager
I started my career with Giraffe in 2007.  I joined the team in Giraffe Lucan in the Preschool room before moving to Giraffe Griffeen where I worked for seven years as centre Supervisor. I trained to become Deputy Manager while in Griffeen before moving to Giraffe Park West in June 2016, where I am now based and work as centre manager.  I have gained a wealth of knowledge while working with all the children and their families, and I really enjoy walking through the doors  of Park West everyday! 
Creche Address:
Giraffe Childcare Park West
The Retail Plaza
Park West Business Park
New Nangor Road
Dublin 12
D12 T680
Ph: (01) 245 0938
FAQs
The staff are so professional and make us feel that Adam is special. They provide him with love and care and it gives us parents the peace of mind knowing that Adam is safe and secure and is learning to interact with other children of the same age.
I cannot thank Giraffe staff enough for the love and care they have provided not only for my son but for all the children they care for.
Anon
Parents of Adam - Giraffe Park West