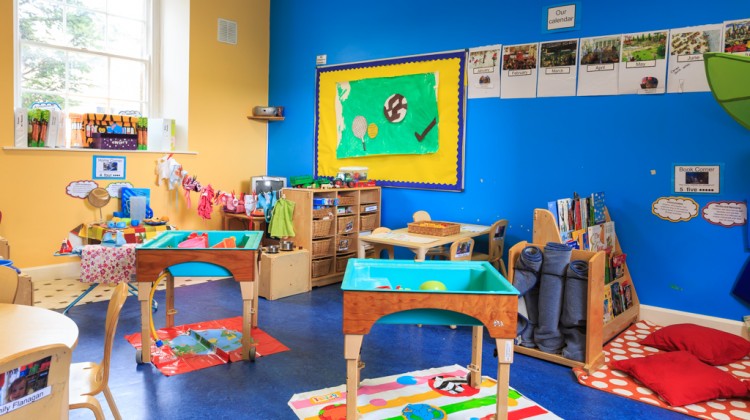 Childcare Rathfarnham
Childcare Rathfarnham
Loreto Abbey, Grange Rd. Rathfarnham, Dublin 14. Ireland.
IE
info@giraffe.ie
Phone: (01)2541367
Giraffe Childcare Rathfarnham is housed in a charming granite-faced Victorian standalone building, which was originally the national school for Loreto Abbey Convent. The centre is en route from Goatstown, Milltown, Clonskeagh and Dublin city centre. It has large bright rooms with beautiful large windows where children can display their artwork.
Our crèche has a warm and inviting feel and welcomes children and families from the local community. It is set in a quiet residential area, near a beautiful pond with a noisy family of ducks in residence and the children often feed them bread! All the rooms are on the ground floor and have easy access to our lovely, secure outdoor play area which the children enjoy whatever the weather!
We create a homely feel in the centre where we offer boundless opportunities to learn through imaginative and creative play. We have 7 spacious rooms all brightly decorated and arranged to offer each child the chance to explore and investigate their environment, supporting their natural curiosity and love of learning. We offer a broad curriculum underpinned by Aistear and Siolta frameworks encouraging children to learn through play to become active learners.
There is ample parking/set down spaces to facilitate dropping off and collecting your child and we are open all year round except for public holidays. We offer childcare places for children 12 months up to aged 5 years. Why not call us on (01) 254 1367 and we will answer any questions you may have.
Working with the Department of Youth and Children's Affairs on the Better Start Quality Programme.
Supported by the South Dublin Childcare Committee and is also a member of Early Childhood Ireland.
Our People
Lisa Burke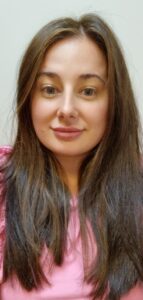 Lisa our centre Manager at Giraffe Rathfarnham joined Giraffe in 2013 as a Childcare Practitioner and in May 2022 she was promoted to the role of Centre Manager. Her passion for Rathfarnham can be seen.
"I have always worked in the Rathfarnham centre, it's a small centre that is community based with a sense of family that I am glad to be part of. I hold a level 6 in Early childhood care and education. What I love most about working in Giraffe is the ongoing training and support that is given to all staff. I also love the child lead approach that we follow, it makes each child experience here with us unique and their own. With the help of my very talented team I feel we strive to make each child's journey within giraffe as special and fun with lots of learning experiences."
Creche Address:
Giraffe Childcare Rathfarnham
Loreto Abbey
Grange Rd
Rathfarnham
Dublin 14
Co.Dublin
D14 R270
Ph: (01) 254 1367
FAQs
Valeria started crèche when she was 11 months old and thanks to the kindness and professionalism of the staff in giraffe, the transition was smooth for my daughter and myself. From day one they made me feel comfortable and secure that my daughter was very well looked after and this goes beyond the care, dedication and love they give her on a daily basis. It also includes the delicious and variety of nutritional food they give her to the way my daughter has developed thanks to the staff guidance. To date, my daughter is still full of smiles every day I drop her in giraffe which makes me and my husband happy and thankful parents.
Melissa
Mother of Valeria - Giraffe Rathfarnham