How to Carve a Pumpkin
---
Wednesday, October 19th, 2016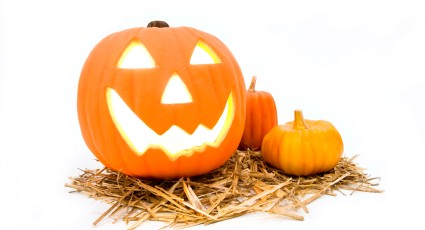 The pumpkin is a type of squash vegetable and has become one of the most iconic symbols of Hallowe'en.Pumpkin carving wasn't always an Irish tradition but it seems to grow every year. It is a great sensory activity for children with the added bonus of creating a Halloween decoration at the end. You can also use the pumpkin flesh to make healthy treats or soup. Pumpkins are commonly found in Irish supermarkets and farmer's markets this time of year. If you are buying one to carve look out for a nice round shape with a flat base so it will stand. If you can find a tall one these are great for making long faces too!
You will need:
a sharp knife with serrated edge
spoon, ice-cream scoop
battery operated candle
Steps:
Note: The adult should always do the cutting but children can help with the other steps. I like to move the pumpkin to a counter-top when I'm carving and then bring to the table for the parts the children can help with.
Wipe the surface of the pumpkin using a damp cloth.
Using a serrated knife cut off the crown of the pumpkin. Always cut away from yourself.
Scoop out the seeds using a spoon or ice-cream scoop. This is the part the children can help with. Give each a turn scooping out as there is plenty of messy gooey stuff to take out.
Cut away part of the inside flesh, leaving it about 1 inch thick all around. You can use this to make pumpkin muffins later on.
Give the children a marker to draw out their face or design on the pumpkin. Simple works best. The eyes, nose and mouth need to be large enough to be able to cut out. Older children may wish to use stencils which they can tape onto the pumpkin.
Use the knife to cut out around the design. If a part gets cut off by accident you can reattach with a cocktail stick.
Use a battery operated candle for safety and pop it inside the pumpkin.
Place the crown back on top.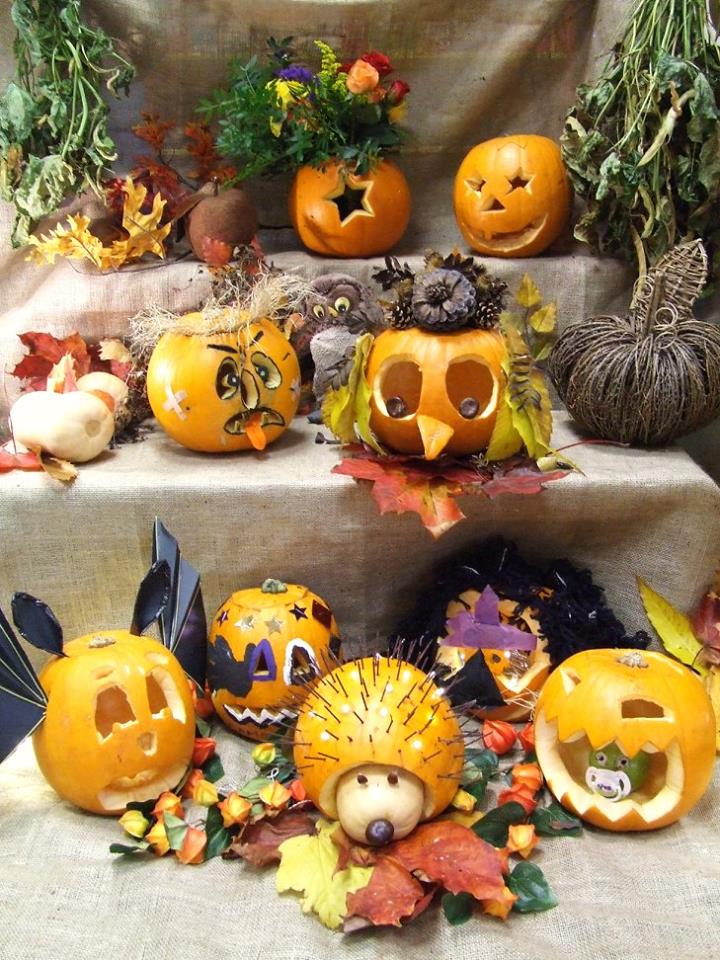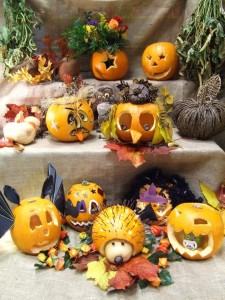 Happy Hallowe'en!
---