Sweet Bread (Challah) Recipe for Rosh Hashanah
---
Tuesday, September 22nd, 2015

Last week it was Rosh Hashanah, the Jewish New Year. To celebrate it with all our children relocated from Israel, we invited Maya's mum Efrat to come today to bake a Challah with us at our centre in Celbridge. Challah is a special Jewish braided bread. The one made for Rosh Hashanah is made with honey to wish you a sweet New Year. The children had so much fun with this activity and the end result tasted delicious. Efrat has kindly shared the recipe with us below so you can have a go at making it for yourselves at home.
Ingredients:
1 kg Plain Flour
2 Tablespoons of Dry Yeast
1 Tablespoons of Salt
¼ Cup of White Sugar (50 gr)
¼ Cup of Honey
2 Big Eggs
1/3 Cup of Oil (80 ml)
1 Cup of Lukewarm Water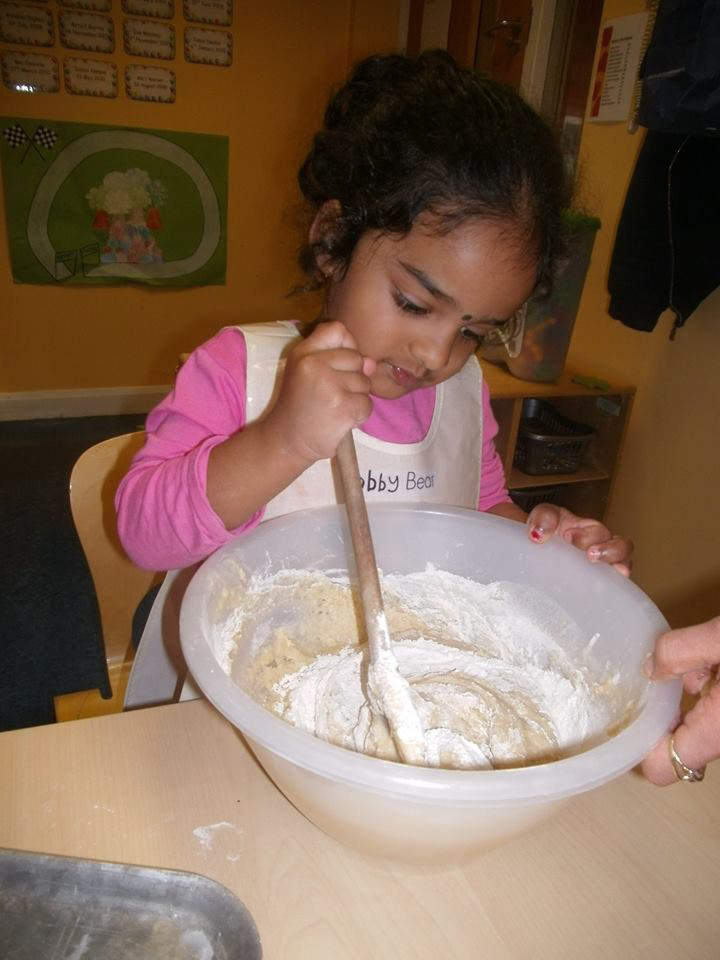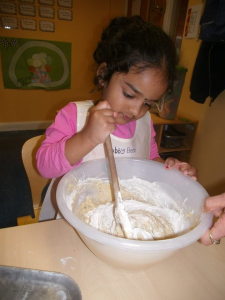 Preparation:
Put the flour and yeast and stir.

Add the remaining ingredients in the order listed and knead about 10 minutes until the dough is soft and a little bit sticky.

Place the dough in a bowl covered with a towel in a warm place for about an hour and a half, until the dough doubled in size.

Flour the work surface and a rolling pin. Roll out the dough into a rectangle, size of

20 X 50 cm.

Make short cuts in the dough, parallel to the short sides of the rectangle. The cuts should be within 2 cm apart, and should end about 2 cm before the end of the long sides

Roll the dough from its long edge and connect the two ends to obtain the shape of a crown.

Carefully transfer to a baking pan lined with baking paper, brush the crown with a beaten egg and let rise for about two hours, until the dough doubled in size.

Towards the end of swelling, preheat the oven to 180 degrees.

Bake for 40-30 minutes, until the bread is golden.
Wishing you all Shana Tova!!!  A Happy & Sweet New Year!!!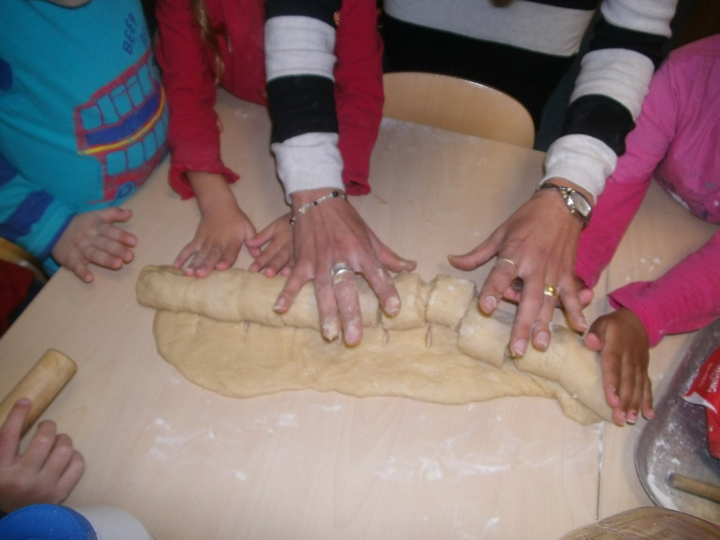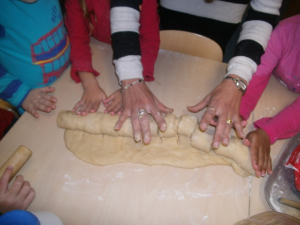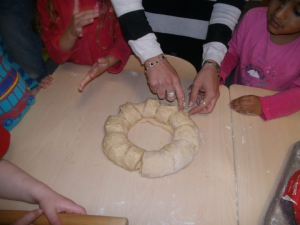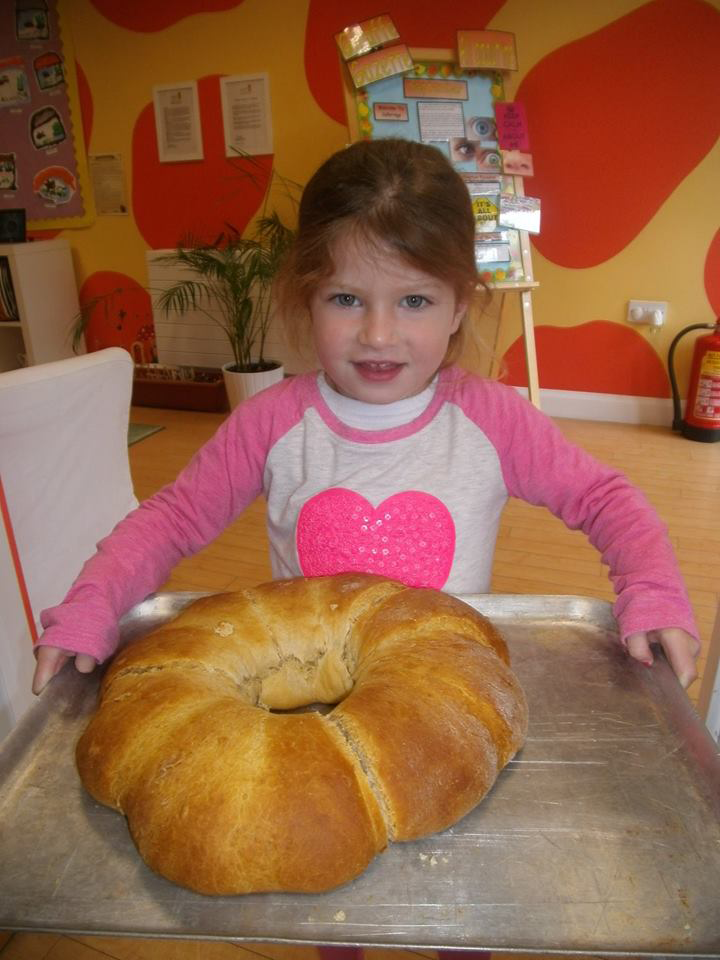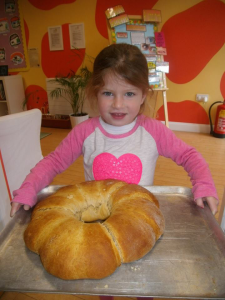 ---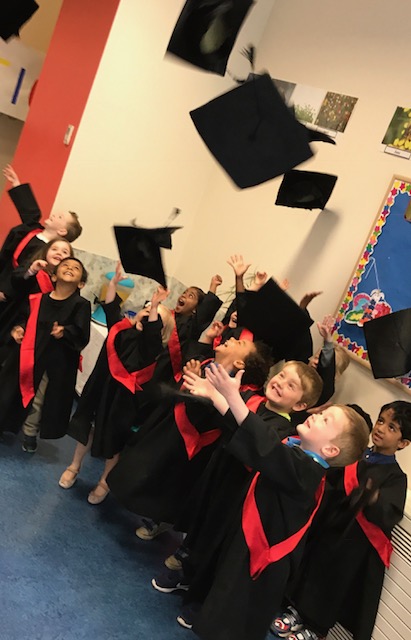 Congratulations to the 2017 Preschool Graduates! Here are some photos that capture the excitement of the most recent celebrations.
Thursday, July 13th, 2017
Read More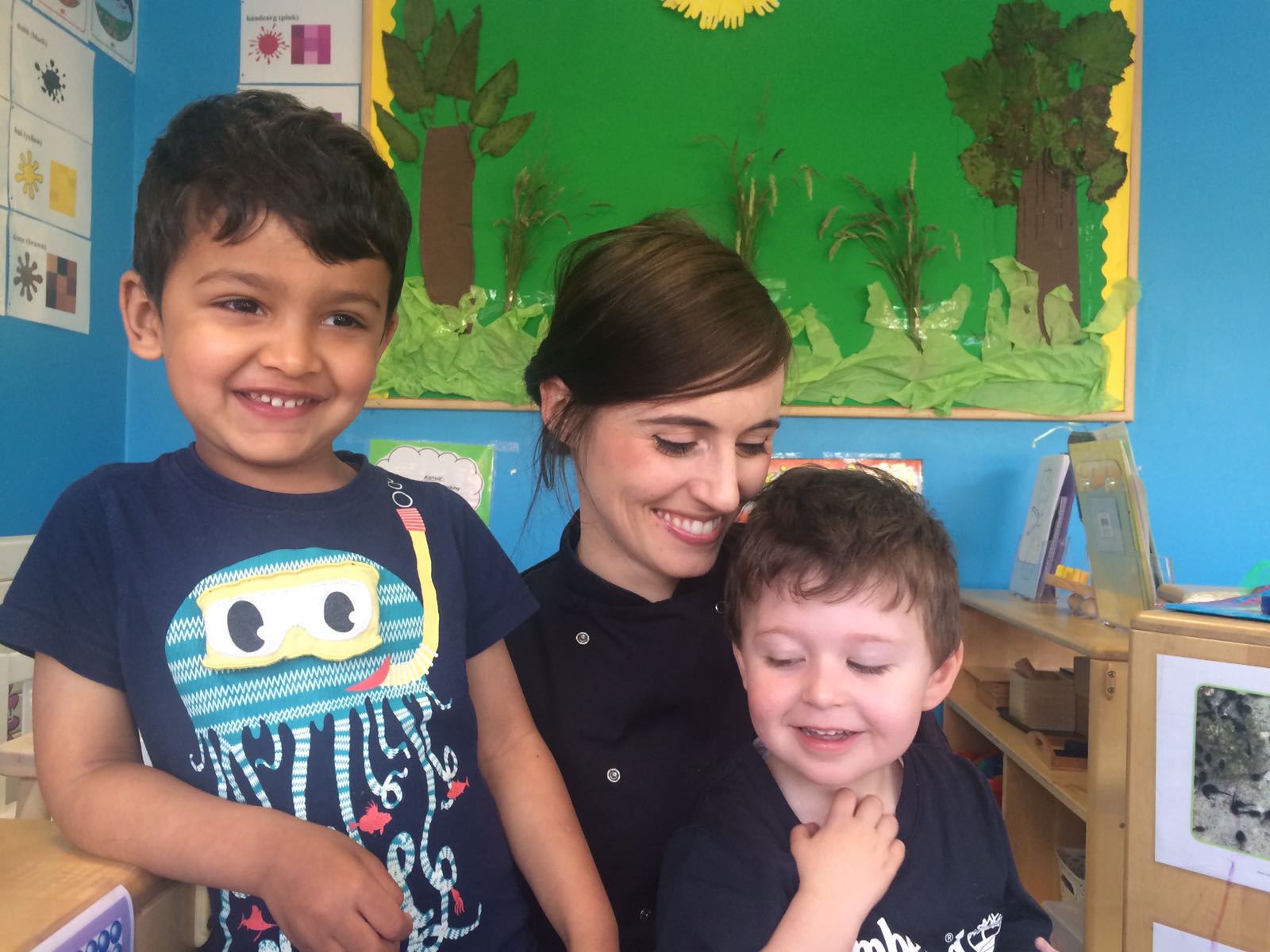 The children are waiting patiently at the lunch table, while Chef Natalia presents them with one of their favourite dishes…. Pork & Apple Casserole! Natalia has been our chef at Giraffe Blanchardstown for 4 years, and creates exciting seasonal menu options for the children. Pork and Apple Casserole from our Spring Menu The ingredients in this […]
Monday, June 19th, 2017
Read More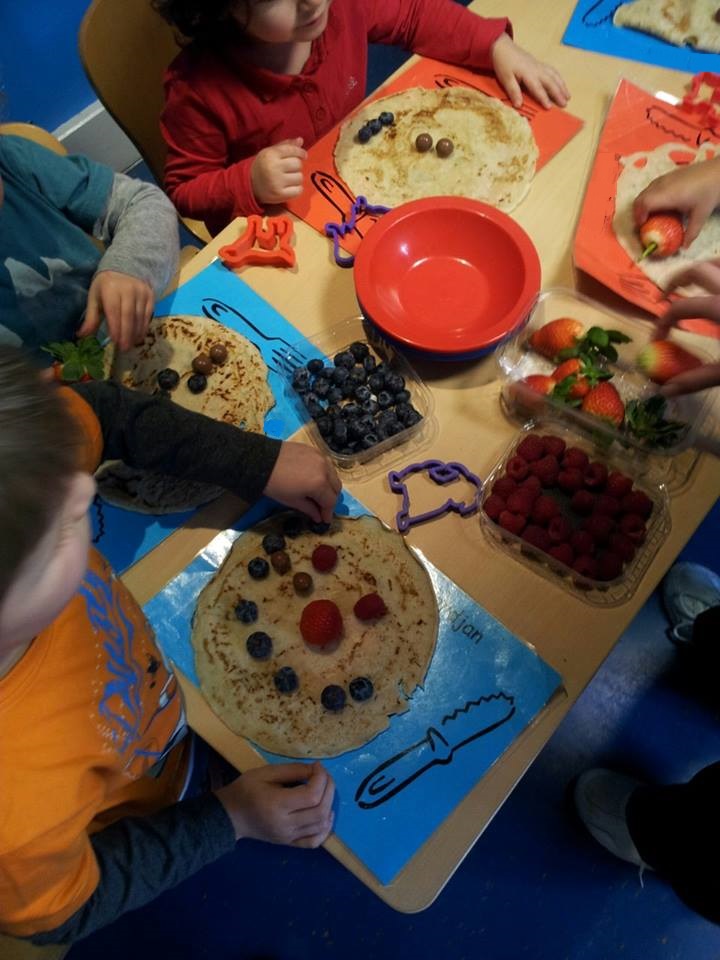 Pancakes your Children will love! Pancake Tuesday is otherwise known as Shrove Tuesday, and is celebrated by many Christians around the world. Shove Tuesday is traditionally the day to use up all the rich ingredients – flour, milk and eggs before the fasting period of Lent starts. This year, Pancake Tuesday will be celebrated on Tuesday […]
Tuesday, February 21st, 2017
Read More
Weaning on to Solid foods
Wednesday, October 26th, 2016
Read More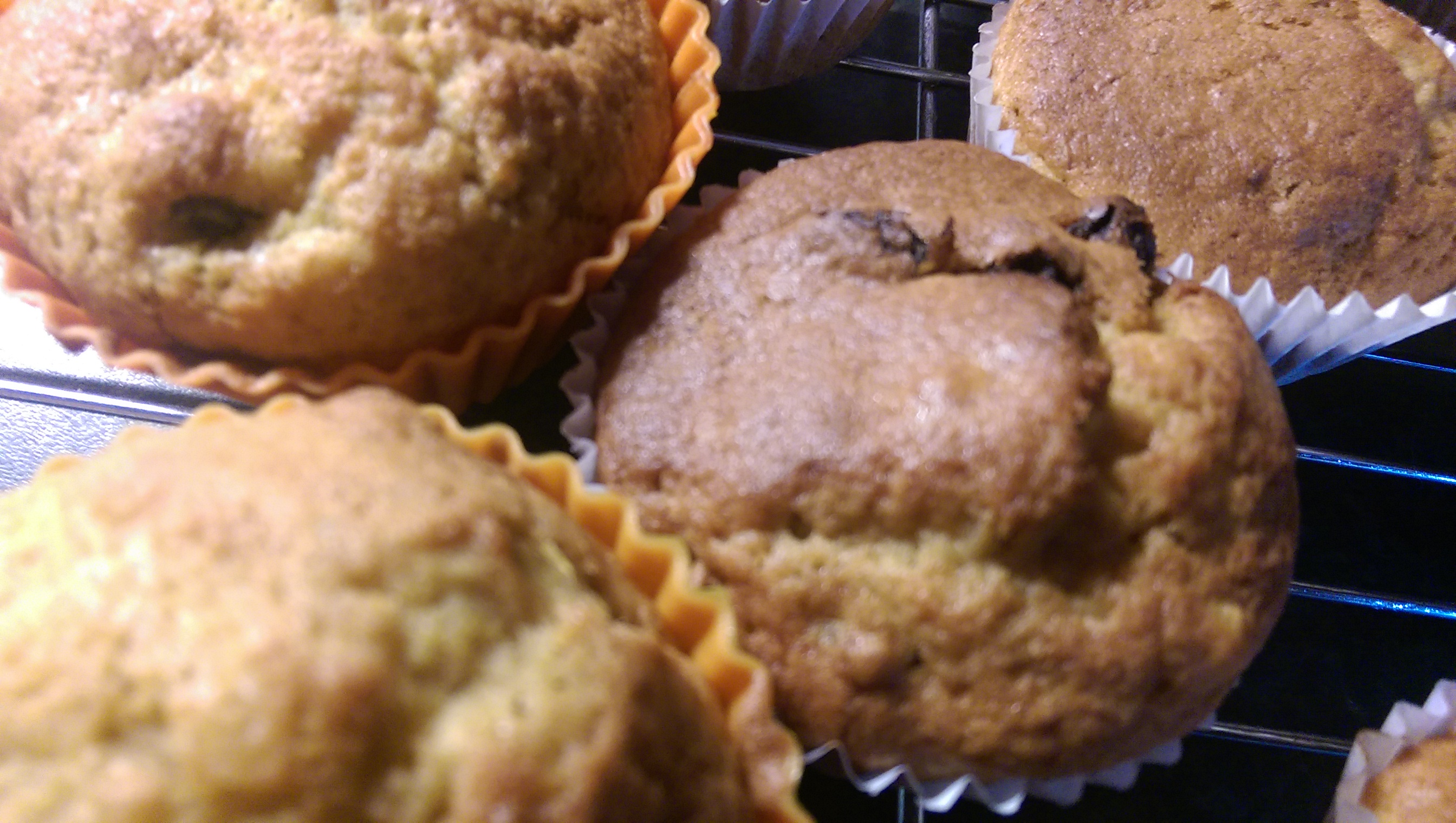 Here's a great idea to make use of the pumpkin flesh after carving your pumpkin. These are a lovely treat for a Halloween party too. You will need: Pumpkin puree (from one large pumpkin) 250g Self Raising Flour 150g Caster Sugar 2 tsp baking powder 1 tsp cinnamon 1/2 tsp ginger 1/2 tsp all spice […]
Tuesday, October 27th, 2015
Read More
Young children just cannot get enough of Nursery Rhymes
Wednesday, May 13th, 2015
Read More