Father's Day – Happy Daddies and Happy Little Ones!
---
Wednesday, July 1st, 2015

Father's Day is a great chance to celebrate the Daddies and it is a lovely family day. We brought a real sense of that into the centres with many activities leading up to the day.The boys and girls in our crèches had a busy week leading up to Father's Day preparing gifts and cards for their Dads. The preparation for Father's day involved many Aistear themes – well being, identity and belonging and communication!
Felicity in Junior preschool in Liffey Valley had a great fun making this special card for her Dad!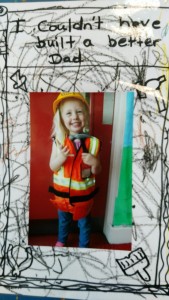 Our Blanchardstown children painted lovely pictures of their Dads and told us why their Dad was the best.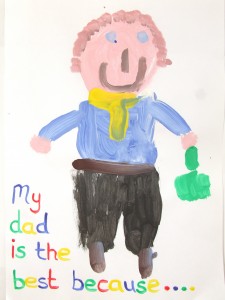 Boys and girls in NCI made beautiful cards and gifts for their dads and grandads! They painted mugs with their handprints and made cute cards that said 'I love you berry much'.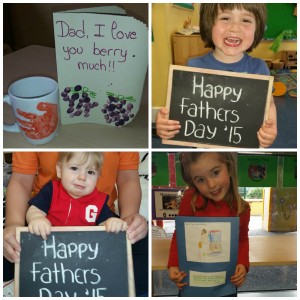 We welcomed all the Daddies for a special breakfast in each of our centres on Friday June 19th to celebrate Father's Day. They could drop in and stay for a sit down breakfast, or we even had a 'breakfast on the go' option for those in a hurry. We had great smiles all around from both the Daddies and the little ones as the children loved having their Daddies with them in the crèche for a while that morning.
Here is Anna and her Daddy Paul at the Father's Day Breakfast in Celbridge.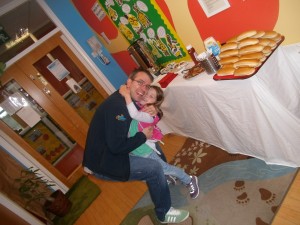 The Dads in Stepaside were treated to a lovely sit down breakfast with their children.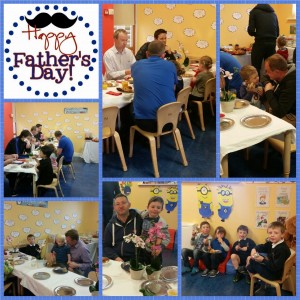 Giraffe Harcourt Road had a splendid breakfast laid out for the Dads. Here are some of our children with their Daddies on the day!

Some very happy Dad's with their children having breakfast in Giraffe Leopardstown.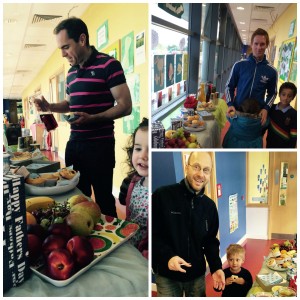 We asked many of the children in the centres what do they love about their Dads. We got some wonderful, clever and super cute responses.
I love my daddy because he brings me to funky monkeys – Ethan (4)
I love my daddy because he gives me a kiss when he goes to work- Shauna (4)
I love my daddy because he reads me stories at bedtime – Louise (4)
"I love my daddy because he brings me for a cycle" – Seán (3)
"I love my daddy because he's bringing me on holidays" – Olivier (3)
"I love my daddy because he does everything for me" – Noah (3)
Macie aged 2 (pictured below) says "I love my daddy because he says whoosha on the see-saw"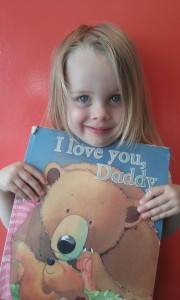 You can see from all the happy faces that the children (and the Dads) really enjoyed all the Father's Day activities and a great time was had by all.
---