Christmas fun with the family
---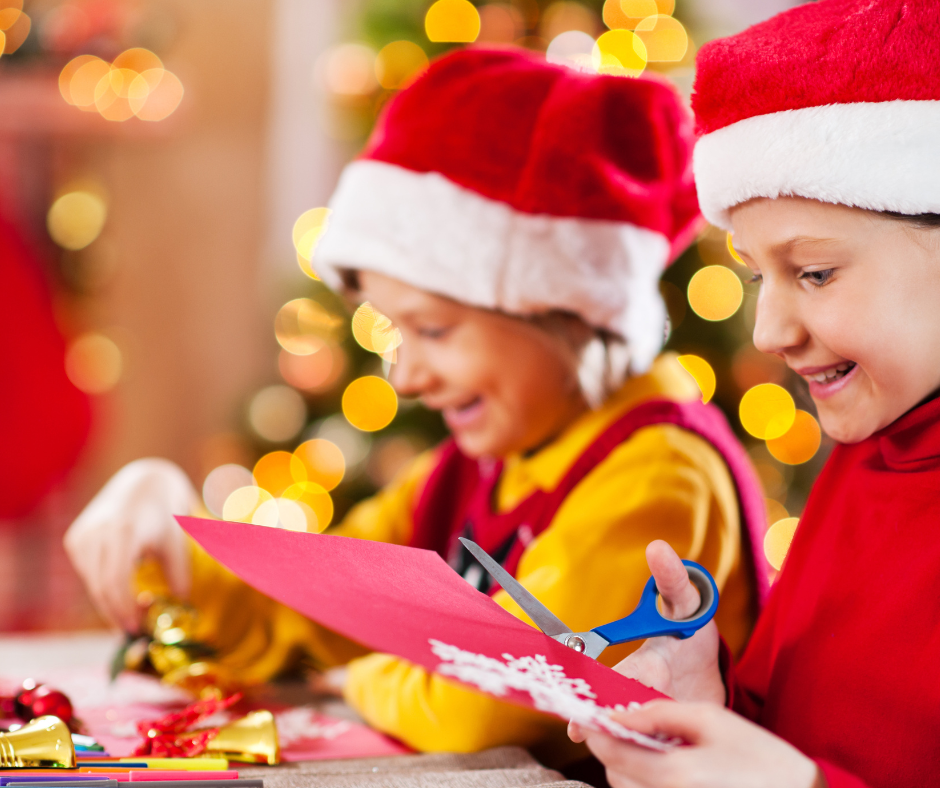 Christmas is a fun time of year for children and their families. It is about creating fun memories that last a lifetime.  Quite often, on the lead up to Christmas, parents and children are busy getting prepared for the Christmas season. Sometimes, it is just nice to pause and take stock of what is important and for young children it is time! They just adore it when the adults get down to their level and get involved in what they are doing. As adults, this can be often tricky to be in the right headspace for this. As we have hundreds of mental lists building in our heads of all the things that need to get done.  If you can set aside 30 minutes – it will be the best 30 minutes of your life! To see your little one smile, laugh and cherishing every moment will be the best gift you can ever receive.
Christmas time is great for this as there is some many fun little activities that you can do.
Christmas Role Playing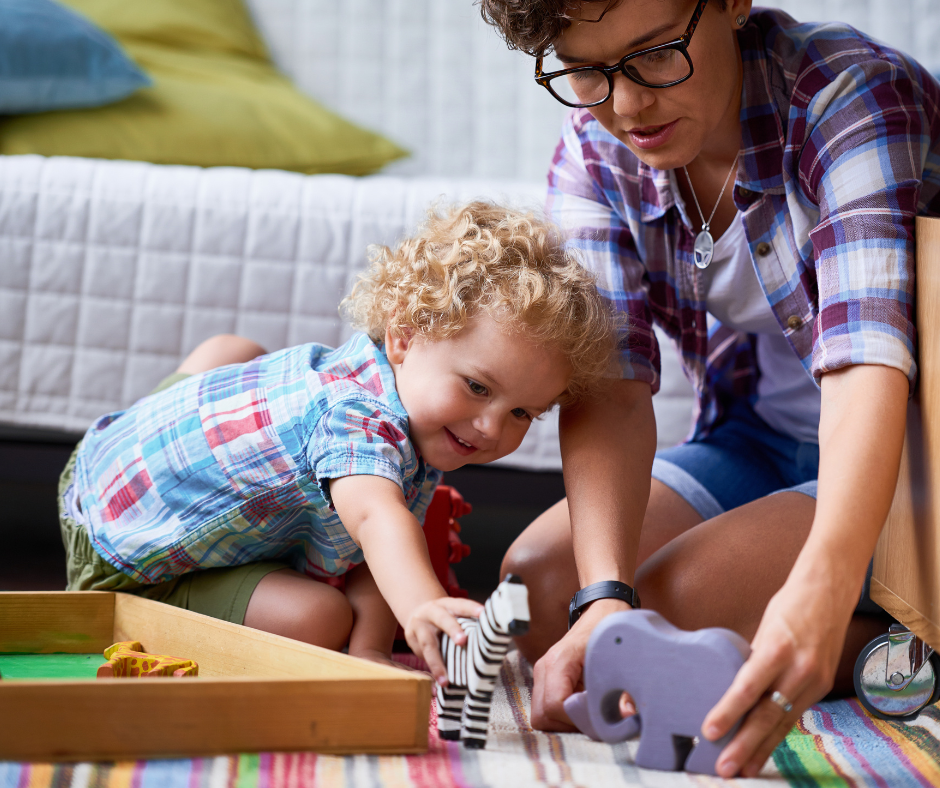 Us adults do not often understand the importance and value of play in a young child's life. It assists a child to learn life skills and often social interactions. There is so much to do -pretending to make a family train using the dining chairs it opens the world. Discussing where you are going, what you will see along the way and where you can stop will create a magical new world for you both to experience along the way! Who knows you might even get to meet Santa Claus himself!
If taking the magical train is not up your street, why not try creating a Christmas tea party with dolly and all her little friends can often spark conversations about friendships and other little social interactions.
A Christmas Singing and Dancing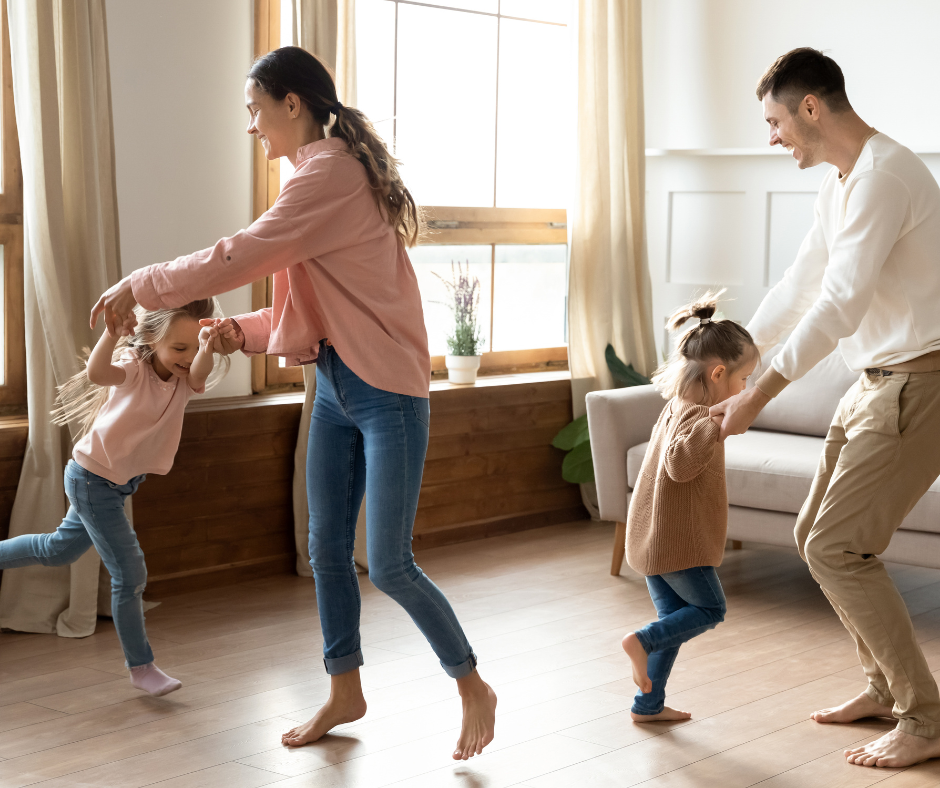 Just having a boogie around the kitchen to all the Christmas songs that we as children once loved can be really good fun, it can tire everyone out and use up all the excess energy whilst creating little memories.
Christmas Arts and Crafts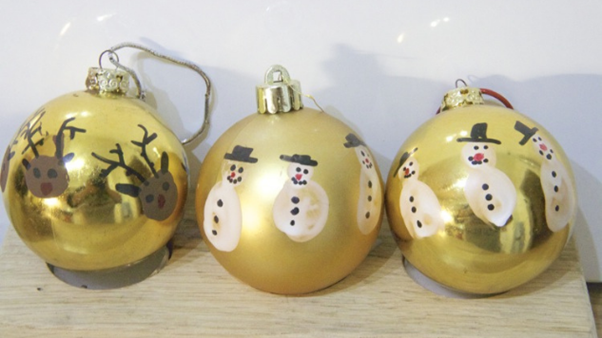 There are hundreds of ideas online, but this is a really cute one from Sitters.co.uk.
Upcycle your Christmas Baubles
Try jazzing up some of your old Christmas baubles for your Christmas tree by creating some cute finger snowmen. It is easy and simple to do plus great fun!
1xChristmas tree Bauble
1x washable paint – White, brown and red paint
1x paint brush
Using your child's finger dip, it into a small amount of white paint.
Then using the finger stick the paint on to the bauble – this will create the body of the snowman.
To create the snowman's head using a smaller finger overlay another white spot overlapping at the top of the first paint spot.
Then using fine paint brush and using the black/brown coloured paint – create a hat, arms and eyes.
Do this all the way around the bauble until you have this complete. Let it dry and repeat on another if you wish.
Christmas Baking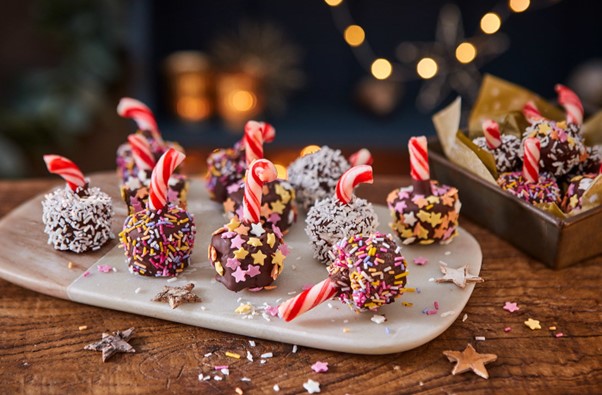 For some the idea of baking with children can cause panic. The thoughts of flour going everywhere can cause fear! However, baking does not have to be in the traditional sense of baking. It could be to make some simple no-baking treats for all the family to enjoy with very little mess. Here is a real easy recipe from Tesco!
150g dark chocolate, broken into pieces
4 candy canes (or 16 lollipop sticks)
16 marshmallows
4 tbsp desiccated coconut, or 6 tbsp sprinkles, stars, or hundreds and thousands (or a mix)
Melt the chocolate in the microwave or a bowl over simmering water, then pour into a smaller bowl or shallow cup where the marshmallows can be individually submerged easily (too shallow and they're harder to dunk). Leave for a few mins to cool slightly.
While the chocolate is cooling, break the candy canes into 4 equal pieces (a few pieces will be slightly hooked but that's ok). Insert a piece of candy cane (or lollipop stick) into each marshmallow in the wider end. Line 2 boards or trays with baking paper and arrange a cooling rack over one of them. Put your coconut or sprinkles into small bowls.
Dunk the marshmallows into the chocolate – use a spoon to drizzle over the top of them if you need to (the chocolate around the top will help to keep them stuck when set). Let any excess drip off back into the bowl, then transfer to the cooling rack. Repeat with all the marshmallows.
Once the chocolate has stopped dripping and is starting to set, hold the dippers over the coconut or sprinkle bowls and scatter pinches over them, spinning to coat all over (any falling off will go back into the bowl). Once coated, leave to set on the baking paper for at least 1 hr in a cool place. Keep in a cool place for 2 weeks if using lollipop sticks, 2-3 days if using candy canes
---