Gardening Fun with Children
---

Spring is here! It is a very exciting time of year– the weather is becoming slightly warmer and drier, spring flowers are beginning to peak through the soil and buds are popping back on the trees. There is a real sense of new life and growth and is a great time of year to be out and about in the back garden especially with young children.
There is also lots of fun garden activities and projects that you can do together. Getting children in touch with nature has huge value to their emotional wellbeing and also their social and developmental growth. Nature is a fantastic way to understand the world around us, it is a creative outlet for children and a safe space to express themselves. Gardening is a great way to teach children about nurturing and caring for their environment. Here are some tips for making gardening with children easier.
Keep it simple! As adults we begin our projects with an overall finished vision in mind. For young children this is not always easy. Our ideas can become very grand however, granduar can take a lot of time. For children their concentration and patience can be very limited. By keeping it simple it is easier to keep them invested. You can then build on this. Often an immediate result will give a young child easy gratification allowing you to do more.
Let them choose. When planning your garden project why not get your child involved in deciding what you could do. Perhaps a trip to the local garden centre to look at all the lovely flowers or is there some particular vegetables that they like to eat that you could grow at home.
Encourage Independence. Promoting independence with children is so important. It helps to build their self-confidence and encourages their development. If possible, try and provide them with their own tools such as a little fork and trowel.
Patience and mess! Whenever we are doing a project with children it is important to show patience! Children are so excitable it can be difficult for them to take instruction and listen. This is what makes them so special – this innocence comes with seeing the world through their eyes. Allow for mess – this is fine children exploring in garden dirt is great for their immunity. Make sure everyone is wearing old clothes and appropriate shoes.
It is not all about flowers! Gardening is not for everyone but there are lots of other little project you can do with your little ones such as creating your own little fairy world, bird house, building a bug hotel or if you are feeling a little more confident how about growing some vegetables!
A fun Fairy Garden: There are lots of great ideas out on the internet for this. You can let your imagination go and create a wonderful fairy world with homemade furniture, decorative stones and a little fairy garden. Fairy gardens are created using lots of creative arts and craft ideas such as lollipop sticks. Some craft shops will have little fairy village accessories available to buy if you are not feeling brave enough to make.
A Bug Hotel is a fantastic way to teach children about the different bugs that live in our garden and the role they must play in our overall eco system. There are lots of easy and trickier options available when building your bug hotel. Here is an easy one from the National Geographic for Kids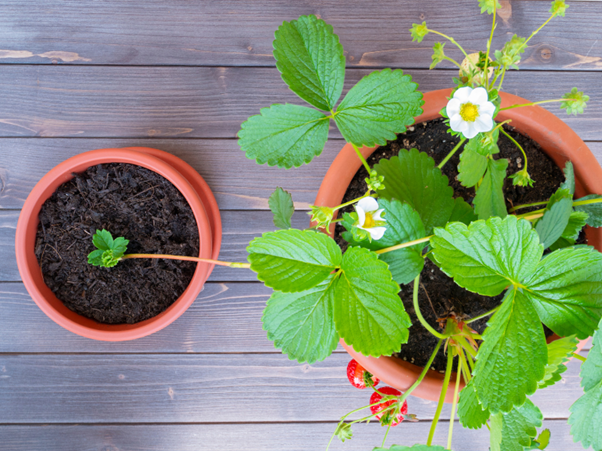 Growing Fruit and Vegetables with children: A vegetable patch or container garden is a really nice treat for children. It is a great way for them to understand where our food comes from. There are some really easy fruit and vegetables out there to grow. Sweet Peas and broad beans, carrots, potatoes, cherry tomatoes, strawberries and raspberries. The fun piece about this is they get to pick and eat what they have sown, nurtured and cared for. Most importantly they will be yummy to eat!
Having fun with your child no matter what the activity is simply really the most important part. No matter what the outcome of the project!
---