Staying fit as a Family
---

It can be so difficult to fit in exercise in our busy lives.
It's hard enough just to fit all your work and family life commitments into the day and exercise can sometimes feel like a challenge so why not look at it differently and exercise with your child by scheduling lots of playtime?
It helps to think of exercise as leading an active lifestyle with your children and you will probably fit in more than you think.  If you keep exercise fun and varied, you're more likely to keep at it and you will all enjoy it. There's a double bonus to staying fit as a family: not only does playing and being physically active develop stronger muscles and bones, improve emotional wellbeing, and promote better sleep patterns for children – but you get fit at the same time!
All together now
The key is to choose an activity that will work for everyone in your family group.There are great health benefits for both adults and children by being active and the current recommendation for young children is to have at least 60 minutes of active play every day but this can be a challenge for some parents to fit in to the working week.  If you can't take a full hour activity break each day, try to provide at least two half-hour periods or four 15-minute periods in which your child can engage in vigorous and fun activities to get their heart rate up and blood circulating.
Here are some tips to staying fit as a family!
Get outdoors – It's great for all the family and it's free! The simplest option is to and take a family walk, jog, or bike ride and use a jogging buggy or child seat on the bicycle for younger children or they could ride their tricycles or bikes around the park while you walk or jog.
Start family exercise while their young – Make active play time with  your baby a daily activity so that it becomes an accepted part of your family life and is not a chore
Play Ball! Ball games are another great family activity and you can add variety by using hoops, making your own goal posts, have dribbling or ball bouncing races.
Get wet with your child and go swimming together. – young children love playing in the water and there are so many ways to exercise whilst having fun!
Dance the night away – dancing is another great exercise option and it's always great fun – turn the music up and show your child your moves.
Hit the floor: Babies and toddlers often spend a lot of time strapped into car seats or buggies so add some exercise to their day by putting colourful objects such as rattles just out of their reach so that they stretch or rollover to reach the it.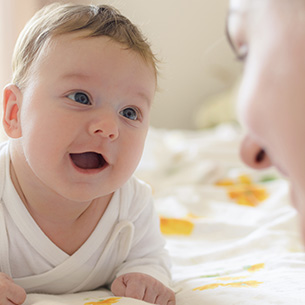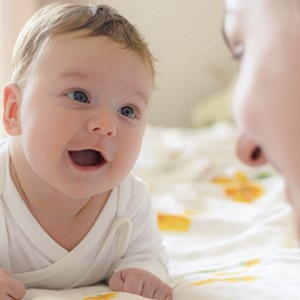 Keeping fit with your child brings you together and provides a sense of achievement and a greater focus on life and motivation.  You will find that when you make fitness a part of family time, it will become as natural as eating dinner together.  It doesn't have to be hard work. It can be great fun and one of the best parts is, the fitter you get, the more energy you will have to enjoy life.
– Dearbhala Cox-Giffin, Director of Childcare
---