Let them Play!
---
Thursday, October 20th, 2016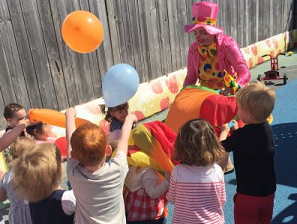 Giraffe Training Academy  – Wobbler Staff Workshop
Giraffe Childcare's Training Academy hosted a training day for 75 practitioners on Saturday with Lillian and Carol from Early Childhood Ireland, delivering a session on Facilitating Play Based Learning.  There were also a range of skills demonstrations modules delivered by some of Giraffe's senior crèche managers to promote best practice in care for the Wobbler age group (typically 15-24 months).
Let them play…
Children learn about the world around them through natural exploration of their environment and free play where their imagination runs freely. Children play their way to learning! Children play everywhere – in their homes, in their local parks and schools and love to play. We all know it and the research supports it – children are happiest and at their most vital and energetic when they play.
For the afternoon session, some of our Giraffe centre managers delivered some skills demonstrations in small focus groups. The workshops covered topics like Children's Health (presented by Jurgita & Liene), managing Transitions (presented by Gillian and Leona) , Communication/Key Carer Groups (presented by Karina & Caroline) as well as Garden Activity Ideas (presented by Sarah & Roisin). The sessions were both interactive and interesting and the team all had an opportunity to be hands on!
Team effort!
It was great day and we all enjoyed refreshing and developing our skills.  We have had some wonderful feedback from our practitioners and Giraffe Training Academy will host further workshops for all of our care groups.
A big thank you to our Centre managers, the central support team and all the practitioners who made the day such a success!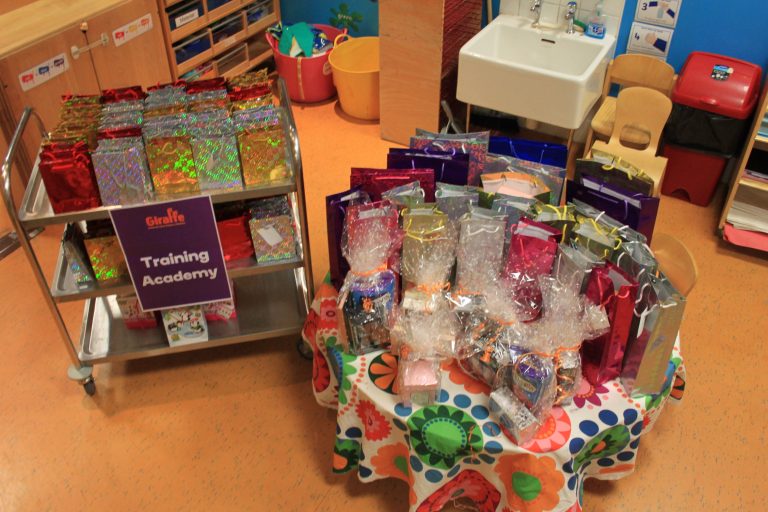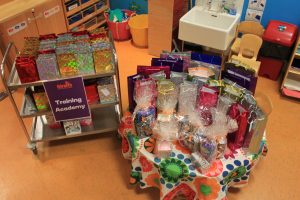 In recognition of their dedication, all of our staff went home with a small token of our appreciation and a treat to say thank you!
Click here to read more about Giraffe Training Academy
---