Making a plan to stay calm
---

Being one step ahead of our children's behaviours can often be a task in itself! No matter what age, stage or phase our children are at, there will be moments when they struggle to manage the big feelings or to keep calm when those overwhelming emotions spill over.  We also know, as a parent, it's not just the children that need that extra support – the majority of parents will admit that they too find it a challenge to 'keep their cool' or to stay patient, particularly when we feel like our buttons are being pushed.  Often it helps to think about what triggers these behaviours, as well as how to approach and support our children when they do appear to lose control.
Our approach can often influence how a situation escalate or calms,  although tantrums and testing the boundaries are just part of growing up and are tough on everyone, I will take you through some ideas of what we can do to keep the calm or at least try to stay in control when it all goes belly up!
Where does it all come from?
Although it can be difficult, it is important to see the world from our child's point of view; understanding and empathising with our children can help us to cope better with challenging situations.  Remember that most young children do not intentionally set out to act up and upset the adults (although some of you may strongly disagree with that point!). They really are just thinking only about their own needs and sometimes needs to test how far they can go before trouble strikes.
As every parent knows their own child best, you can probably see that much of your children's behaviour is determined by their level of development. When they get frustrated or don't get their own way, children act on their impulses and are not able to rationalise and self-regulate the way adults can; we can then see their emotions spill over and our children may lose control as they struggle to remain calm.  As adults, we generally know what we need to do when we get really upset or stressed, many parents say that they find going for a walk, stepping away from the situation and taking deep breaths can help to relieve stressful situations. Our children do not have the same awareness so we need to help our children find ways to calm themselves because this is something that will stand to them in a very positive way as they grow up.
Naming the feelings
When you see a situation begin to simmer or feel like it's gone beyond recovery, resist the natural instinct to ask your child "what's wrong" or "how are you feeling" (the likelihood is they won't know what to say). You might try instead to identify and name the feelings for them; for example "I know that you are really cross that you can't go outside but it's time to get ready for bed" or "I can see you are really angry because you can't have the toy in the shop". Naming their emotions is not going to stop things instantaneously but it can often diffuse a situation while also helping the child identify their feelings in the moment and manage the big emotions.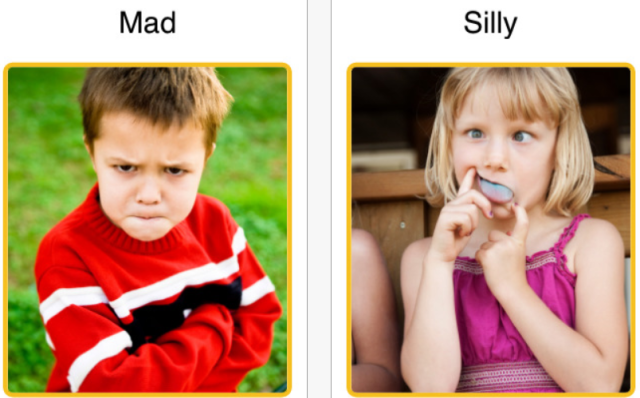 Encourage a quiet space versus timeout
Both children and adults sometimes need to find a quiet space, away from an argument or emotional-charged situation, no matter what age we are. Try to give your child the option to 'cool down' or take a break and come back to the discussion when they have had some time to think alone. The more your child can identify that this quiet space is a positive option, the more beneficial it can be for the family, for example a pop up tent or a large beanbag can work as a physical representation of their quiet space. Very often adults are quick to send children out to the 'naughty step' as a means to calm down but I never recommend this as I don't believe it works.  Offering your child this quiet space when it's getting all too much can be a gentle alternative, again it may not 'work' on the first suggestion but continue to offer your child this space and it may just click with them.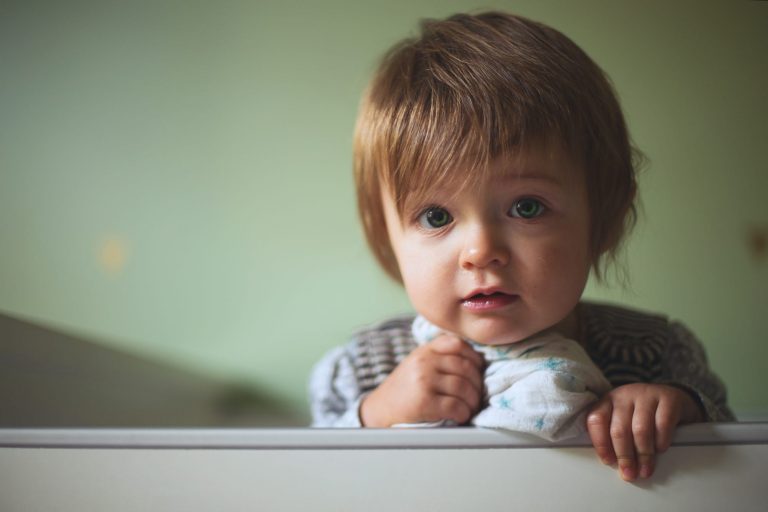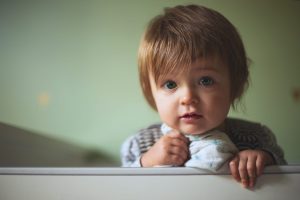 And breathe…
I know this is talked about a lot but if our children learn to recognise that breathing will help their growing bodies relax at times of stress this provides them with a way of coping when their emotions spill over.   Help your child while sitting with them face to face, show them how to breathe in through their nose and out through their mouth – breath with them, slowly and calmly. Try to show that they can regain control. The more you practice this together the more they can identify with breathing as a helpful cool-down method, and they might begin to use it in their own time without any grown-ups taking over.
Our children need us to guide them through the tough times, helping them to keep as calm as possible, they rely on us to be in control – this is OK.  Like anything it takes time, effort and a lot of perseverance!
Aoife Lee is Parent Coach to Giraffe Childcare. She is a mother of two children under the age of seven, she is an accredited parent and life coach and is founder of Parent Support.  She facilitates parenting groups & talks in child care settings as well as providing staff training and private consultations with professionals in the child care field and for parents in their own home. 
---