Mother's Day Breakfasts – Flowers, Cakes and Happy Smiles
---
Tuesday, March 24th, 2015
Mother's Day takes on a whole new meaning when you have children yourself; any cynicism about made-up, commercial occasions is displaced, once you get that first homemade card or toddler-produced breakfast in bed. Even if said toddler usually eats most of it!
So it's not surprising to see such happy smiles in our gorgeous series of photographs below – all taken on Friday March 13th, at our Mother's Day breakfasts.
In Giraffe Lucan, there was a very pretty display of cakes to welcome mothers, and huge smiles from the children who surprised them.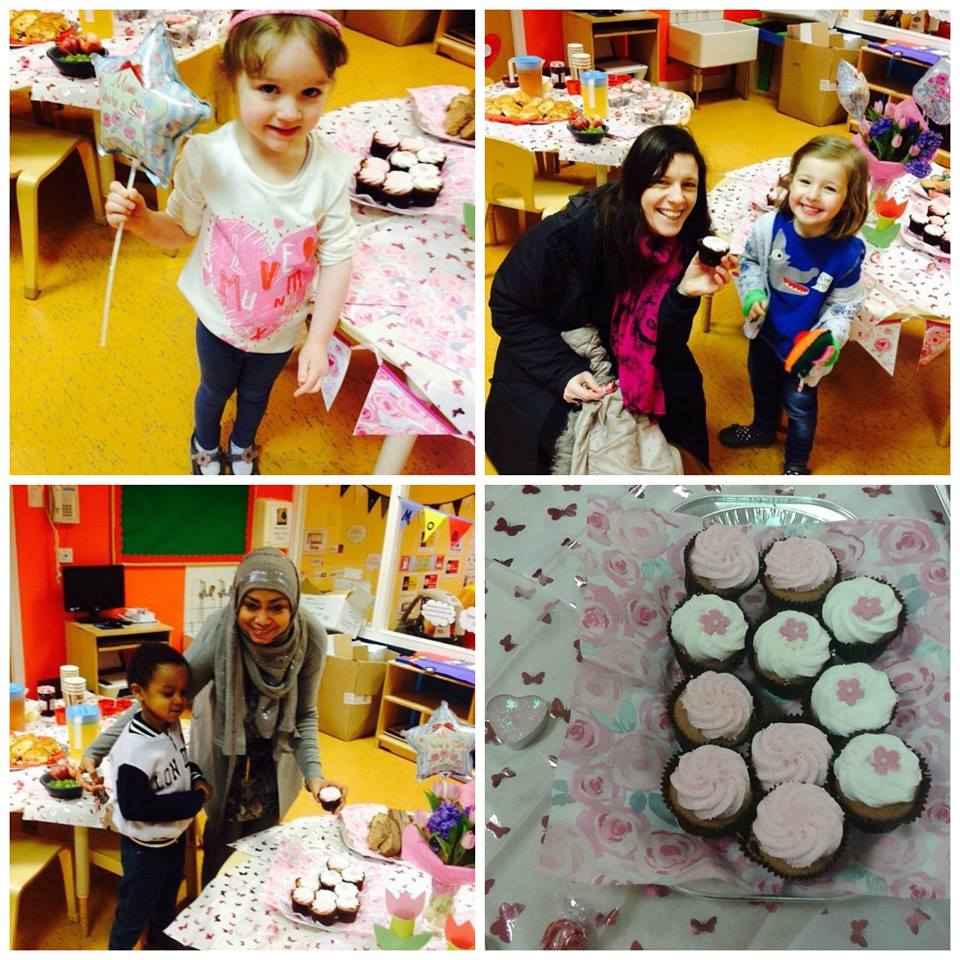 In Giraffe Adamstown, as well as breakfast, there was a lovely heart-shaped display, featuring photos of the children with their mothers.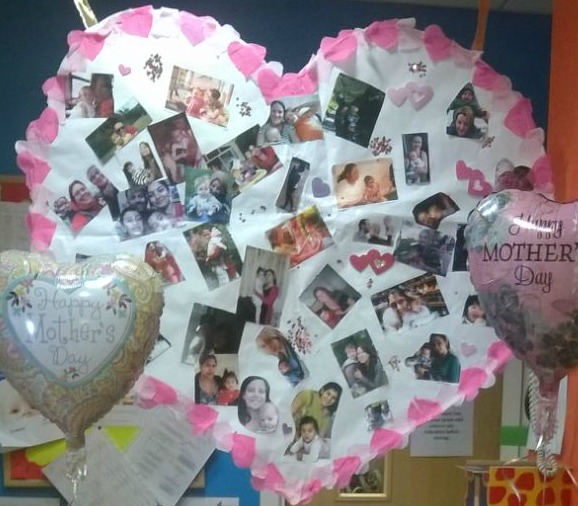 The children loved pointing out their own photos to their mothers, and everyone enjoyed the delicious treats – of course!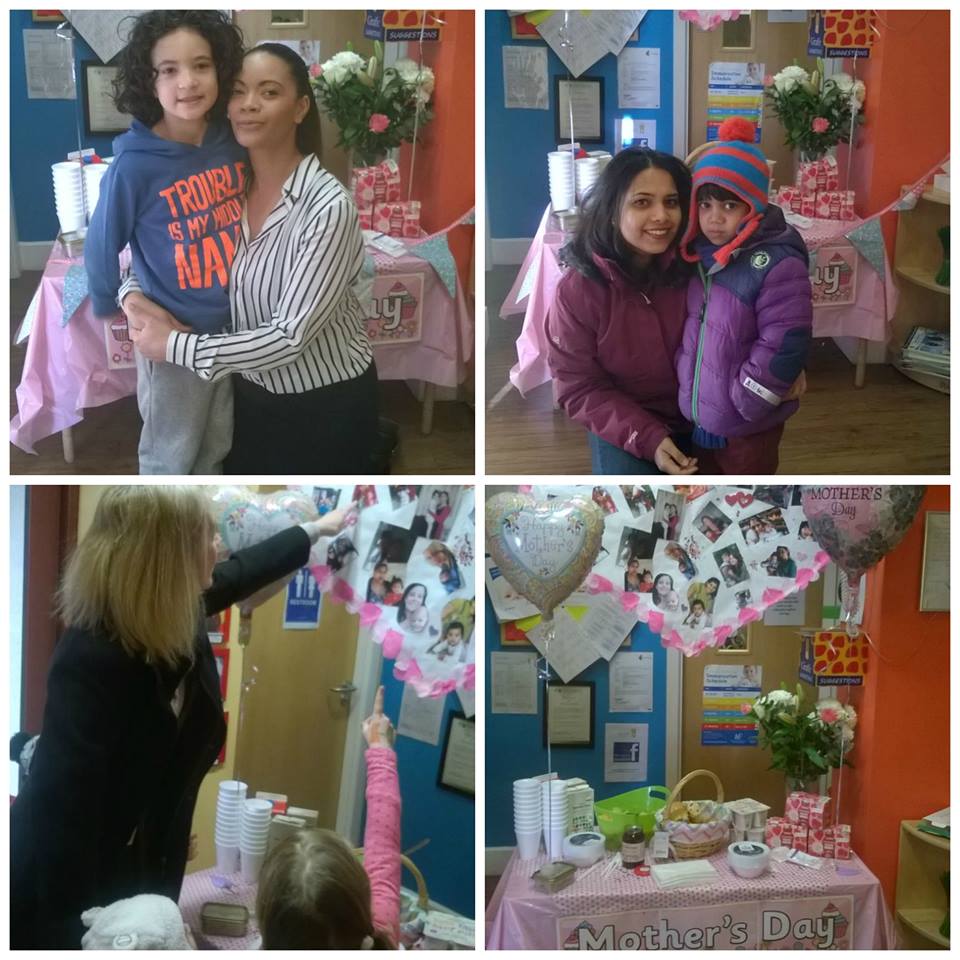 In Giraffe Rathbourne, children surprised their mothers with beautiful, colourful bouquets of flowers that they made themselves:
Here you can see pre-schoolers from the Zambia room in Rathbourne with the finished work, didn't they do well!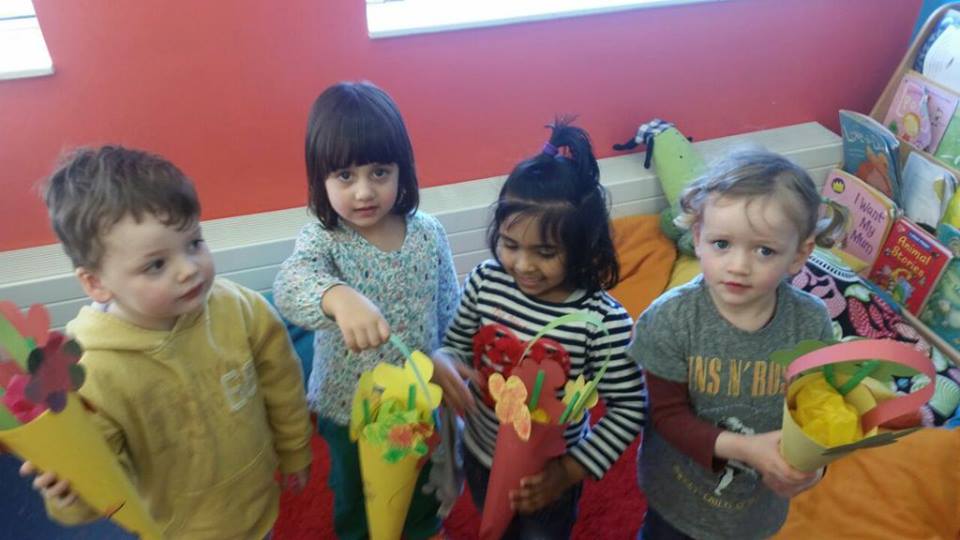 In Giraffe Cherrywood, our carer Emma had a wonderful surprise when her little boy Matthew presented her with gifts he had made for her. Look at the lovely smiles!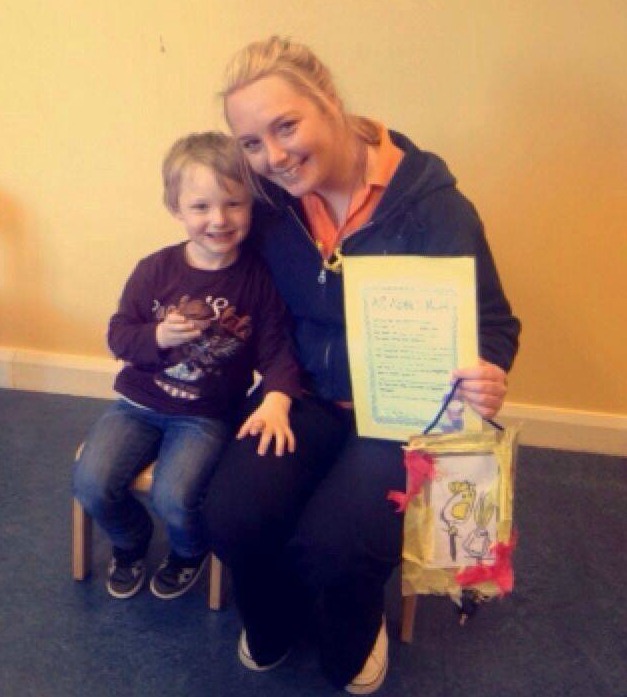 In Giraffe IFSC, we had a beautiful, bright breakfast table with fresh tulips and daffodils, which were then presented to the mums. There were colourful balloons, and a very tempting array of cakes and treats. What a lovely way to start the day – the photos of mums and children below tell it all.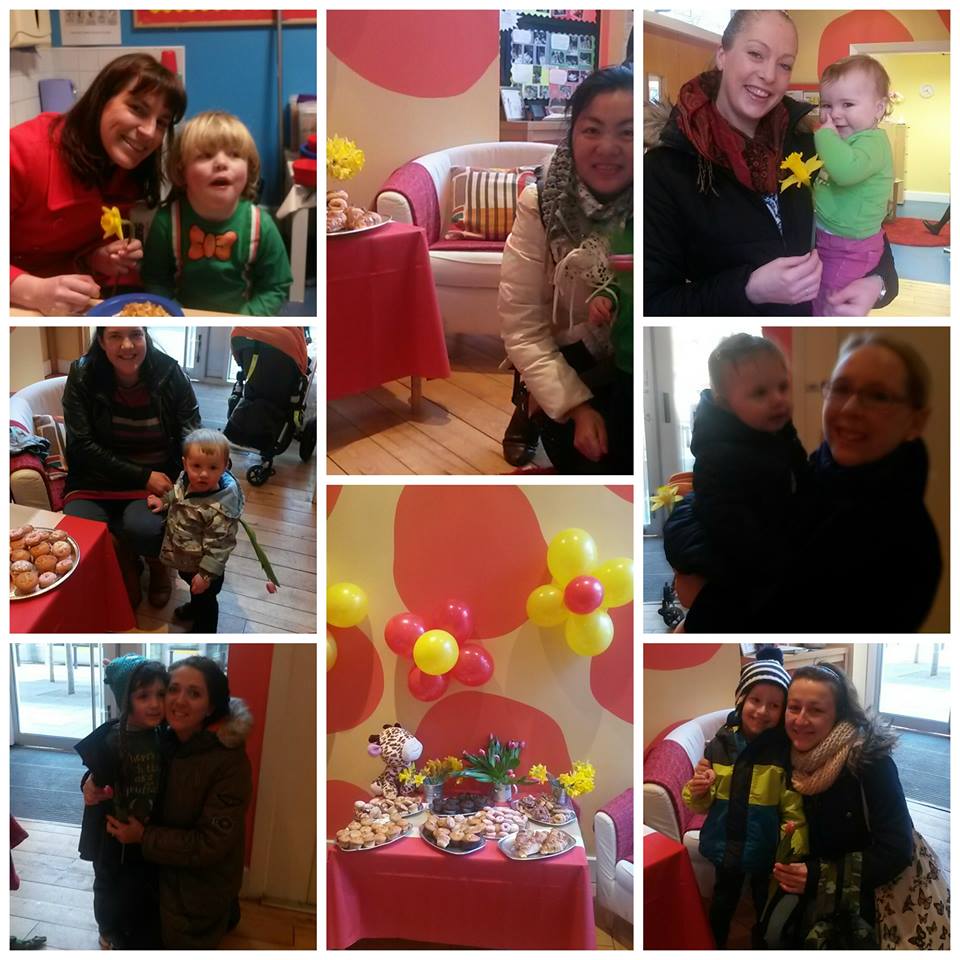 Flowers and cakes from our favourite people – no wonder everyone is smiling!
And all the mums in Giraffe Park West were greeted with breakfast and a flower too – again presented by their children.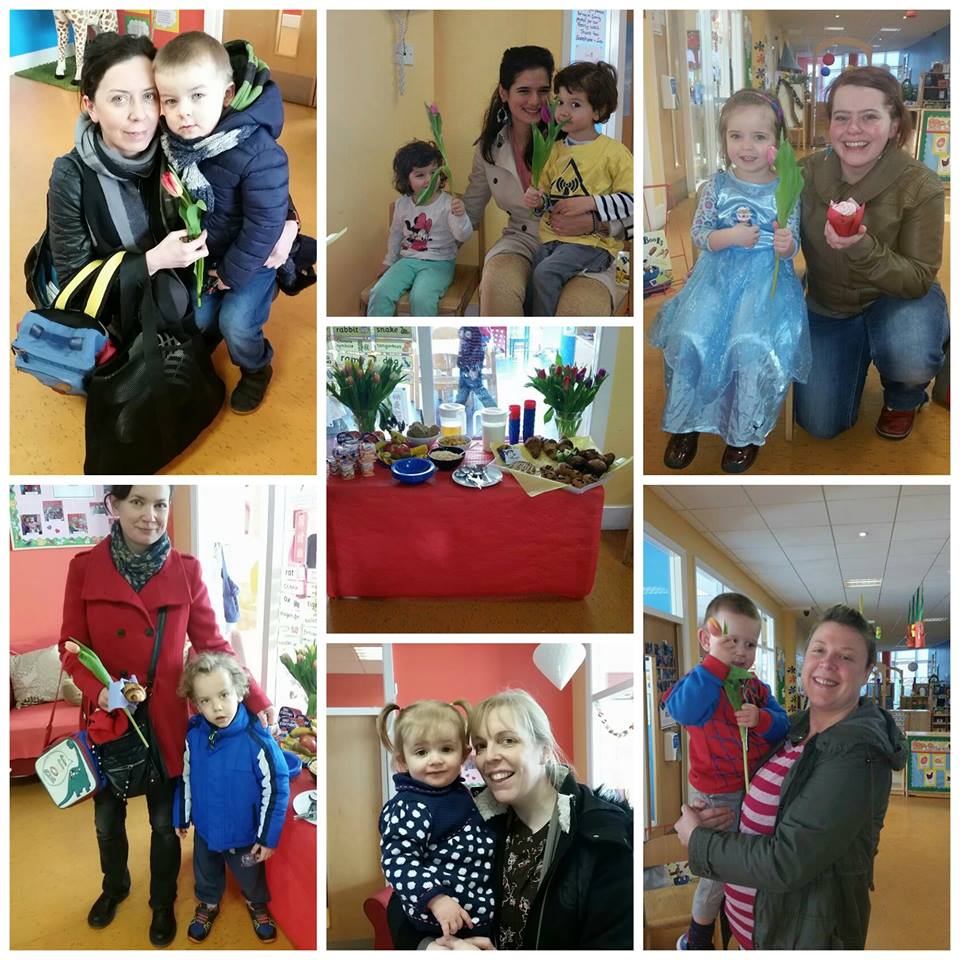 Gorgeous photos of happy mums and delighted children!
Because of course, when you're a parent of a small child, that's what Mother's Day is really about, the excitement on small faces as they present a card or a flower or even just a hug. And actually, that might just be the best gift of all.
---